By Ed Finkel, The Philadelphia Inquirer; Feburary 6th, 1990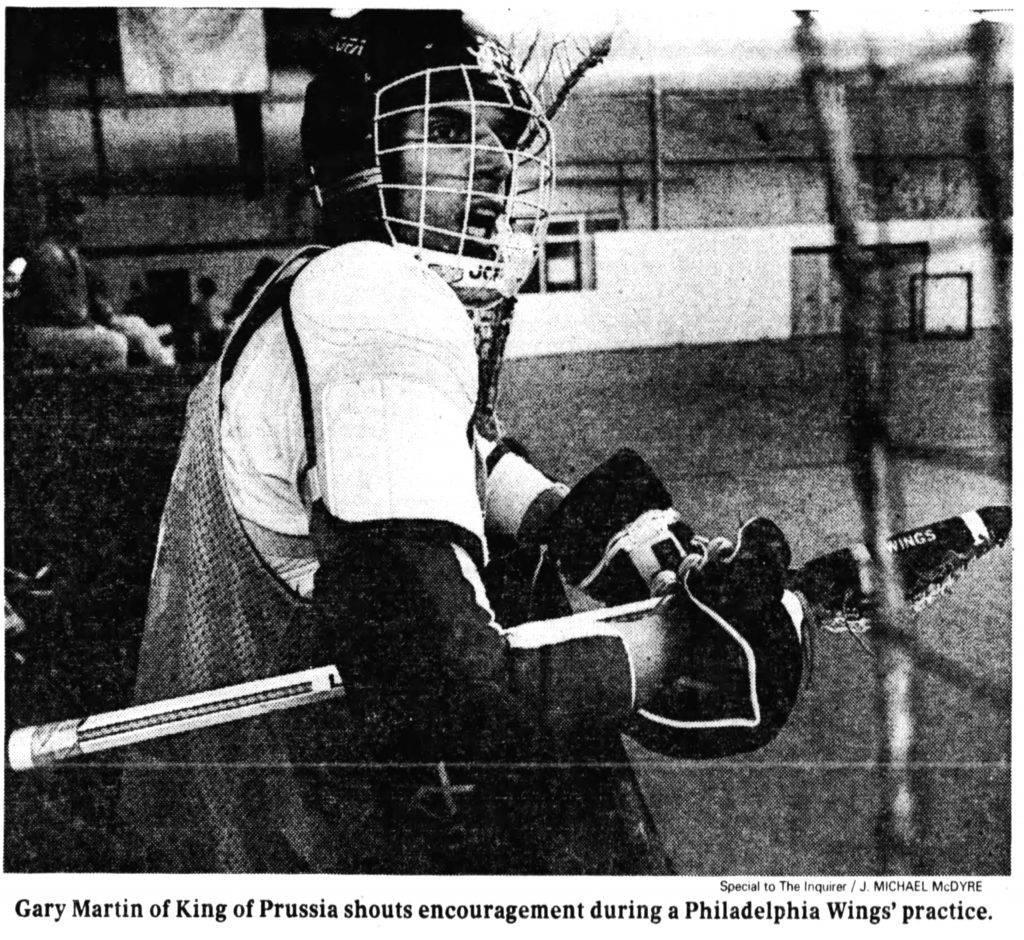 They are sales managers, financial consultants, doctors, lawyers and graduate students. They only moon­light as professional athletes.
Players on the Philadelphia Wings indoor lacrosse team, it's safe to say, have much more in common with ordinary people than with high-sala­ried baseball, football and basketball stars.
Like actors, comedians or rock-and-rollers that have yet to hit the big time, they hold day jobs to get by and generally aren't recognized on the street.
But as they step onto the field at 2 p.m. Sunday for their third contest of the 1990 season — after winning their first two games last month in defense of the Major Indoor Lacrosse League title — the Wings, like strug­gling musicians, actors or comics, are hopeful of better days to come.
"They're beyond the point of wor­rying about the existence of the league," said coach Dave Evans, 39, a Vancouver native who resides in Roxborough. "They're more looking to expand the league, [although] it's certainly not booming, by any stretch."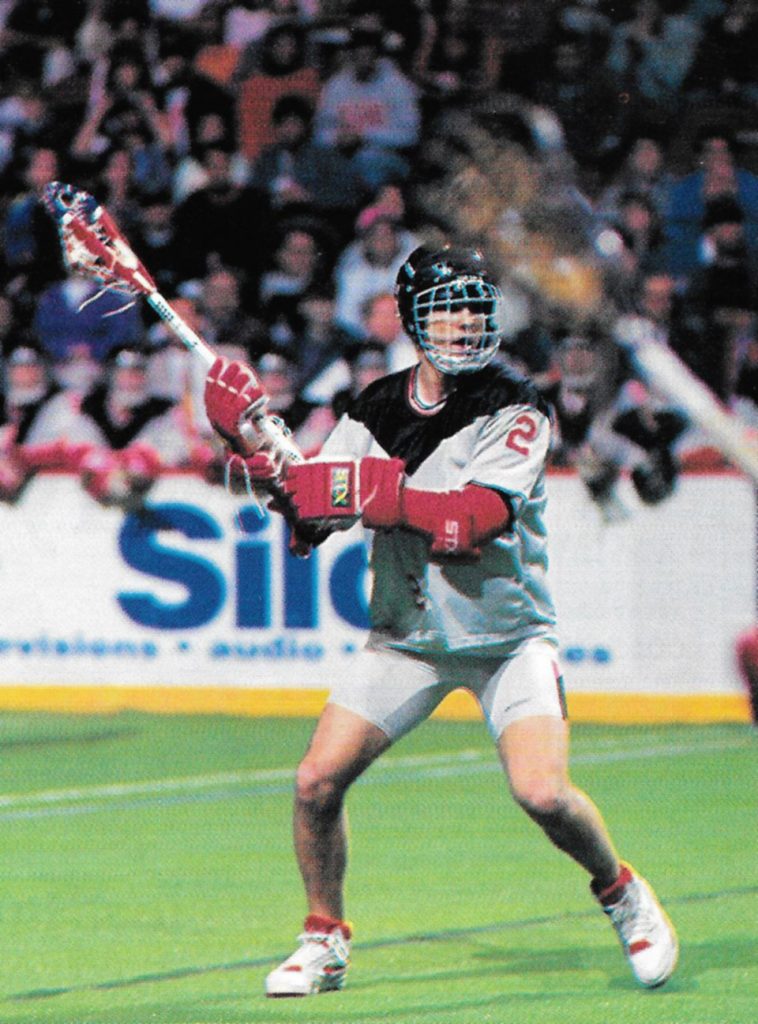 Players on the Wings come primar­ily from Philadelphia and Baltimore, seen as a hotbed within the regional hotbed; three live and work on the Main Line. They know all too well what it will take for the league to be a huge success — for them to be able to forsake their day jobs.
The lack of media exposure la­crosse gets "is very frustrating," said Brett Davy, a Broomall native who works for a financial planning com­pany. "In high schools, it's probably the fastest-growing sport. Only with a TV contract could the league be self-supporting. But until then …
Long Island native Gary Martin, who now lives in King of Prussia and works as a sales manager, says he is optimistic about lacrosse's potential appeal.
"You can tell from the crowds that it's taking off quickly," he said. "A lot more high schools in this area are getting into it. "It's like basketball. You've got five players playing offense, five players playing defense. You try to set up plays; it's all pick and roll. The only difference is instead of trying to shoot it into a net, you're trying to shoot it past the goalie."
Mark Moschella of Ardmore is the other Main Liner on the team. Worries about the league's sur­vival were all too real at its outset, back in 1987. An earlier indoor la­crosse league, which began full of hope in 1974, went down just two years later.
"They had fairly good success the first year," Evans said. "Because of that, they bumped the salaries up and they upped the schedule Ifrom 40 to 48 games. They bit off more than they could chew. But part of the problem was fluky kinds of things."
While the decline was partially be­cause of league organizers expand­ing too quickly, the final blow was the inability of two of the league's six franchises to find a place to play in 1976, he said.
The Montreal franchise got bumped from its arena because of the scheduling of Olympic events, and the Boston team was told it no longer could use the Boston Garden because new owners of the Bruins wanted to renovate the arena over the summer, during the lacrosse league's season.
Organizers of this second go-round have attempted a more modest, eight­game schedule, played between Jan­uary and March. They attract fairly sizable crowds to each game — up­ward of 7,000 — although they play only four home contests a season.
Six teams play, all from the North­east except for the Wings' Sunday opponent, Detroit. In addition to lengthening the schedule, organiz­ers hope to expand geographically, with California, Texas and Florida in mind.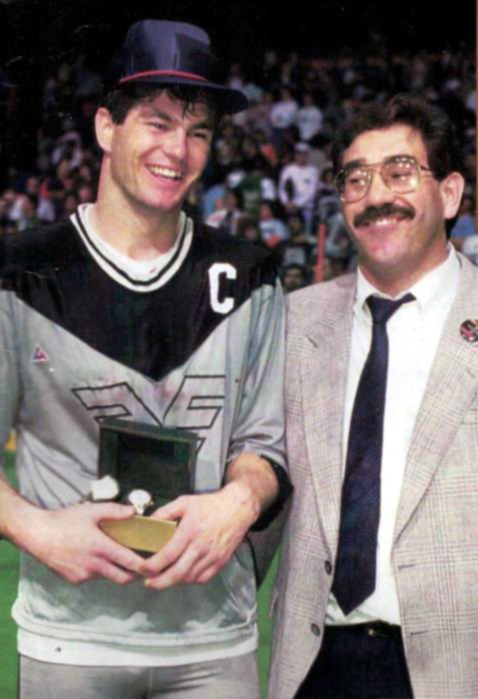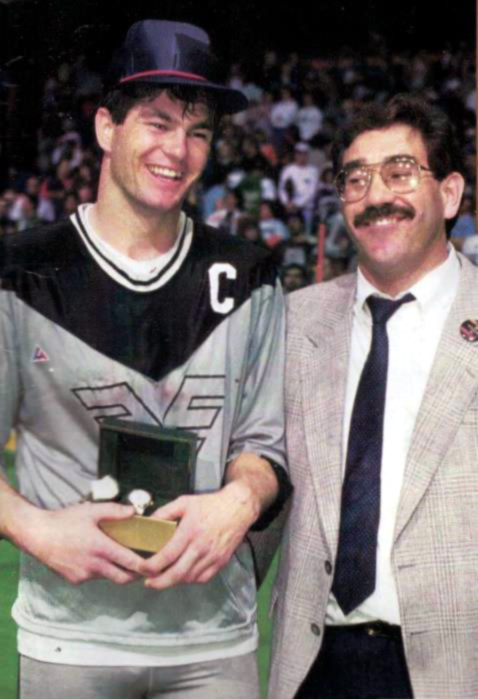 It was the Northeast, however, that the Canadian Lacrosse Association targeted for a series of indoor la­crosse matchups in the mid-1980s.  "They drew fairly well, which got the attention of the people who own the league," said Evans, who spends summers in Vancouver. "They went ahead and put it back together again. This is certainly the hotbed."