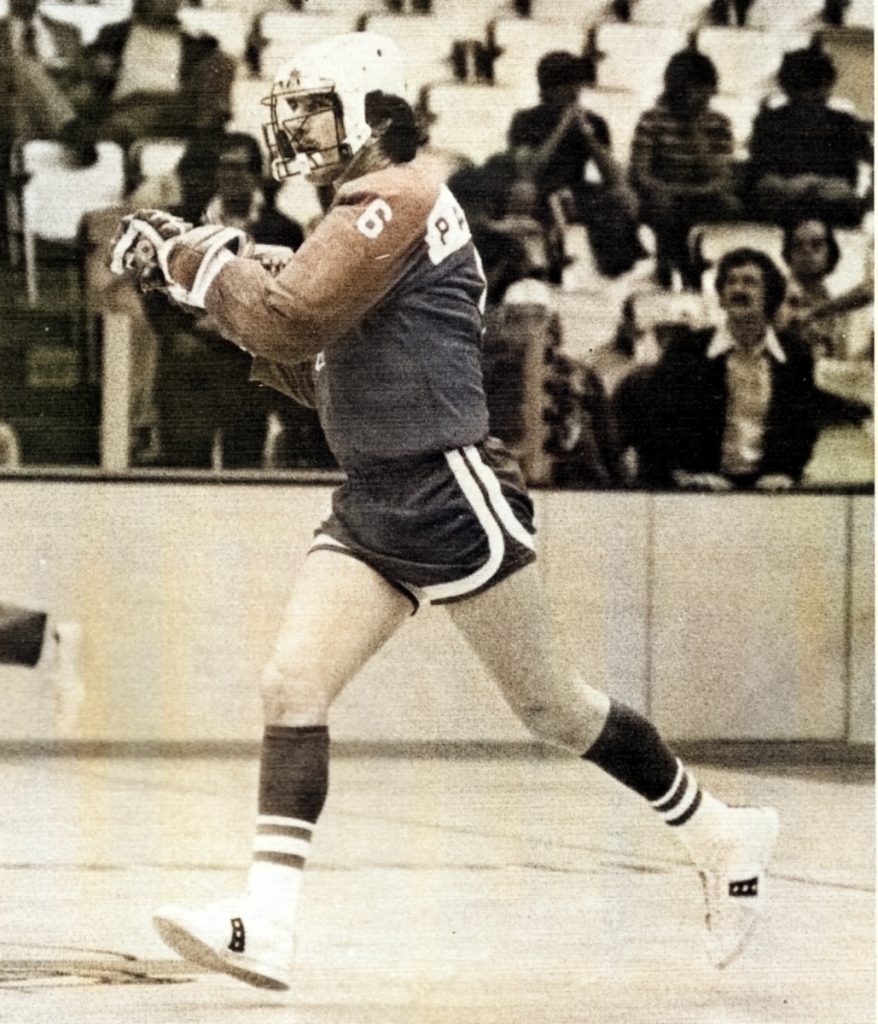 "I was a little surprised. I expected to be drafted in the first round, but not that high." That was the reaction of Kevin Parsons last year when he learned he had been the first person selected in the National Lacrosse League's first player draft.
Parsons recalled, "Morley (Kells) called and told me he was going to pick me, but I didn't realize it would be on the first round. Of course, it was a great honor."
A 6'1″, 205 pound forward from Co­quitlam, British Columbia, Parsons played nine years for the Coquitlam Adanacs of the Western Lacrosse League, four in Junior, and the re­maining five years in Senior. He was always a fine goal-scorer and last year was second to Dave Wilfong on the team with 53 goals and 123 points. Even so, he was a little dis­appointed with his performance.
"I spent almost all last year just learning Morley's system and by the end of the year we had it pretty well down." He showed that by leading all scorers in the Nation's Trophy playoffs with 39 points including 20 goals in 12 games. "We put it all to­gether in the playoffs and defeated a tough Philadelphia club in the final."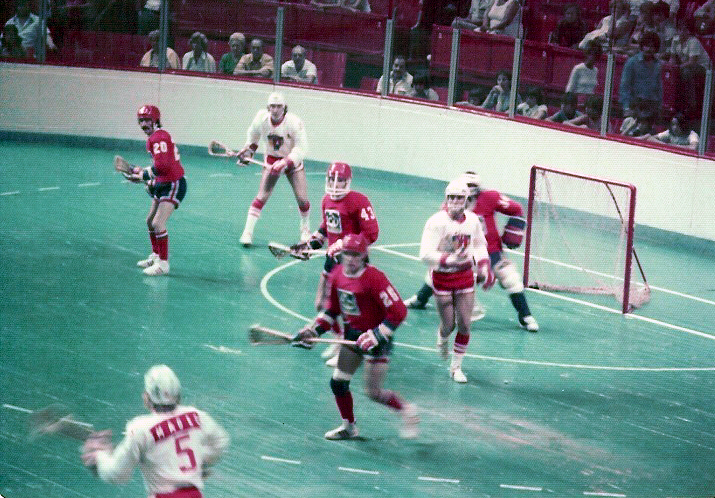 Besides goal-scoring, the other facet of Parsons' repertoire that is appealing to the fans, is his boxing prowess. Kells has called Parsons the heavyweight champ of the league; however, he had that honor temporar­ily taken away in the Tomahawks home-opener against the Montreal Quebecois.
Montreal's John Sheffield caught Parsons in the nose with a perfect punch and put him out of action for one game. Of course, Par­sons hasn't forgotten and many fans in the crowd of 4,222 last Monday against Montreal expected a re­match. But Parsons has revealed that he probably won't-fight for another month.
"I've had to take it easy since it was broken because it is still healing and I don't want to hurt it again. However, I'm sure that when the time comes I'll be ready.'' Parsons wants it understood that he doesn't look for fights. "I don't hold a grudge against him (Sheffield), but, of course, I have a good memory. It was a good punch he hit me with and I have to admit it was the first fight I ever lost. But, I guess it was due to happen after 10 years of fighting." He added emphatically though, "I don't think he can do it again."
His aggressiveness on the floor is almost in direct opposition to his off­season enjoyments. "I love the out­doors and I have a boat back home in Canada and I do a lot of camping and fishing." He missed that a lot last season in Rochester but has found Long Island much more to his liking. Parsons puts it simply, "I love Long Island's beaches." We wonder if the pretty Long Island Ladies have anything to do with that, considering his 27 year old bachelor status.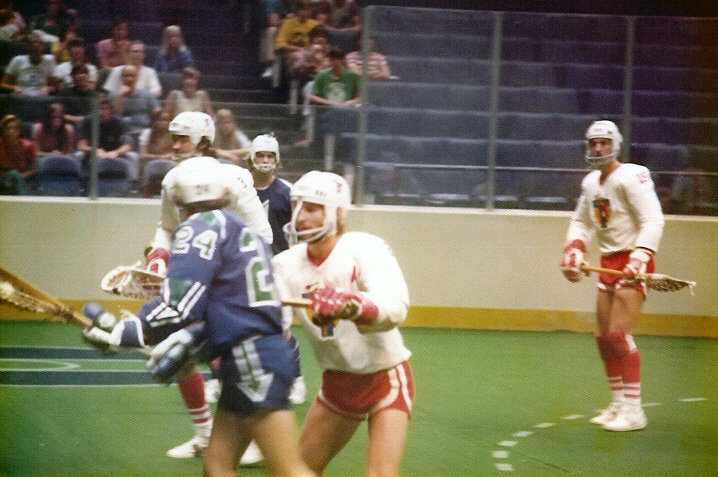 Parsons began playing lacrosse when he was 8 years old. "It's like in America where a young kid grows up with a baseball bat in his hand. In Canada, it's either a lacrosse or hockey stick." While playing for the Adanacs, he also played semi-pro soccer in the off-season, showing his athletic versatility.
What he likes most about the League in its young stages is how well-balanced it is. "Basically, the players down here are the same that played in Canada. However, up there in a 6-team league, there were maybe two strong teams and the other four were weak sisters. But, they've made this very balanced and any team is capable of beating anyone."
Although he's gotten off to a slow start (13 goals in 13 games), Par­sons doesn't seem worried. "I've al­ways been a slow starter and this year is no exception."
But when he finally gets going, the rest of the league better watch out. Because his right fist coupled with a bullet shot is one deadly com­bination.