Season's greetings everyone, and all the best in 2023 from the Crossecheck team.
This year Peterborough celebrated its 150th anniversary of lacrosse. It was a rough start with the season being put on hold because of some legal issues, and not knowing if there would be enough teams to play.
This was worked out and the season went on with four teams.
Various events happened throughout the summer to honor and celebrate Peterborough's rich tradition, the player's that made it, and the enthusiastic fan base which are very knowledgeable and loyal.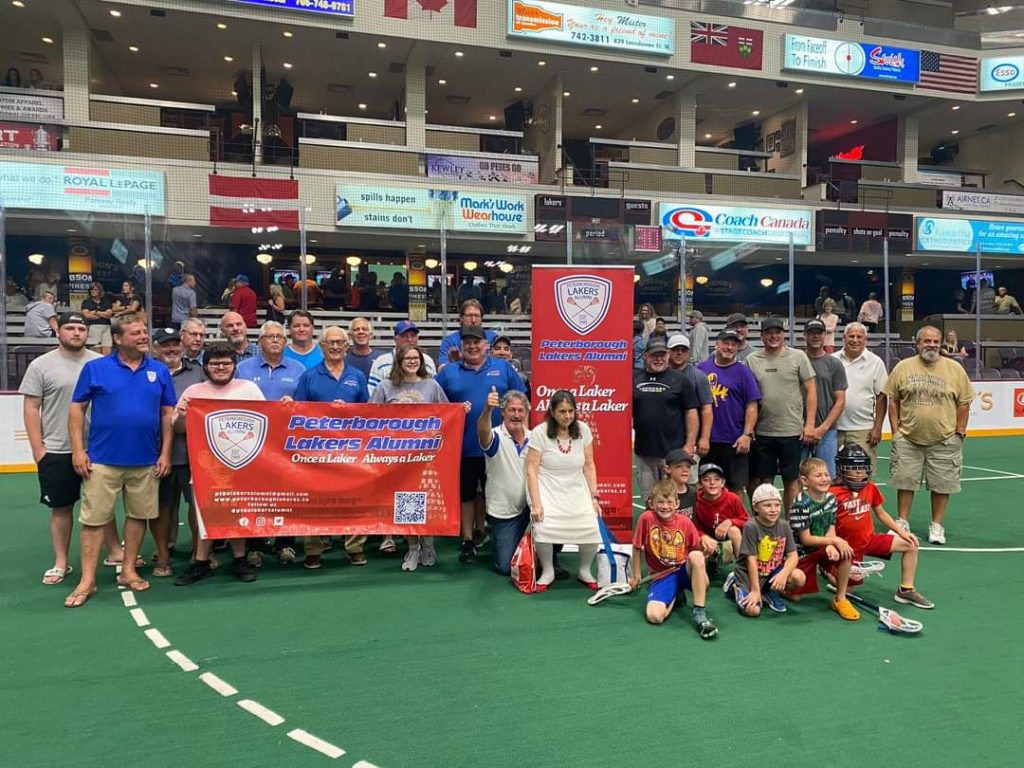 A flag raising at City Hall began the start of the celebration. This flag flew throughout the summer at city hall.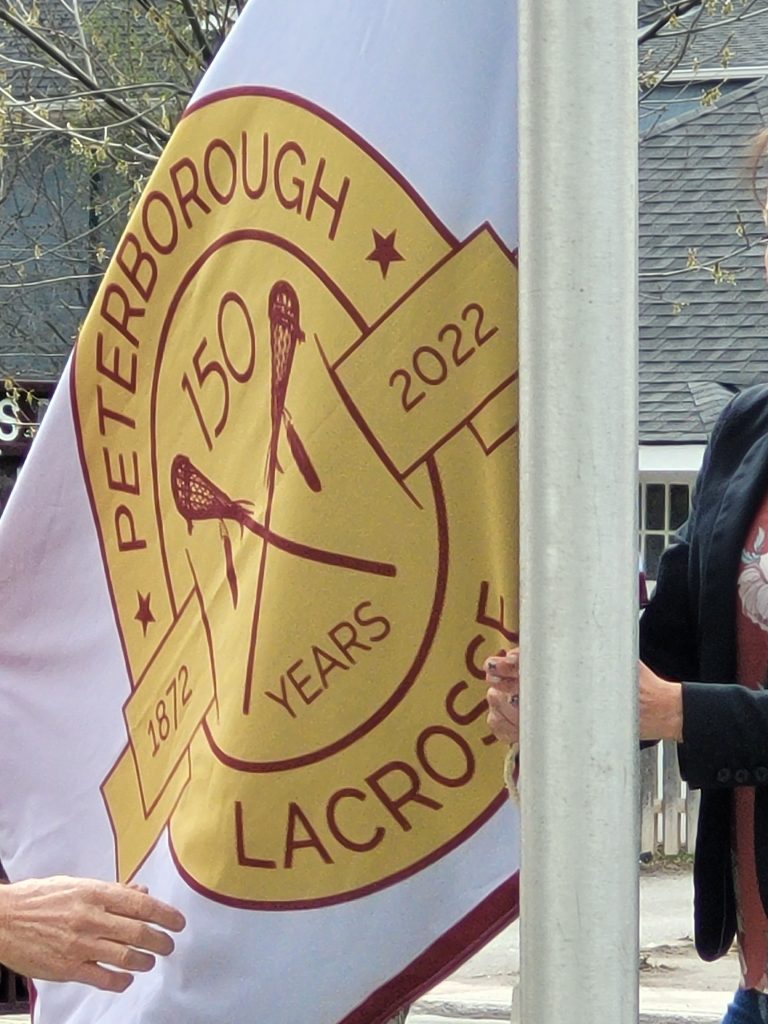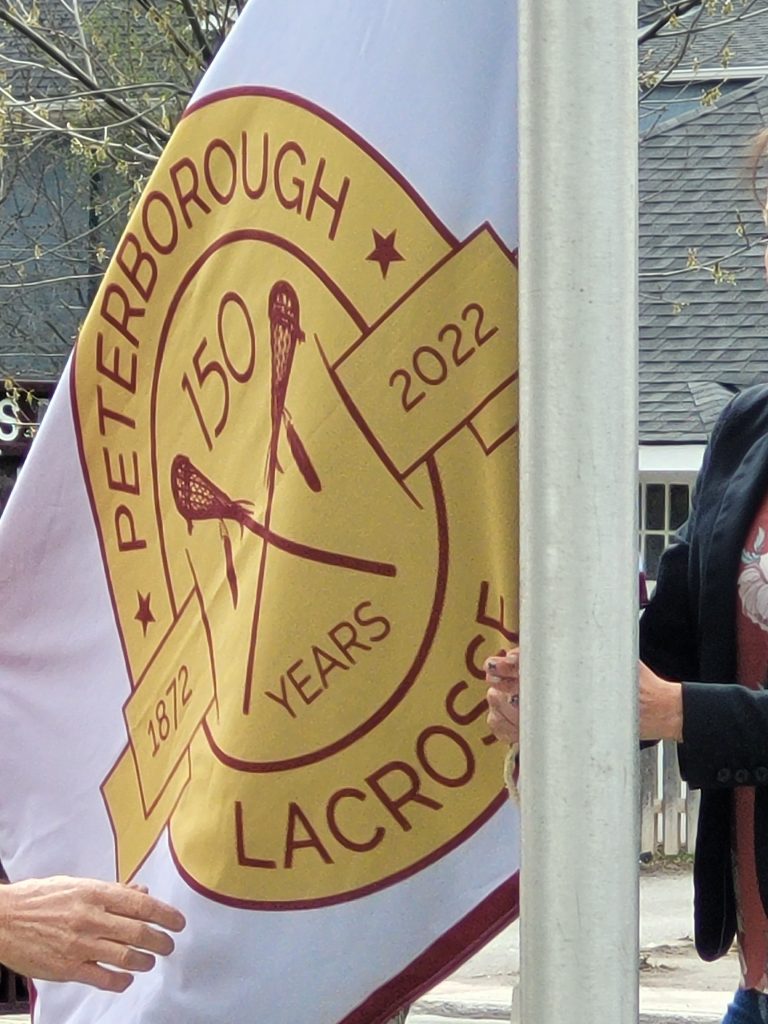 Tim Barrie and the Alumni gang were present alongside the Mayor, as the flag was proudly raised to start the festivities.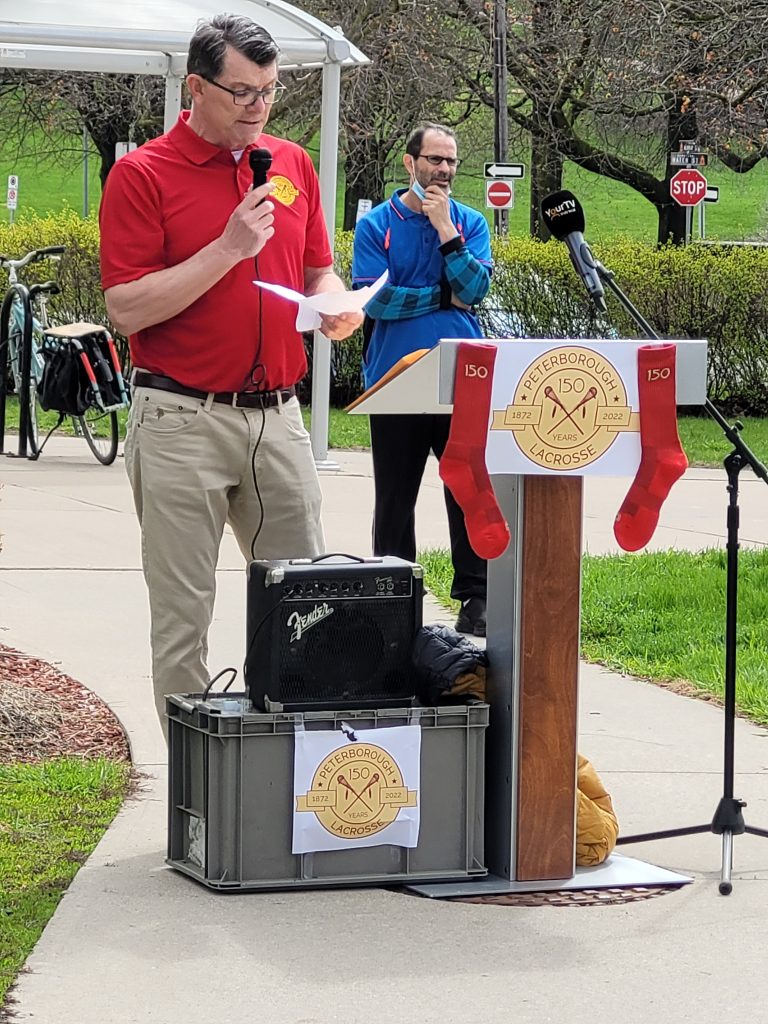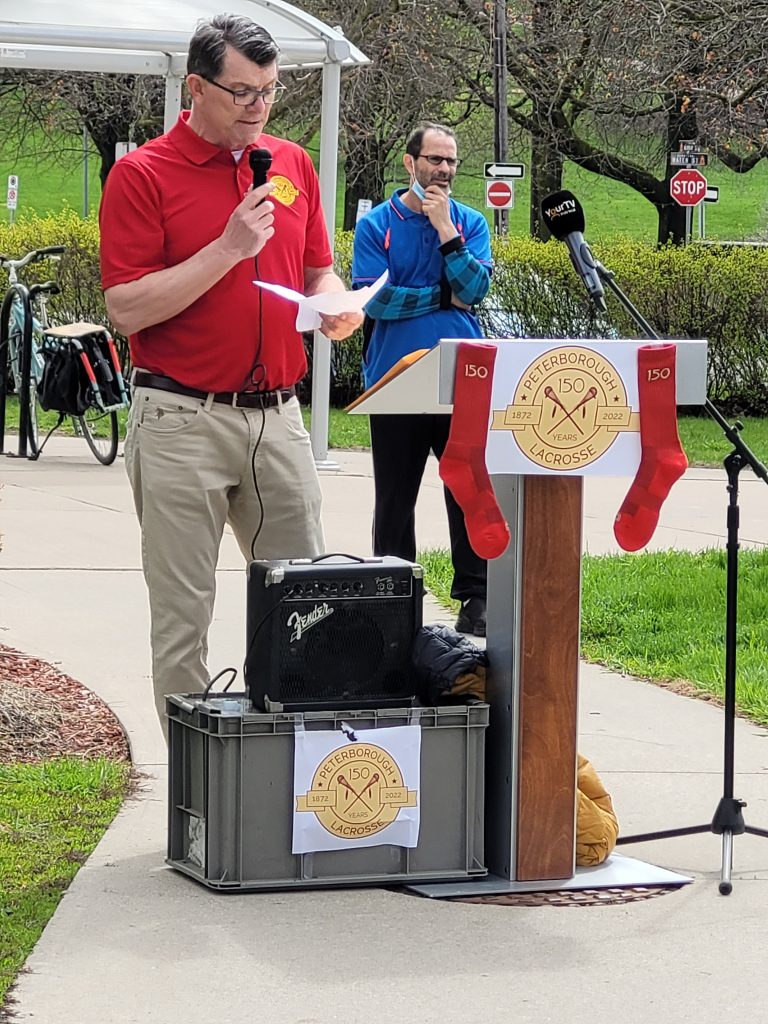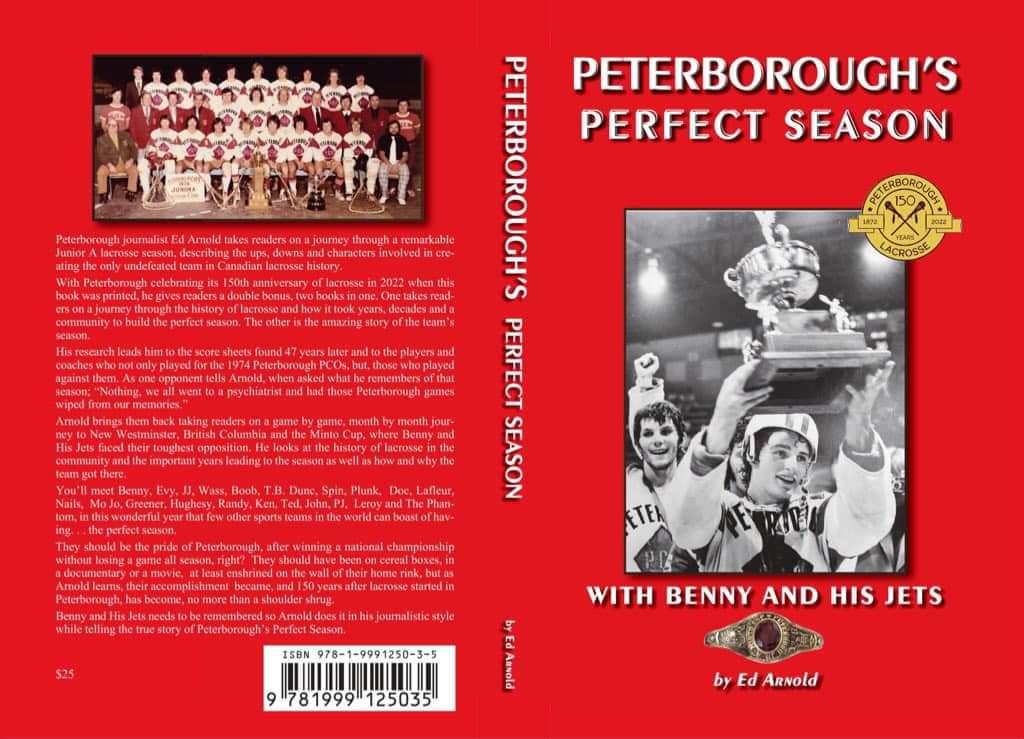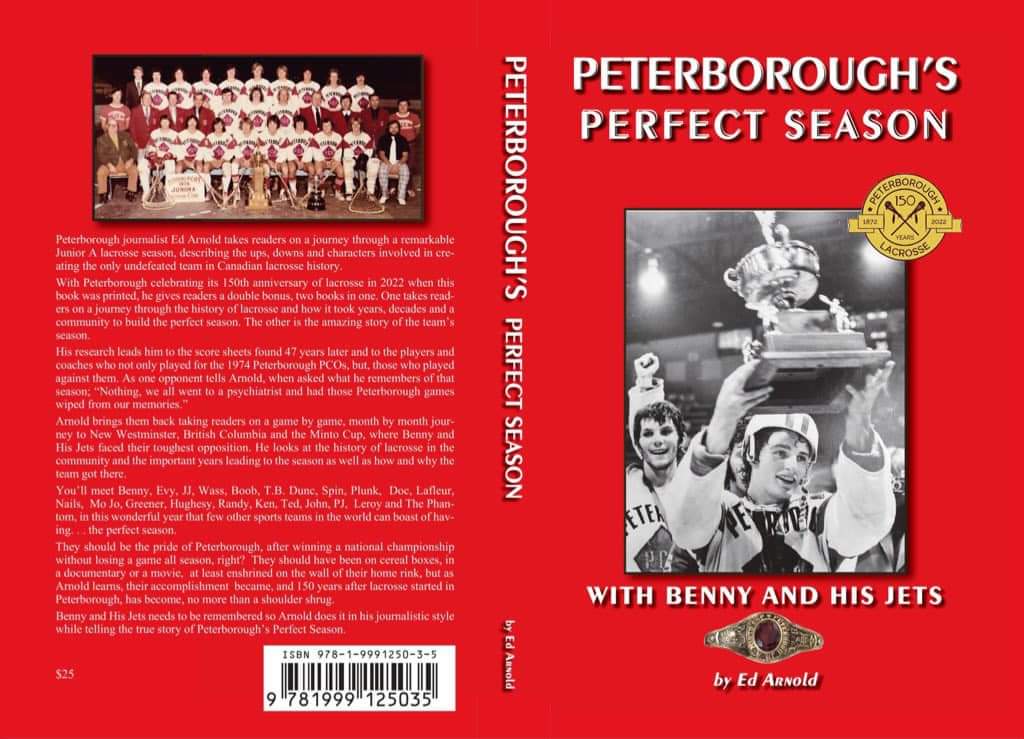 A reunion of the 1974 Peterborough PCO lacrosse team, who went 46-0 in winning the Minto Cup, kicked off a ten day celebration.
They were honored during a Peterborough Lakers lacrosse game and a new book out by Ed Arnold called "Peterborough's Perfect Season with Benny and his Jets" was signed by the players.
A local brewing company, Publican House, also participated by producing a special 150th beer, and makes for a nice souvenir that honors this year's special season.
John Grant Sr, Jimmy Wasson, JJ Johnston and John Shooter Davis were on hand for the launch and a sample.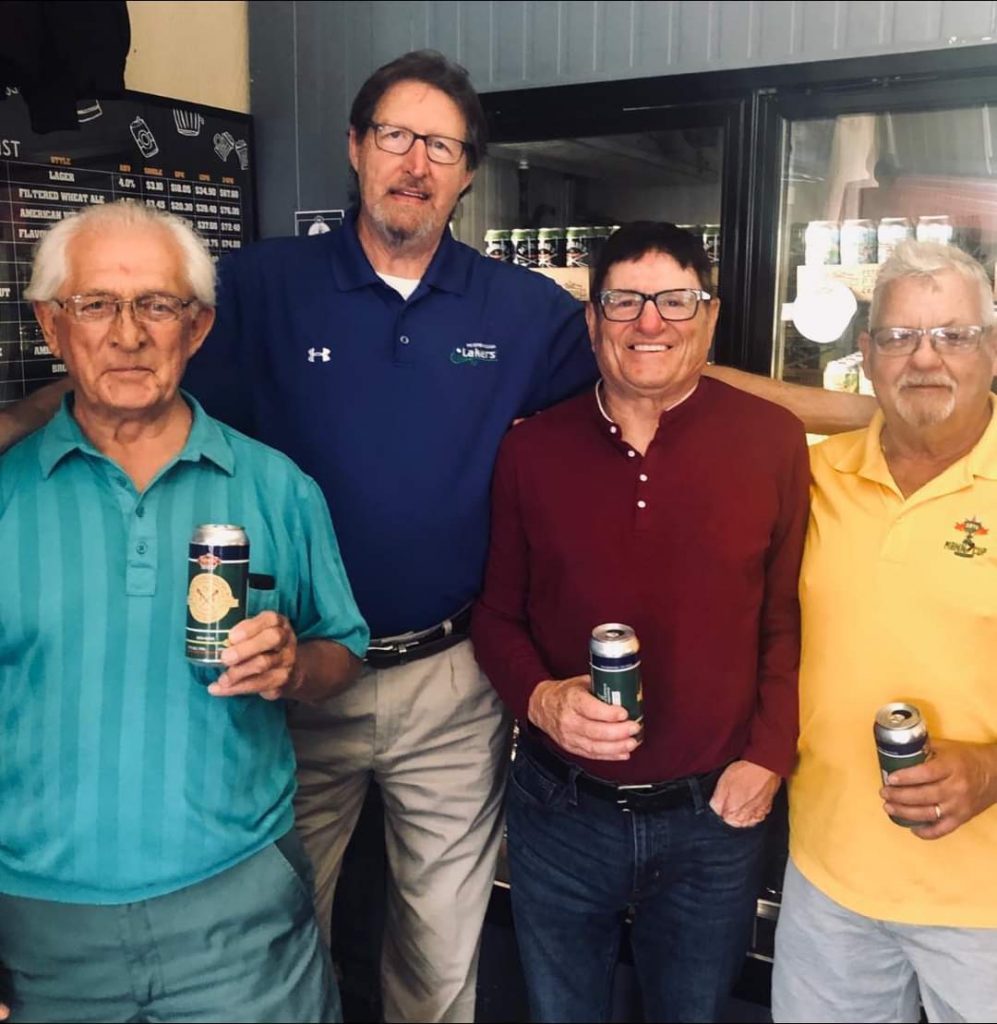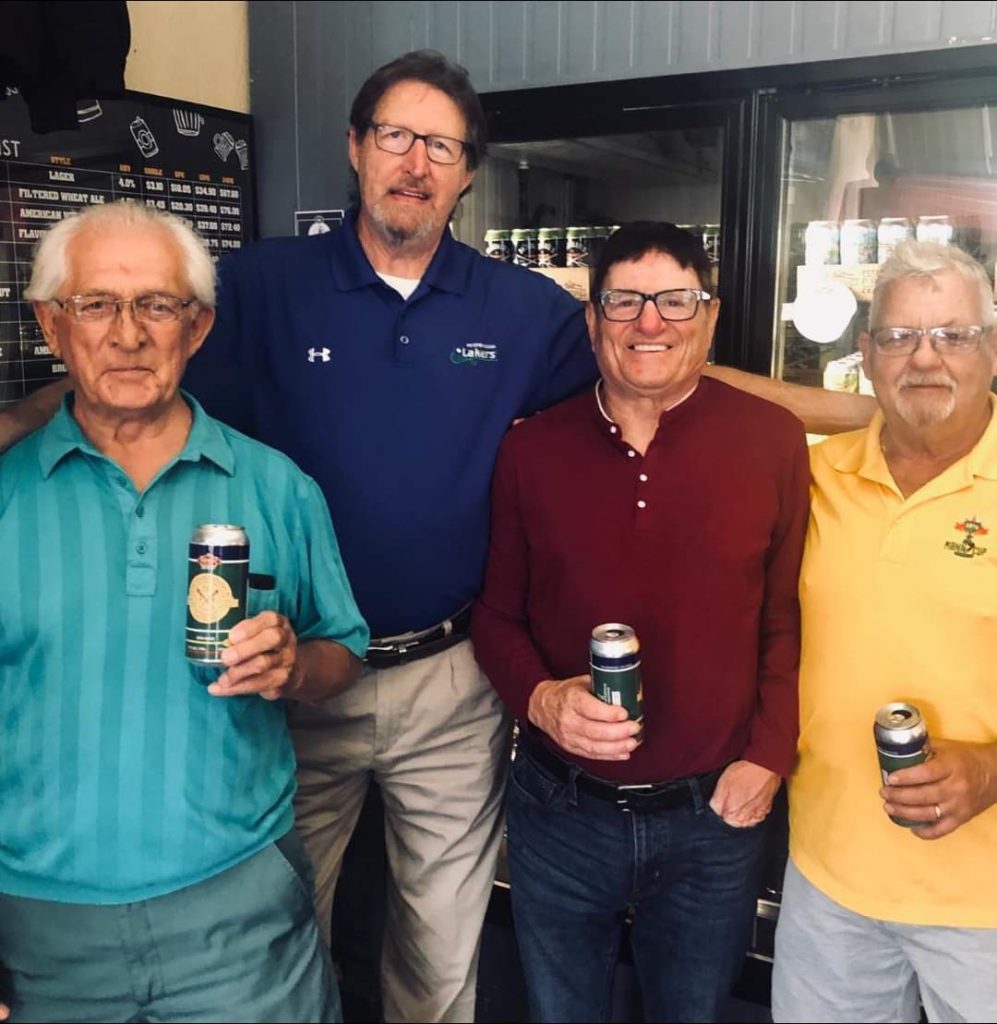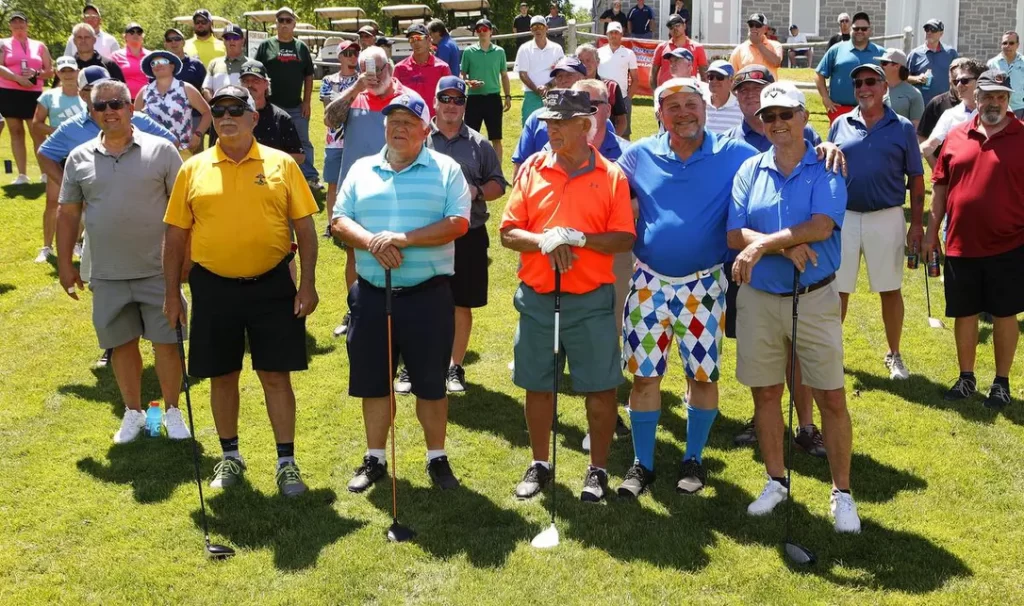 The Lakers alumni also hosted a golf tournament and dinner for all that was first class. Jamie Batley and his team worked feverishly to make it happen.
Many alumni are tremendous golfers, but some would be better off using a lacrosse stick.
"As long as it gets down the fairway!"
A charity lacrosse game was also put on by Ernie Ellement and the Boro Boys seasonal lacrosse group to raise money for Special Olympics.
Cradle for Special Olympics was a lacrosse game between legends and educators against Lakers of recently passed.
600-700 people attended and were treated to a great evening of lacrosse for a worthy cause.
Past greats, John Grant Sr and Jimmy Wasson played with the teachers who put on a great game against the Lakers.
John "Shooter" Davis was a guest coach for the educators and took part in a little one on one against Ernie Ellement.
Ernie is a Mann Cup winner with the Lakers as well. Shooter scored.
Peterborough is notorious for producing talent that is Hall of Fame worthy.
Many even refer to Peterborough as being the lacrosse capital of the world.
There must be something in the water, because the legends are countless. Peterborough players are in every pro league and dominate.
Peterborough did celebrate its fourth Mann Cup in a row this season with Shawn Evans breaking the all time points record.
If Peterborough had the building they could house a National Lacrosse League team.
No question about it and there wouldn't be an empty seat in the house, every game.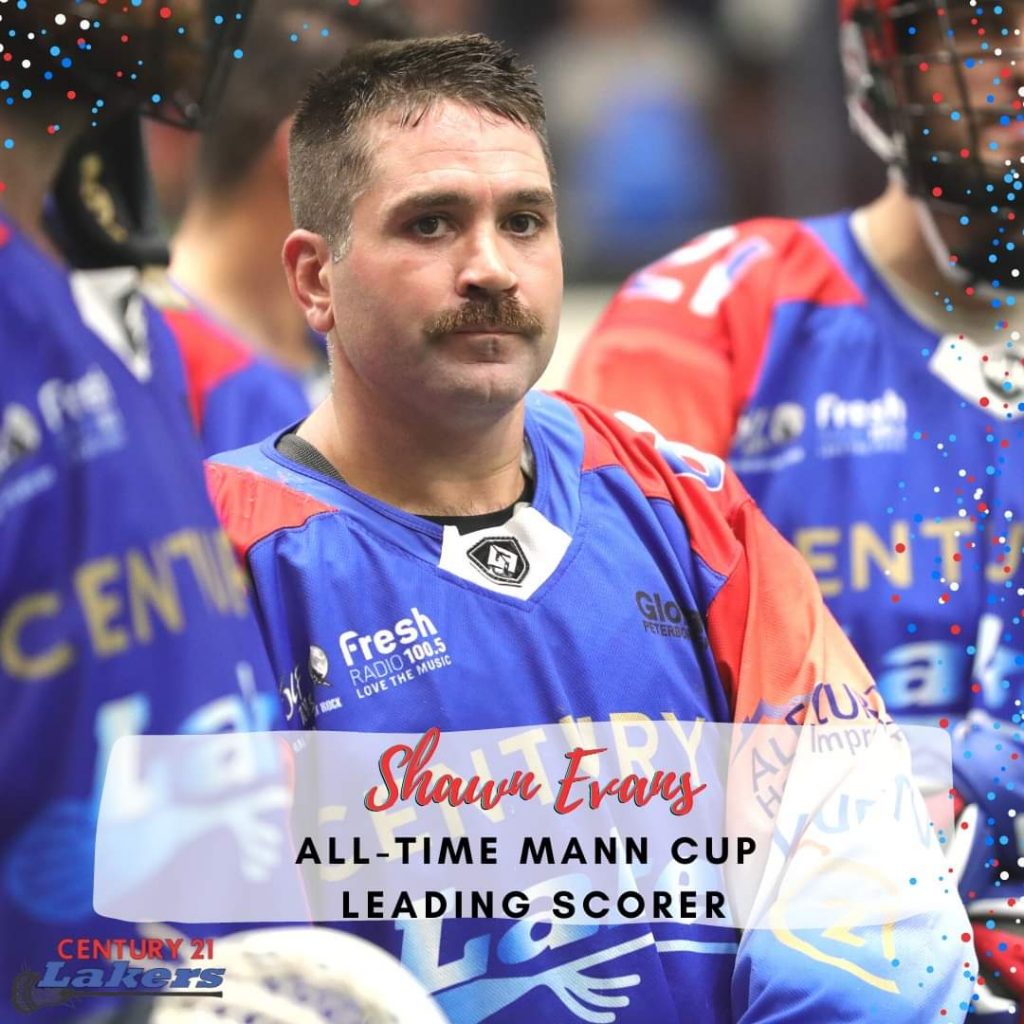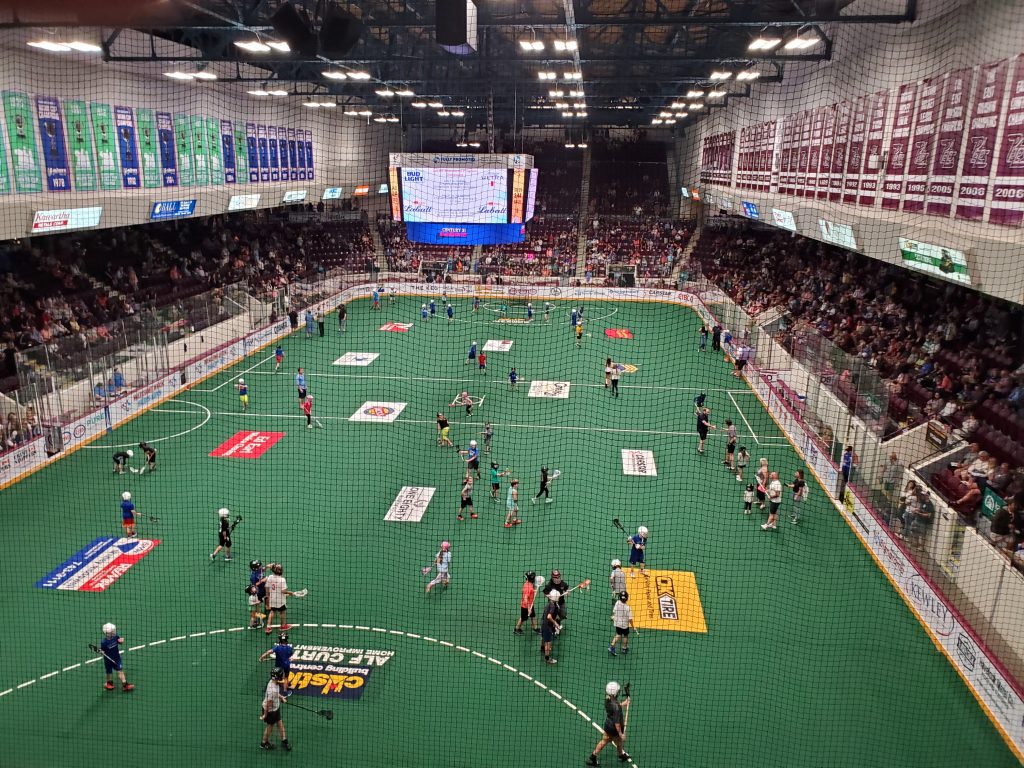 There is so much entertainment going on around the game that the night is a hundred miles an hour from the start.
Peterborough knows how to do it. It's alumni and volunteers put on a night out that is worthy of the pro leagues. Maybe even better.
No music during play, only crowd noise. The way it should be. Anyone who has been to a game in Peterborough can attest to it.
Even our very own Dave Coleman, along with NLL great Duffy McCarthy, made there way to Peterborough to witness it. They were astounded.
Peterborough is wall to wall fan's. The private boxes are full and the Alumni area is full of lacrosse legends and legends of other sports. It is an event.
One hundred and fifty years of lacrosse are in the books for Peterborough. A fourth Mann Cup in a row is a fitting end to a magnificent season.
The tradition is rich and its legends are plenty.
Peterborough thanks the lacrosse world for its continuous effort to grow the game. The Creators' game. Here's to the next 150…