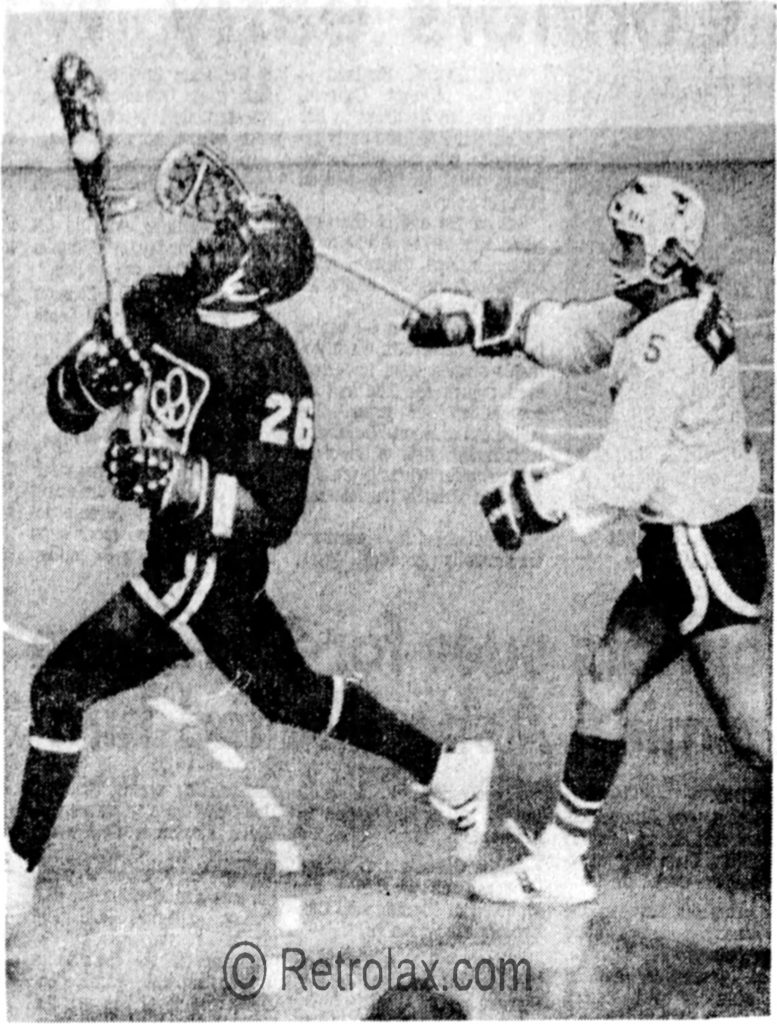 By Brodie Snyder
Lacrosse's next superstar, the people around Les Quebecois' offices and gym on Dresden Rd., in the Town of Mount Royal are saying, may just be 23-year old John Sheffield, a recent acquisition.
"He can do so many things," assistant general manager Frank Milbur says of the second-year pro. "Jim Bishop (Les Quebecois' GM-coach) says that as an overall athlete, Sheffield is the most impressive he's ever worked with."
Bishop and Wilbur should know what they're talking about since they had Sheffield for half of last season when they were with the Toronto Tomahawks. And a decision they made then resulted in Sheffield coming to Montreal.
"Fergy (John Ferguson, Les Quebecois' owner) had a goalie named Bobby Ball who was hurt and went home to Toronto and a forward named Billy Armour from Peterborough who wasn't sure he wanted to move to Montreal," Wilbur said. "So we talked to Fergy and got the rights to them with the understanding that if they signed, we owed him two players."
"The deal was we'd protect a certain number of guys and then Fergy could pick two from the ones left. Sheffield, who had just joined the Toronto team, was one of those. By the time it came to picking the two guys, Jim and I were with Montreal and we grabbed Sheffield right off."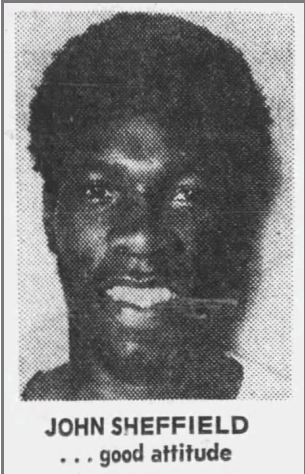 The other player in the deal with Boston, where the Toronto franchise was shifted after last season, was a 20-year-old named Gary Brezany.
Tough switch from college game
But the key man was Sheffield who, after some difficulty making the transition from the field lacross [sic] played in U.S. colleges to the box variety, finally put it all together in his last half-dozen games last season, including a six-goal outburst in the finale against Maryland.
"He really worked at it," Wilbur said. "He spent hours with Bishop. He might not have made it with another club because there aren't too many teachers around. But Bishop is one and Sheffield had the determination and dedication."
He needed it, as the only black and one of only three American players in the National Lacrosse League last year.
He started playing lacrosse in high school in Andover, Mass., near Boston, and then went to become an all-American at the University of Pennsylvania, where he had 30 goals in 30 games over three seasons.
He also wrestled and played college football, as a running back, and originally thought of a career on the gridiron. He is 6', 190 pounds.
"I was in the training camp of the Detroit Wheels of the World Football League early last summer," he said yesterday, "but I really didn't like the way they were handling things. Then I'd promised I'd play in the north-south college all-star game, so I left camp."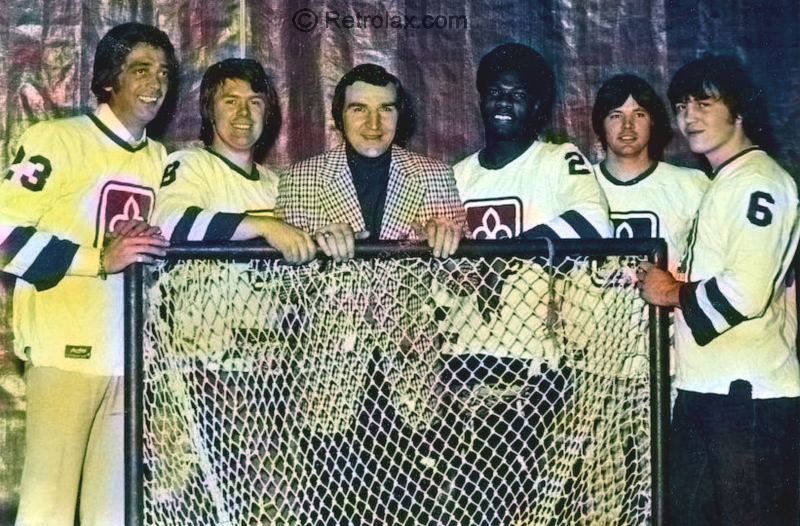 It was at that all-star game that Wilbur scouted him and signed him, and Sheffield arrived in toronto with the season half gone.
Hot producer for Tomahawks
"He was lost at first," Wilbur said. "Like everyone else who comes from field lacrosse, he had to learn the box rules, things like getting used to being checked from behind. But we were impressed with his overall attitude as an athlete and stuck with him.
Sheffield finished up with 21 goals and 19 assists in 21 games with the Tomahawks, and somehow wonders how he did it.
"It's really different," he said. "You have to react so much faster. Everything is tighter. You have to make a move in 1½ steps instead of in 10 steps in field lacrosse.
"I had trouble with my shooting, too. I was getting the shots but I was hitting the goalie. The net is a lot smaller in pro and goalies all have super reflexes. They play their game better than the goalies do in field lacrosse.
"How do they stand in there? They take three or four or five fakes and hang right in on the post and make the same."
A change of equipment also might have helped Sheffield last season.
"He was using the plastic stick they use in U.S. colleges," Wilbur explained, "and his shot just didn't seem to be right, it seemed to be dropping. We urged him to try the wooden stick everyone else uses but he just wasn't sure. Now you couldn't take it away from him."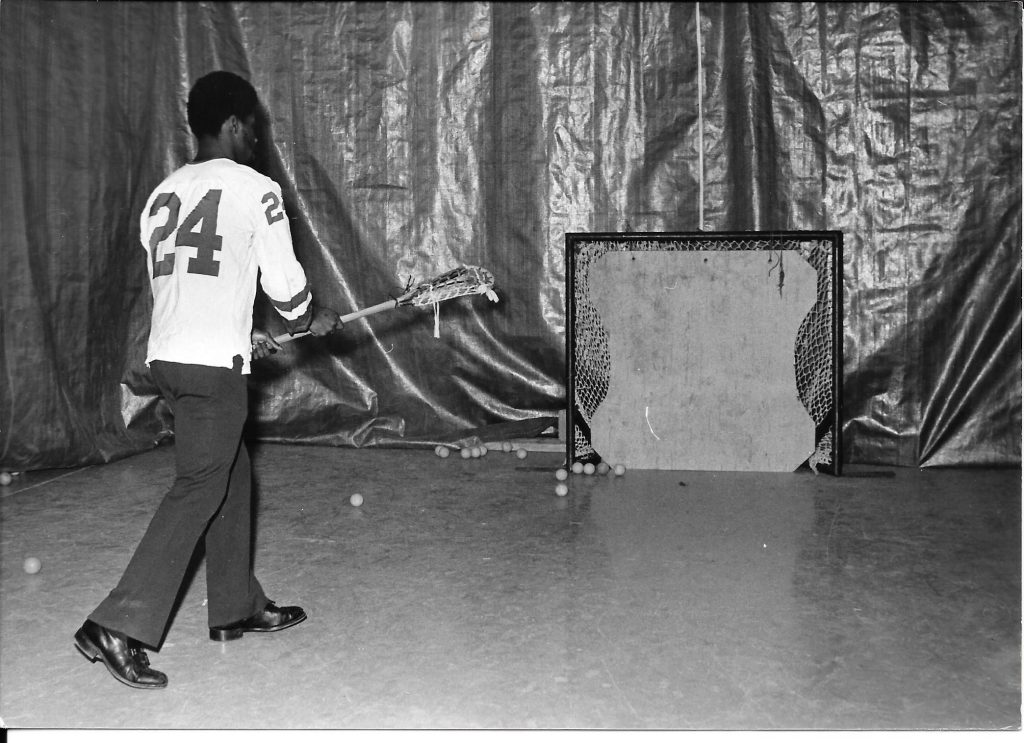 Likes prospect of playing here
Sheffield is pleased with the deal that brought him to Montreal although, with his Massachusetts connections, he's surprised the Boston club would let him go. In fairness, the Boston club didn't have any choice in the matter.
"I think it's too my benefit," he said. "I thought highly of Bishop last year. I like the guys here and this will be a very good club. We've got speed and size and guys who can handle the ball."
He also likes the idea of playing half his games in the air-conditioned Forum. "Toronto was murder last summer, it was so hot. Our team played so much better elsewhere. In Toronto, you could lose 10 or 15 pounds in one game."
And Montreal? "So far, it's good," said Sheffield, who is living n Dollard des Ormeaux in a condominium owned by teammate Dave Litzenberger. "Lots of good places to go. Lots of good people."
(Montreal Gazette, February 12, 1975)