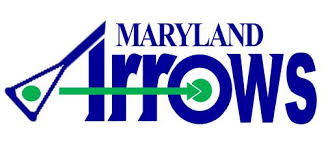 Last year was a difficult one for Bill Bradley. He had retired as a lacrosse player and taken over as coach of the Montreal Quebecois, but things didn't work out like he planned.
After a bad start, Bradley became full-time player, a move that he didn't cherish because "Once I start something I like to finish it."
"Montreal drafted a young team and I knew it was going to take a couple of years to come around," says Bradley. "I thought I would be able to help the younger players."
He retired at the end of the season and was offered the coaching job at Boston, but turned it down because the Bolts "didn't offer me enough." Maryland then made its bid to obtain the 34-year-old as a player and Bradley, who likes both coach Cy Coombes and general manager Jack Gibson, accepted.
Now Bradley says this will be his last season as a player, but he still strives to better himself on the floor and for what he hopes will be another shot at coaching.
"I always look at things objectively and think they should be better. I've always been a critical player. No matter how old you are you learn something new every day. That will help me when I coach again. Every coach has different methods and I can learn things from Cy and by watching how the other players do things."
Although he hopes to get another coaching slot, Bradley indicated he would be much more selective in picking the place. "It just depends on where, who and how," says Bradley. "You have to have the respect of the guys you coach and, other than that, you have to know what the man (general manager and/or) owner wants, and what they expect from you."
Bradley has received a lot of coaching offers at home in Coquitlam, British Columbia from the Junior A and Senior A ranks, but he admits having his eyes on another target.
"I would like to coach the best there is," says the 5-11, 185-pounder. "I would like to have a team that I could build into a team. If would want a two or three-year contract so I could build the team the way I want it. I would want to coach for a man who likes the same things I do so if something goes wrong, you don't push the panic button."
But until the time comes when another offer takes him elsewhere, Bradley will concentrate solely on helping the Arrows achieve their goal of a National Lacrosse League championship to make up for last season's third place finish.
"I've always been a two-way player, but this year I've seemed to concentrate more on defense, which is what I'm known for," says Bradley. "I'm still not playing as good as I can defensively.
"This team has so many good offensive players, why should I worry about scoring? My main job is to play good defense and back up some of the weaker defensive players."
Along with Terry Davis one of the club's elder statesmen, Bradley naturally hears about his upcoming 35th birthday. When that happens, he forgets that his main job in defense and concentrates on taking the offensive.
"They razz me once in awhile, but I try to keep up with them," smiles Bradley.