By Joe Bendel For The Pittsburgh Press
Bulls forward Tim Hormes need­ed some space last night.
Boston goalie Bruce Donaldson obliged.
Hormes slid a shot through the legs of Donaldson with 1:50 remain­ing in sudden-death overtime to give the Bulls a 10-9 victory before a crowd of more than 6,000 at the Civic Arena.
"He (Donaldson) wasn't giving me much to work with all night, so when I saw his pads open a little, I pushed the ball through," said Hormes.
It looked as if fate was on the Bulls' side when Jeff Klozden sent a pass from center court off the right side board. The ball took an odd bounce and rolled past Donald­son to give the Bulls a 9-8 lead with 7:12 remaining in regulation.
"Someone upstairs must have been on our side." Bulls Coach Dennis Wey.
The Bulls (2-4) held the lead until Boston's Toby Boucher scored with 1:24 remaining to send the contest into overtime, setting up Hormes' heroics.
"We came up with a great effort tonight," Wey said.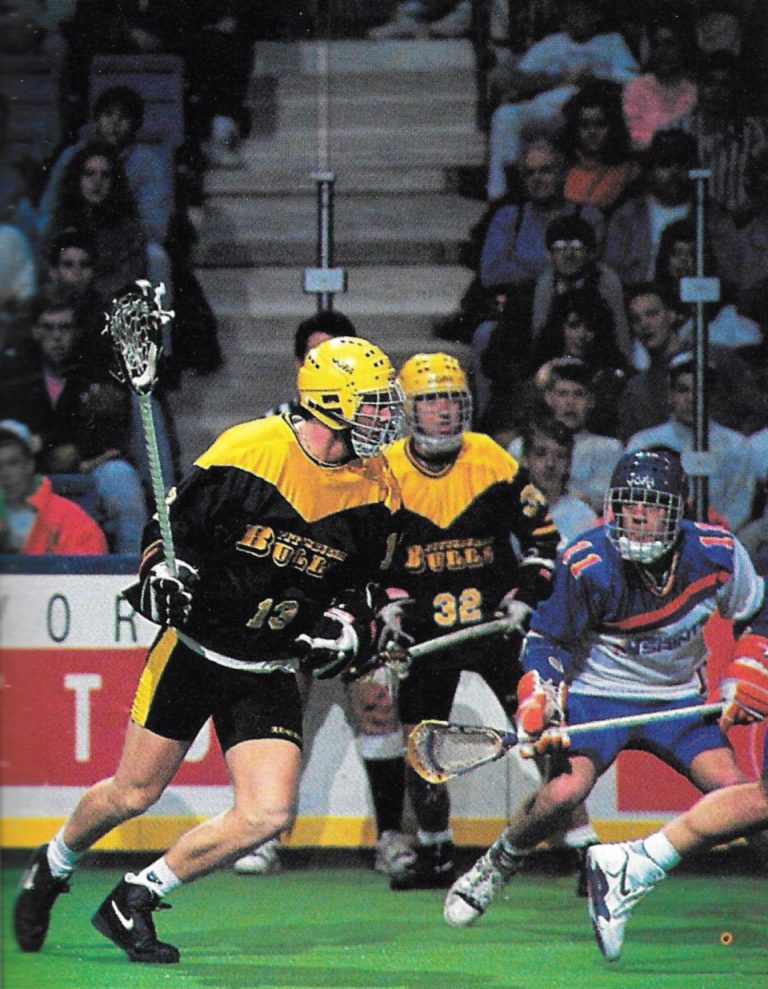 "Boston was coming off a big win last night against New York and they had a lot of incentive to win this game. I give our guys a lot of credit for the game they played."
The game looked as if it would tonight have been an easy victory for the Bulls. They raced to a 3-0 lead in the first quarter on goals by Klozden, John Wilson and Ed Stephenson in a span of a little more than four minutes.
Boston (3-3) scored two quick goals early in the second period, but the Bulls responded by scoring three goals before halftime to take a 6-2 lead.
Boston controlled the third quar­ter by scoring five goals in the opening 7:27 to take a 7-6 lead.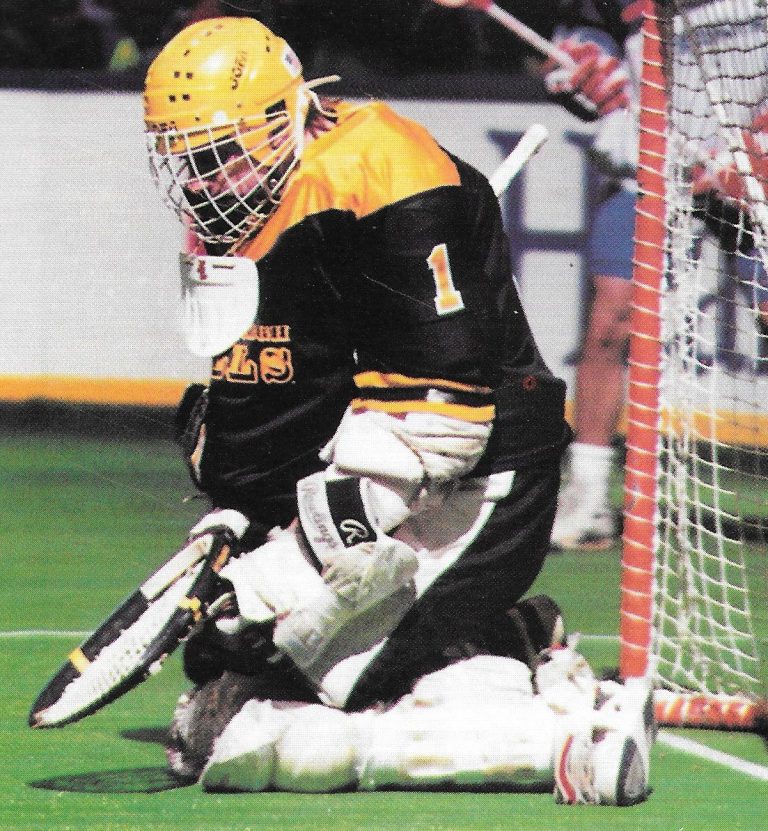 Wey replaced starting goalie Ke­vin Bigler with Bob Heyes following Boston's five-goal barrage. The change seemed to motivate the Bulls as they tightened defensively and outscored Boston 4-3 the rest of the way. Wey said the move gave the Bulls a "lift" and keyed the comeback.
"I'm especially proud that our guys didn't fold when they took that lead in the third quarter," Wey said.
John Wilson led the Bulls with three goals and Hormes finished with two.
"It's just nice to get a win," Wey said. "I think it's an important win for the franchise to get the people coming back. "Hopefully we'll be able to build off this win."
The Bulls travel to Philadelphia this week before ending the season at home March 21 against defend­ing MILL champion and National Division rival Detroit, which is in first place.