Knighthawks, Wings know each other well
By SAL MAIORANA STAFF WRITER; Rochester Democrat and Chronicle: April 5th, 1997
They have played against each other enough times now that you wouldn't think beating one another would be such a big deal.
It is.
"Sure, I want to beat him," Paul Gait said the other day in reference to his identical twin brother, Gary.
Countered Gary: "It's all about beating my brother this weekend. Beating my brother and his team.''
Oh yes, as intriguing as the Gait vs. Gait matchup always is, there is the matter of the game itself be­tween Paul's Rochester Knighthawks and Gary's Philadel­phia Wings.
Tonight at the CoreStates Center in Philadelphia, the Knighthawks and Wings meet in the first round of the Major Indoor Lacrosse League playoffs with the winner advancing to next Saturday's championship against the survivor of tonight's New York at Buffalo game.
The teams split the regular-sea­son series, each game won by the visiting team, and by the team that had the most productive Gait on that particular night.
On Feb. 9 in Philadelphia, Paul scored five goals and Gary just one as the Knighthawks cruised to a 17- 12 victory. At the War Memorial last Saturday, Gary had four goals ( plus five assists) while Paul had one goal, and the Wings were 13-9 victors.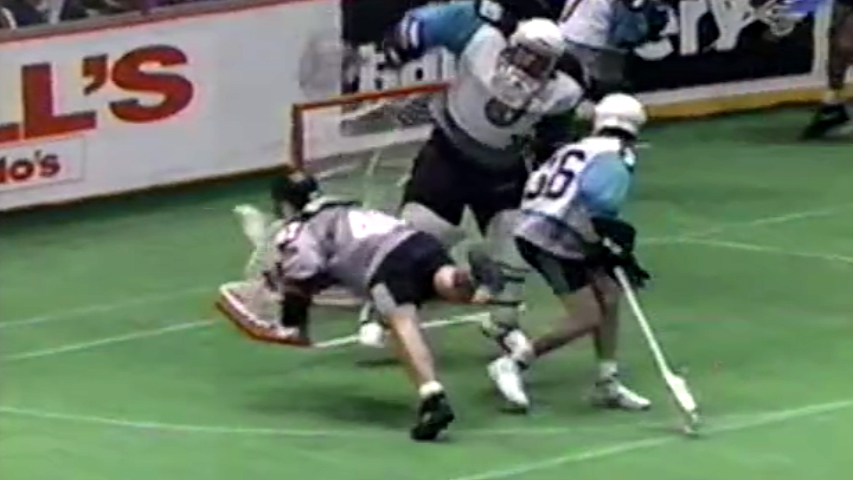 "Gary had my number which seems to happen more times than it doesn't," Rochester goalie Steve Di­etrich said of Gary Gait's perfor­mance last week. "We need to get Paul going (tonight), and we have to hope Gary has an off night."
The Knighthawks and Wings have met six times, and Gary's team holds a 4-2 lead in the series. Not surprisingly, Gary has had the bet­ter of the 1-on-l duels. He has 24 goals and 17 assists for 41 points, while Paul is 17-12-29, but as explosive as the Gaits are, tonight's game will probably be de­cided on defense: whichever team does the best job shutting down the opposing Gait will probably win.
Last week, the Wings did a su­perb job on defense, limiting the Knighthawks to two goals in the fi­nal 30 minutes.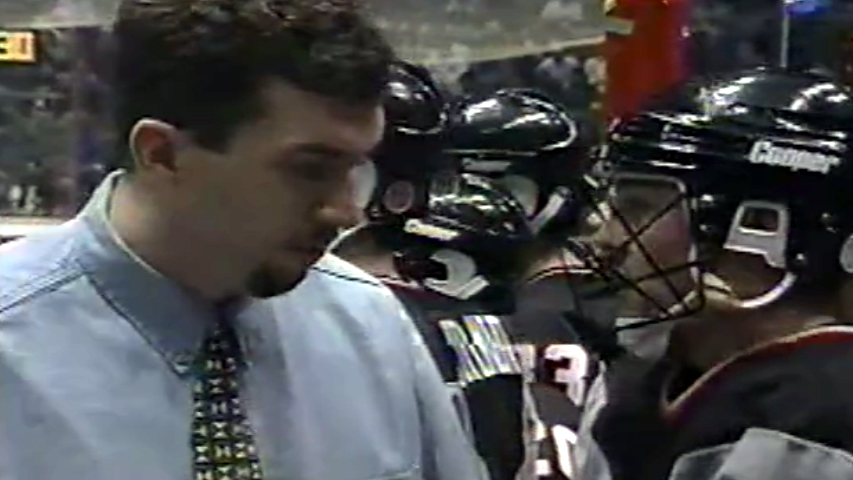 Philadelphia coach Tony Resch used a new style of play against Rochester, scrapping the run-and- gun style his Wings love to play for a ball-control attack that included line-matching.

Resch put together a defensive line that featured Peter Jacobs, Scott Gabrielson, Brian Voelker, Paul O'Grady and Chris Flynn. The unit did not score, but helped limit Rochester to a season-low nine goals, only three by the Knighthawks' high-scoring trio of Gait, Duane Jacobs and Chris Driscoll.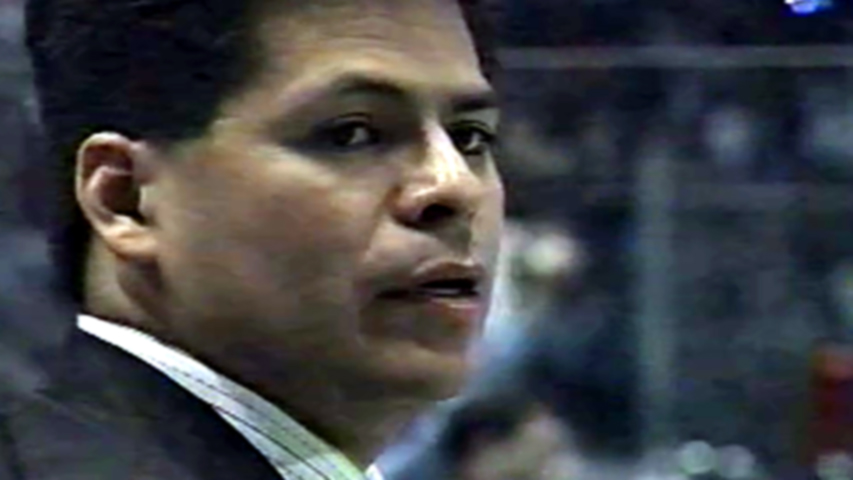 In the first meeting between the teams this year when Philadelphia ran with Rochester, the Knighthawks scored 17 goals in three quarters before turning off the engine in the fourth quarter and sit­ting on their lead.
"They were playing a game the way Boston plays, with one defen­sive unit and two offensive units and they worked that to perfection," Knighthawks coach Barry Powless said of the Wings' strategy last week. Said Paul Gait: ''They are a very good defensive team, and they also have a heck of an offensive line with that first line. Naturally we prefer a run-and-gun game."

So if the Wings come back with that ball-control style, how does Rochester counter attack?
Jacobs said whenever the Knighthawks fail to score and Philadelphia gains possession, they have to put pres­sure on the Wings' defensive play­ers because they aren't as adept at ball-handling. If they can create turnovers, it will provide second- chance scoring opportunities.
"If we're going to win, we have to be in our transition game, so we may do a little pressing in their end " Jacobs said. "If they're going to send out five defensive players, we have to get after them a little bit, cause a few turnovers."
The Knighthawks entered this season thinking they were going to win the MILL championship.
After their disappointing 5-5 regular sea­son, a number of players admitted they're feeling the heat. "I don't know about the rest of the guys, but I feel some pressure," Jacobs said. "The team is too good to be a .500 ballclub. We have no ex­cuses. I definitely think if we don't get to the finals, there's going to be some changes made."