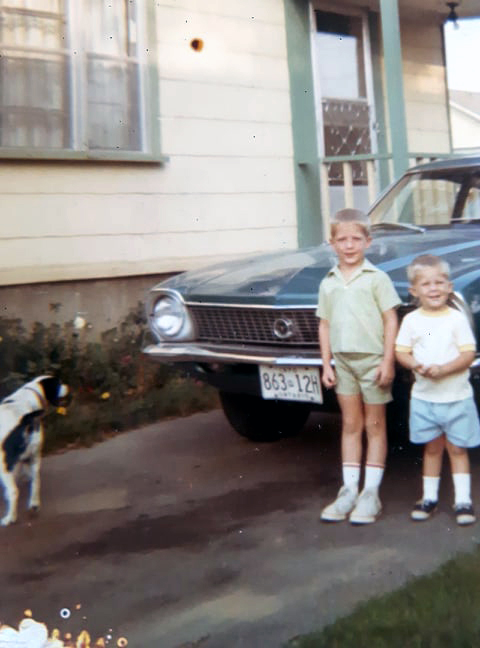 It was 1974, Archie Bunker ruled the television screens, "I Shot The Sheriff" blared through the radios and President Richard M. Nixon resigned after the Watergate scandal. 
It was also the first season of the new National Lacrosse League with Philadelphia, Maryland, Rochester, Toronto, Syracuse and Montreal making up the teams.
In March, the first draft took place, in which sixteen players from the Peterborough, 1973 Mann Cup winning team were chosen.
The season started in May and forty games later the Philadelphia Wings were the number one team.
I was six, and it was my first summer in St Lambert Quebec, my home, while my dad suited up for John Ferguson's Montreal Quebecois.  Fall approached, which meant the start of school and playoff lacrosse at the Montreal Forum.  Montreal's first opponent was the Morley Kells' coached, Rochester Griffins. 
The winner of this series would eventually go on to play the Philadelphia Wings for the Nations Cup Trophy.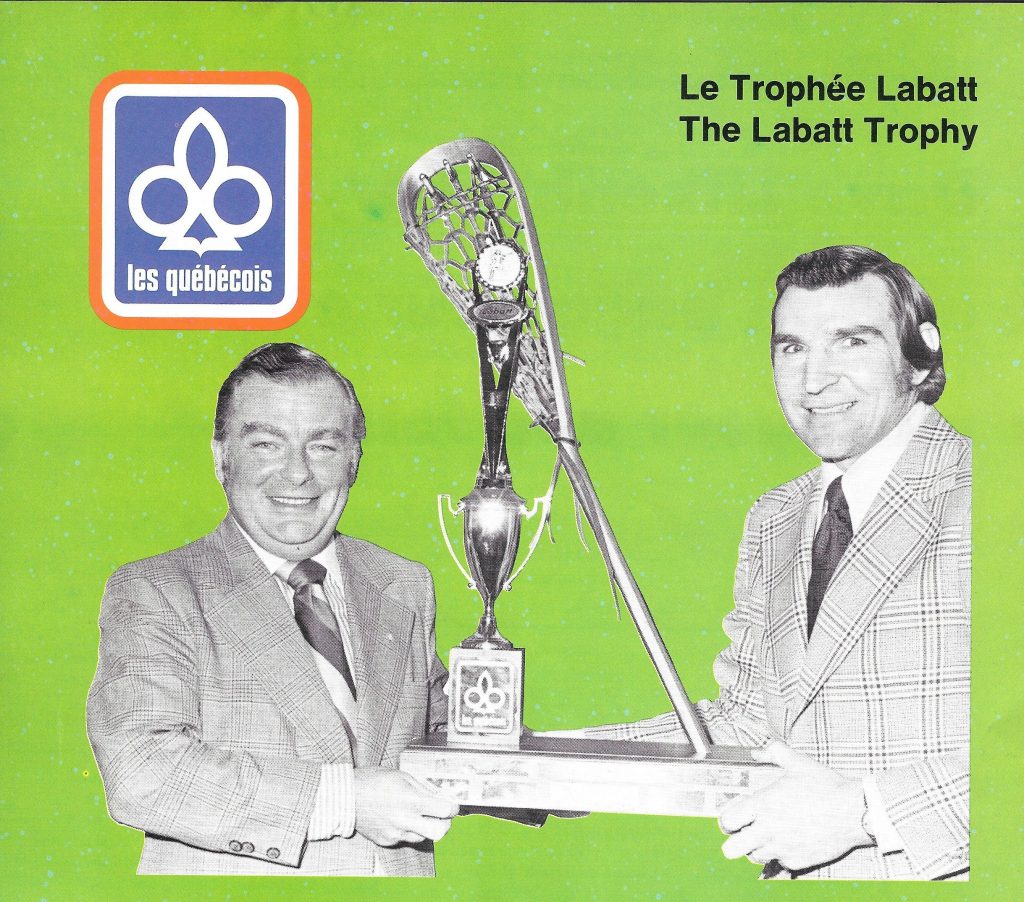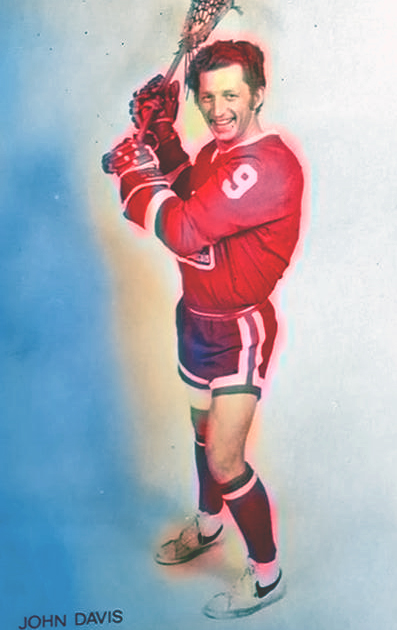 Les Quebecois were in for a tough series.  During the season, Montreal had only won six road games in total. Not one was against the Rochester Griffins.  The previous eight meetings were in Rochester's favor, with five wins and three losses.  All in Montreal.  Ferguson stated ,"the playoffs are a completely different thing".  Ferguson continued.  "I'll double shift Davis on the first and third lines.  Ron Liscombe, who has been out for a while, really wants to play.  We'll put a brace on his knee.  Ronnie's nice to have around when things get rough".
The Kells' coached Griffins, with Merv Marshall between the pipes, had a solid lineup and were ready to go.  Rick Dudley and Dave Wilfong, with great personal records against Montreal, were anxious to get at it.  The table was set.  Games one and two were in Rochester at the War Memorial Arena.  A far cry from the famed Montreal Forum.
It was September 4th and it was John Ferguson's birthday.
Game one did not give him the gift he had wished for.
The Griffins, without top scorer Rick Dudley received good goaltending from Merv Marshall and outshot the Quebecois 74-36 to take game one 14-11 before only 958 fans in Rochester.
Ernie Mitchell was a rockstar in net for Montreal, but the team was sloppy and took too many penalties.  On this night, Griffins made the Quebecois pay.  Top scorer John Davis, with three goals and two assists, stated "we stand around and wait, but when their goalie stops one, they're gone, all of them".
Checking wasn't an issue for Montreal. They checked Rochester's second leading scorer Dave Wilfong so tight that he wasn't able to get a shot off until the third period.  Other players chipped in for the win, which pleased Kells. 
"We are a very dull team, but a well balanced team,  If you look at our lines, there is one high draft choice and one low.  We picked it so we could have a balanced team. Not one with one or two superstars", stated Kells.
Fergy imposed a 12:30 curfew for his Quebecois and had remarked " the next game will be different".
Leading the way for Montreal was John Davis with three goals and Jim Lynch, Dave Litzenberger and Dale MacKenzie with a pair.  Sandy Lynch and Bill Sheehan chipped in with singles.  Dudley, who missed game one because of NHL commitments was expected to be back for game two.
The following night in Rochester was a much tighter game.  Montreal came out hot and battled hard.  It was back and forth all game but with a minute and a half to go in the third, Rochester found the back of the net to take a 13-12 win and a 2-0 lead in the series.
Paul Warden led the way for Rochester with three goals and three assists.  Dale MacKenzie and John Davis chipped in with a pair each in a losing cause.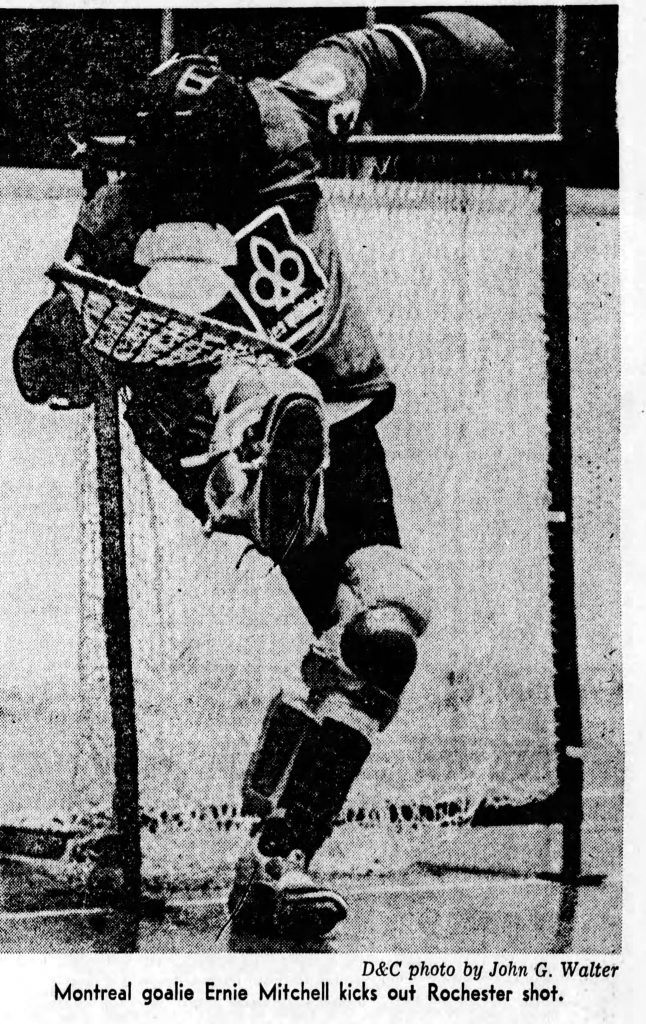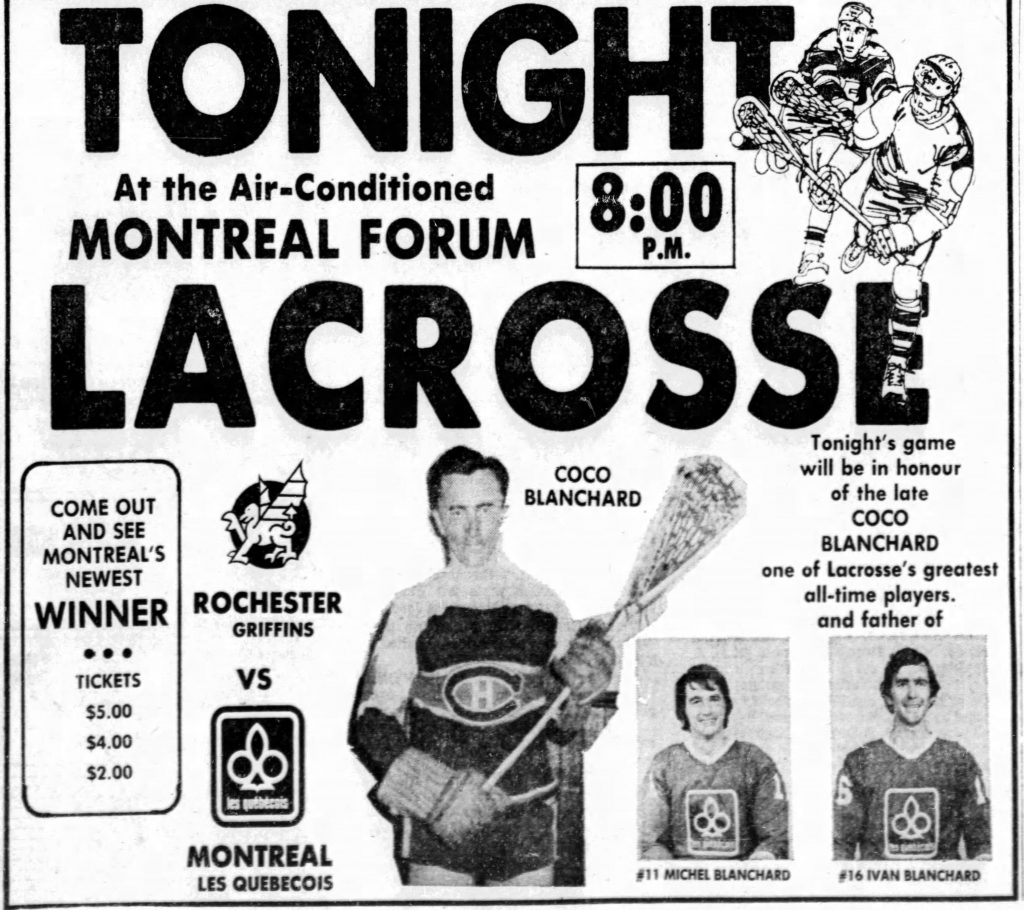 Montreal, although down, were excited to get back home to their loyal fan base. According to some Montreal players the Rochester trip was one that was hard to get up for.  It wasn't the prettiest building and there was nothing to do on downtime, unlike the other big cities.
Game three.  Back in the glitz and glam of the Montreal Forum.  Almost 8000 fans showed up to watch their beloved team outshoot Rochester 46-39 and win easily by a 20-11 score.
 Don Crocker, sometimes replaced Ernie Mitchell in net when shorthanded, did on this night.  He also scored.  It was actually his third goal of the season.  A roaring applause erupted during the three stars selection when Ernie Mitchell and Don Crocker were each given the first star nod.
The turning point was a five minute penalty kill backstopped by Crocker.  Gord Osinchuk, came to the aid of Davis who was getting mixed up with Brian Bowman in a pushing match.  John Ferguson was pleased, commenting "it was a hell of an effort.  We did the right thing and Ossie did the right thing".  Fergy continued. 
"Johnny isn't a fighter and that guy had at least thirty pounds on him".  Osinchuk followed up with "I'm not going to let him do that to Johnny.  Look how much bigger he was.  Sure, it's alright for him, but not for me".
 Les Quebecois had it all together that night and hoped for the same the following game.  Still at home with the with their faithful fans.
Scorers that night for Montreal were Davis, Bill Sheehan, Litzenberger, Tasker, Dale MacKenzie and Nunn with a pair.  Singles went to Rick Bossley, Michel Blanchard, Bob McBradley, Jim Lynch, Brandon-Rowe Sleehan and goalie Dave Crocker.
Dale MacKenzie leads all Quebecois in goals after three games with seven.  Davis is one behind with six.
After the game Fergy took the team north for a little rest and relaxation.
Montreal were back from their rest up north and were ready to tie up the series 2-2.  I'm not really sure what went on up north but their performance in game four fell well short of expectations.  Maybe too much rest and they never woke up.
Rochester controlled the game from the opening faceoff and handed Montreal an 18-12 beatdown and a 3-1 lead in the series.  9000 fans showed up and Fergy was bursting at the seams.  Game five is back in Rochester and John Fergusons Montreal Quebecois are in a do or die situation.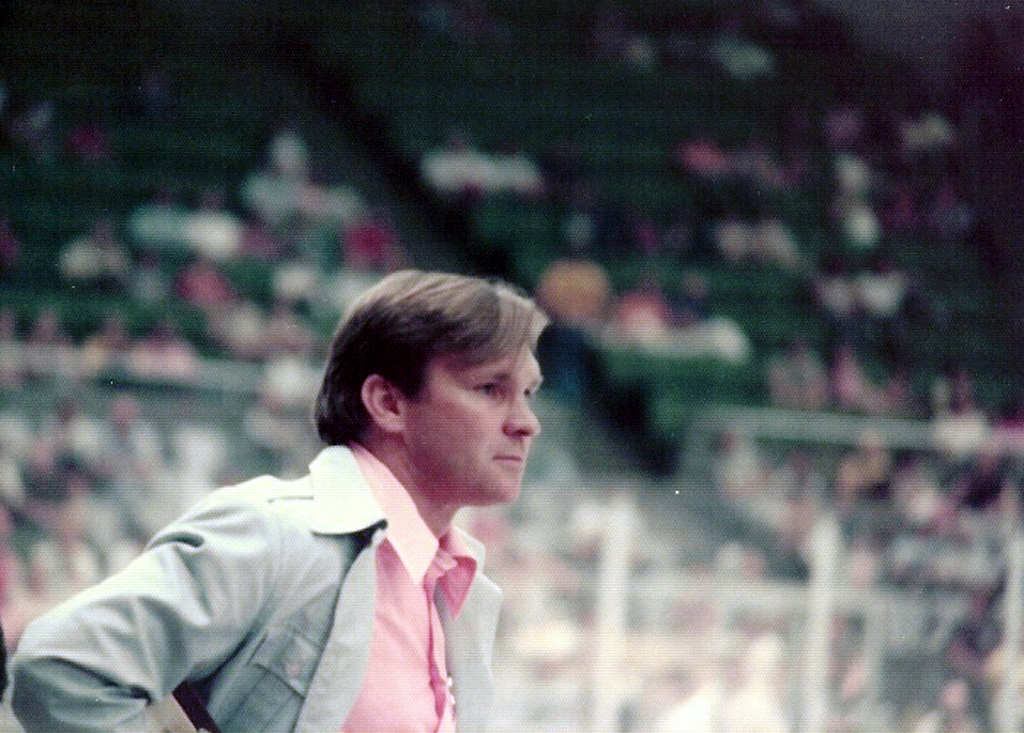 After the game Kells stated "it's about time we won a big one.  We were tired of losing critical games.  We had a chance for second place during the season and we lost, but we finally won a big one".  Kells continued "I expect to win in Rochester on Thursday night.  Everything worked letter to letter.  Even the game plan".
John Ferguson commented "it's not over yet, you need to win four games".  Montreal enforcer Gord Osinchuk said "we have to go crazy in Rochester Thursday, if we want to win the series.  We had a chance tonight but I don't know what happened.  I know I played bad and I guess those who did must know too".
Al Gordaneer and Dave Wilfong lead the Griffins with three each.  Kevin Parsons, Brian Wilson, Bill Foote and Tom Phair had two each, while Jan Magee, Richard Bisson and Charlie Henderson chipped in with singles
John Davis and Jim Lynch had three goals each, with MacKenzie, Serge Loiselle, Dave Tasker, Dave Litzenberger, Rob McCarthy and Bill Sheehan netting the remainder.
The boys from Montreal are a resilient group and have the talent to get back in it.  Game five is set to be a game like no other.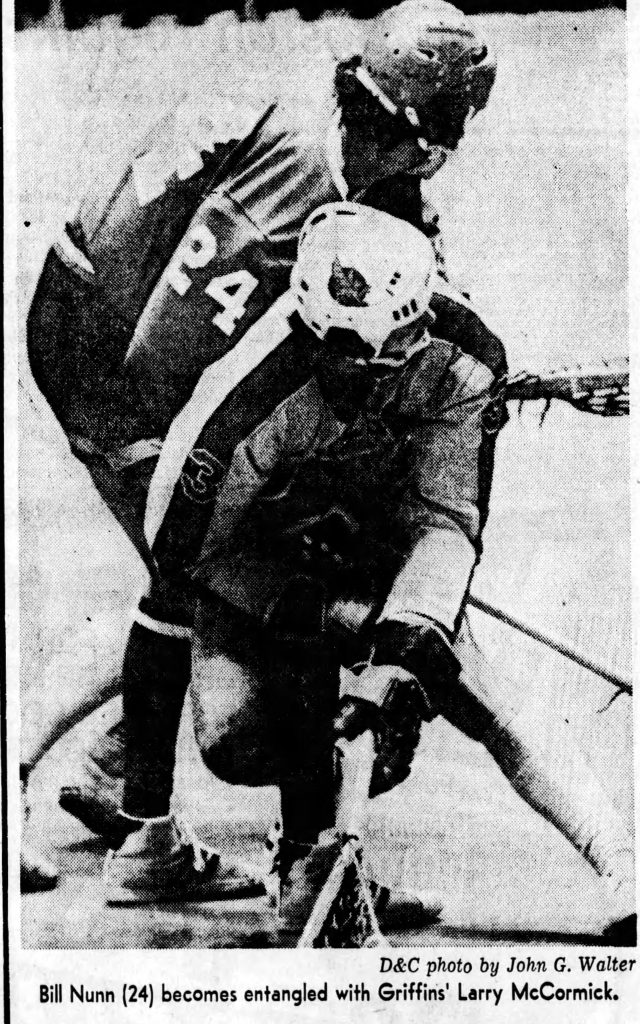 Game five was back in Rochester, and Montreal came in like a bat out of hell.  They were handed a beating in game four at home, but muscled a 12-9 win before a large Rochester crowd of 1024 fans, to climb back in the series,  now down 3-2 in the series.
It was a stormy night with some lightning.  Montreal picked up their first win in Rochester in three playoff games and their first win in Rochester all season.
John Ferguson was ejected in the first period of the game, which left the game up to Larry Riley to finish coaching.  Montreal did not disappoint.  During the period ending scrum, somebody said something to Fergy, so he grabbed Morley Kells, the Rochester coach.  Then Fergy leaped over the glass.  "Some people were arguing with the refs" stated Fergy.  "So, I told them they shouldn't talk like that.  It was Kells, so I grabbed him by the tie.  Then Finucan started yapping at me over the boards, so I went after him".
Fergy was ejected because they thought Finucan was a fan. He was actually the Assistant General Manager of the Griffins.
Don Crocker got the nod in net that night instead of Ernie Mitchell.  Crocker was a gifted passer who could move the ball up the floor fast.  "We wanted to get up the floor well" said Larry Riley who replaced Ferguson for the remainder of the game.  Crocker stopped 48 shots.  Merv Marshall stopped 42.
 Gord Osinchuk who was always good for a quote stated "we deserved it the last time we were here.  We got in it after Fergy was thrown out and you should have heard us.  Tonight we could have beat Philly.  Osinchuk continues "we've got to them.  Then I heard bleep you Ferguson and I thought it got everything going.  What a beautiful win".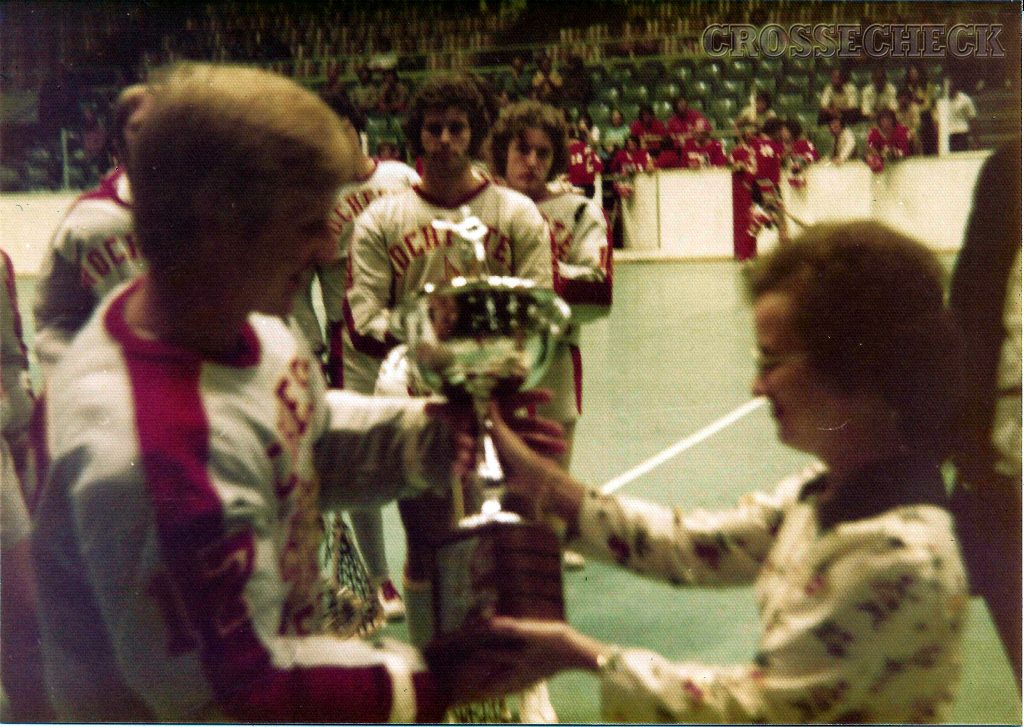 When asked about the situation with Ferguson, Kells stated "I didn't say it to Ferguson, but I surely think different of him now".
Scoring that night for Montreal were Jim Lynch with three, Dave Litzenberger and Sandy Lynch with a pair each.  Singles went to Michel Blanchard, Osinchuk, Dave Tasker, MacKenzie and Serge Loiselle.
Game six is back in Montreal and still a do or die scenario for the Quebecois.  A win will tie it up or a loss will end their season.  Fergy hopes the same intensity will be there in game six. 
10,000 plus at the Montreal forum expect it.  Expectations of which John Ferguson knows well.  With himself being a Montreal Canadian favorite.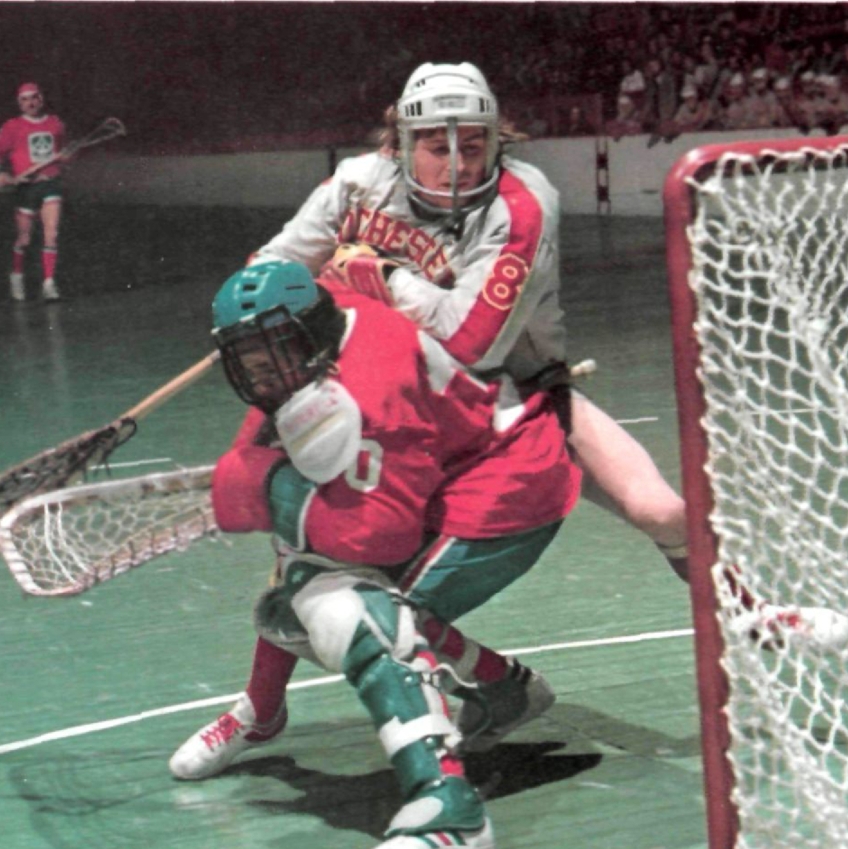 Game six in Montreal drew a record crowd of 10,594 screaming fans.  But it wasn't to be as Rochester humiliated Montreal 18-10 to win the series 4-2.
Montreal started strong with a 5-0 lead by the seven minute mark of the first period.  Then Rochester woke up and never looked back.  By the end of the first, the Griffins had cut the lead to 7-4 and then had it tied by the 54 second mark of the second.  Montreal's wheels were falling off.
Montreal had taken two penalties by the end of the first in which the Griffins capitalized on.  "In the first five minutes we looked like world beaters", explained Dave Litzenberger. "But after the first it looked like we bought tickets to watch".  "You can't win when you only get four shots on goal".  Montreal was out shot 25-4 in the second and 56-33 overall.  Quebecois Rob McCarthy stated "those two penalties hurt us.  It seems they just took the starch out of us".  Captain John Davis agreed but added "we came out like gangbusters, but in the second, we stopped running and they controlled the play".
Apparently, but unconfirmed.  Coach Kells was so happy he immediately bolted for a celebratory beverage.  
Dave Wilfong, who was a standout, stated to a ref who was walking by the Griffins dressing room "thanks a lot ref.  You're my buddy" in a joking manner.  Griffins goaltender Merv Marshall settled in and came up big time, again, to backstop the win and eliminate Montreal in six games.
Montreal started Crocker, but went to Mitchell, then back to Crocker again in net.  It just wasn't Montreal's night.
The season was over, and the Montreal Canadiens were the next occupants in the Forum. 
A successful first season of the new National Lacrosse League was in the books.  It was a fun and exciting summer with plenty of firsts.  An experience that I wouldn't change for the world.  Well, one maybe.  That Montreal had won and were able to play the Peterborough influenced, Philadelphia Wings.