Follows Brother on Path to Stardom
By Rob Tanenbaum Of the Camden Courier Post Sports Staff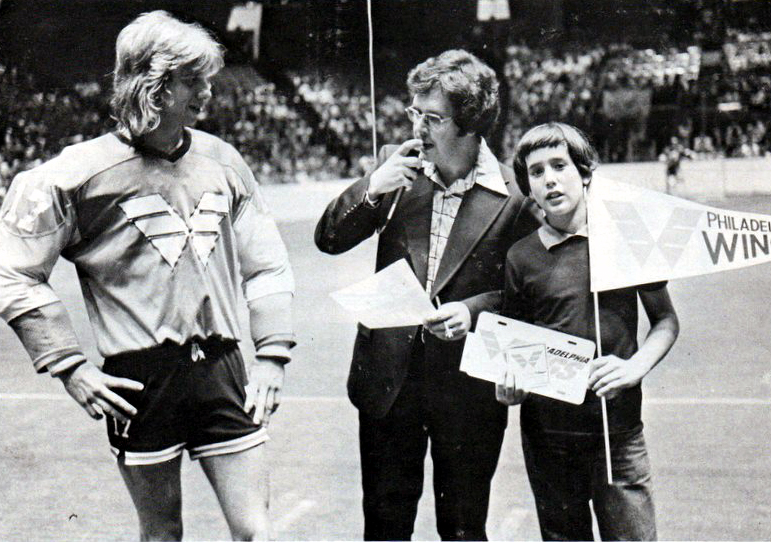 Throw away the book on Terry Lloyd. It's no good. The book can't tell what's inside a guy. The book can't bring the best out in him. Somehow, the Wings have. "Frankly," says Wings' coach Bobby Allan, "we didn't have very good re­ports on Terry. We just decided to take a chance." The book the Wings got on Terry didn't say the nicest things. They cer­tainly weren't as glowing as the words about his older brother Larry, who cur­rently leads the Wings in goal-getting. But Allan and general manager Jack Bionda looked past the fact that Terry sat out much of last season when he couldn't play on the team he wanted to. Instead, they banked on a 40-goal season he had the year before in juniors. "He's the find of the year," Bionda says of his 22nd draft pick. "He's the biggest surprise in the whole league."

The success wasn't overnight, how­ever. Although Terry ranks third on the Wings in goal scoring as the season dwindles down, the surprise didn't show itself until mid-season.
Allan remembers that it almost didn't show itself at all.
"Terry was pretty shy and he didn't have any confidence when we started," Allan recalled. "After our first practice was over he came up to me and asked, 'Should I come back for the next practice?' "
Lloyd more than came back. He started the first exhibition game on the team's fourth line. When Allan began a three-line rotation, Lloyd became an extra.
"But everytime I put him in for spot duty, he did something right," said Allan. "I knew I had to find a spot for him and he worked hard. He had a weakness at checking and he came to me before a practice and asked me to help him. Now he's developing into quite an all-around player."
Maybe the turn-around point for Terry and the Wings this season came when Allan decided to switch around his lines to find some consistency. He organized the five-man shifts geo­graphically so the separated Wings could practice when the team was spread throughout the corners of On­tario.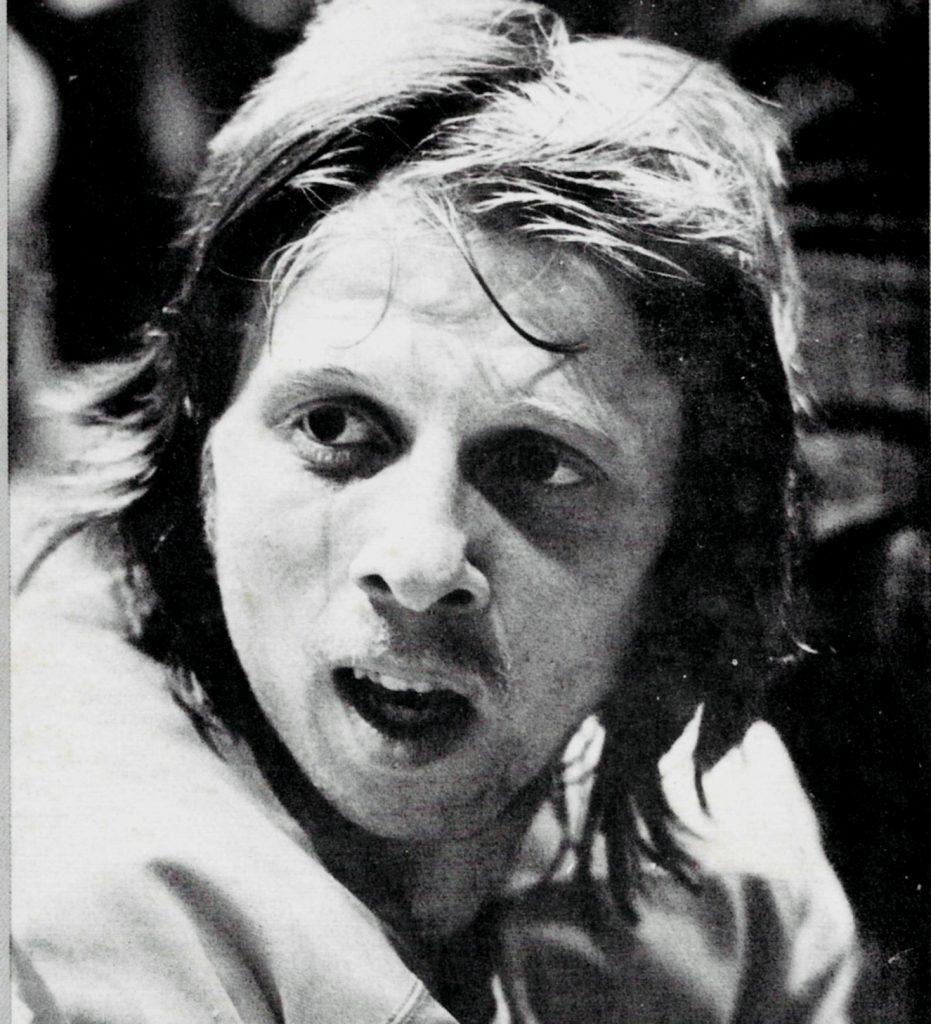 Terry was shifted to the Oshawa Line. He practiced and played with his brother, center Bob Goulding and de­fensemen Joe Krasnaj and Terry Row­land.
I got to play the Oshawa style," Terry admits. "That's half-run and half-­conservative. And with Rowland rush­ing in and knocking over people I was getting more opportunities to score."
Maybe it was just the added oppor­tunities that made Terry Lloyd "the find of the year." And maybe it was just taking advantage of those oppor­tunities that did it.
But, more likely, it was somewhere on one of those long plane rides from Peterborough to Philadelphia that 21- year-old, golden-haired Terry Lloyd found himself by stepping out of the shadow of 26-year-old, red-headed Larry Lloyd.
"I always wanted to be like Larry," he admitted. He followed his brother, five years later, into athletic endeavors in basketball, ice hockey and other sports.
But rarely did they play together. On one occasion, they played for the same independent basketball team in Oshawa that won the city title. Larry (6-4) scored about 20 a game and Terry (6-2) about 15. Yet, they never played organized lacrosse together until this year.
"Now I'm playing against players like John Davis (Montreal) that I just used to dream about," said Terry. But he claims his biggest thrill as a Wing is still on the drawing boards.
"The thing I want to remember most about this year is a championship," Terry says.
So throw away that old book on Terry Lloyd. He's about to write his own.
Eat your heart out, Jim Hinkson.