Written by Steve Holroyd......
Anyone familiar with the great game of box lacrosse knows of the significant contributions of Jim Bishop. Whether as a coach/general manager with the storied Oshawa Green Gaels (winners of seven consecutive Minto Cups from 1963-69) and two professional finalists (Detroit Olympics (1968) and Montreal Quebecois (1975)), as a key figure in three professional leagues (National Lacrosse Association (1968), National Lacrosse League (1972), National Lacrosse League (1974-75)), or as an innovative tactician, literally re-inventing the game, in each case Bishop has truly earned his reputation as the father of modern box lacrosse.
Mr. Bishop was a key part of the sport since the formation of the Green Gaels in 1946, and remaining a huge part of the game for nearly 50 years. Along the way, he amassed quite a collection of news clippings, photos, and memorabilia—all documenting the sport he was changing and growing along the way.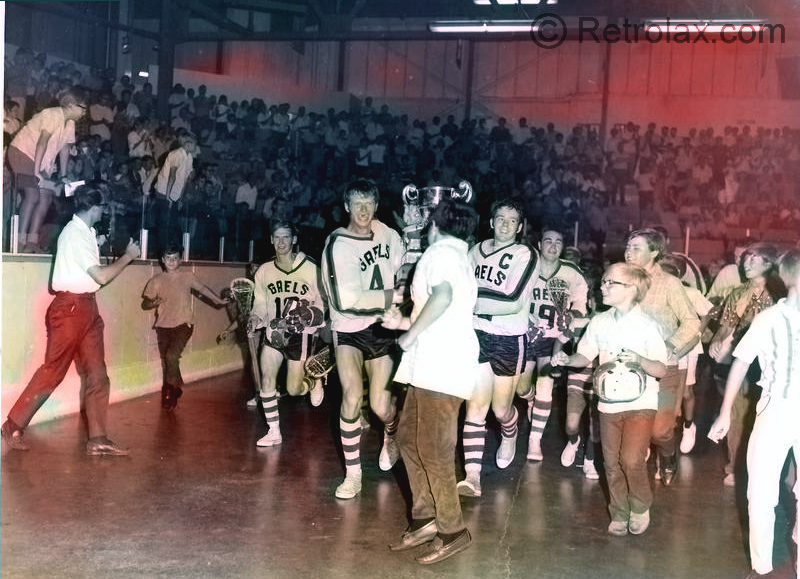 Several years ago, Jim gave his archives to one of his most storied protégées—legendary attackman Larry Lloyd, a star with the Olympics and Philadelphia Wings. Now, Lloyd has graciously donated the Bishop Archives to RetroLax Lacrosse.

"We are incredibly honored that Larry Lloyd has entrusted us with this important historical archive," said RetroLax President and CEO Dave Coleman. "From the start, we have wanted to preserve and honor the memories of all the great athletes and teams that have made lacrosse what it is today. Mr. Bishop's collection provides an important resource for fans and historians alike, and we look forward to making those materials available through the site in the near future."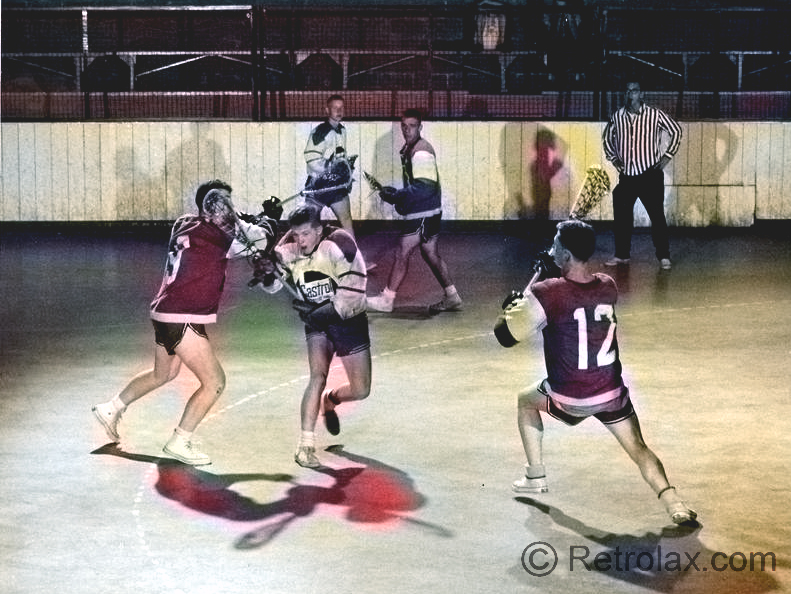 "The primary resources in this collection are incredible," added RetroLax Vice President Steve Holroyd. "Mr. Bishop saved newspaper clippings and photos from throughout his career, going all the way back to the Green Gaels debut. As a historian, I can say that this archive is going to provide an incredible resource for those wanting to document this great game."

Among the highlights of the collection—a detailed scrapbook documenting the rise of the Green Gaels; rare photographs from the National Lacrosse Association, and programs and scoring sheets from various Minto Cup finals.

Also included are some items from Larry Lloyd's personal collection—primarily items from his two years as an all-star with the original Philadelphia Wings in the mid-1970s.
"We want to go through these items carefully," said Coleman. "Hopefully, fans of the site will be patient with us as we work to make these items available."