By JOHN DELL, Philadelphia Inquirer; September 27th, 1974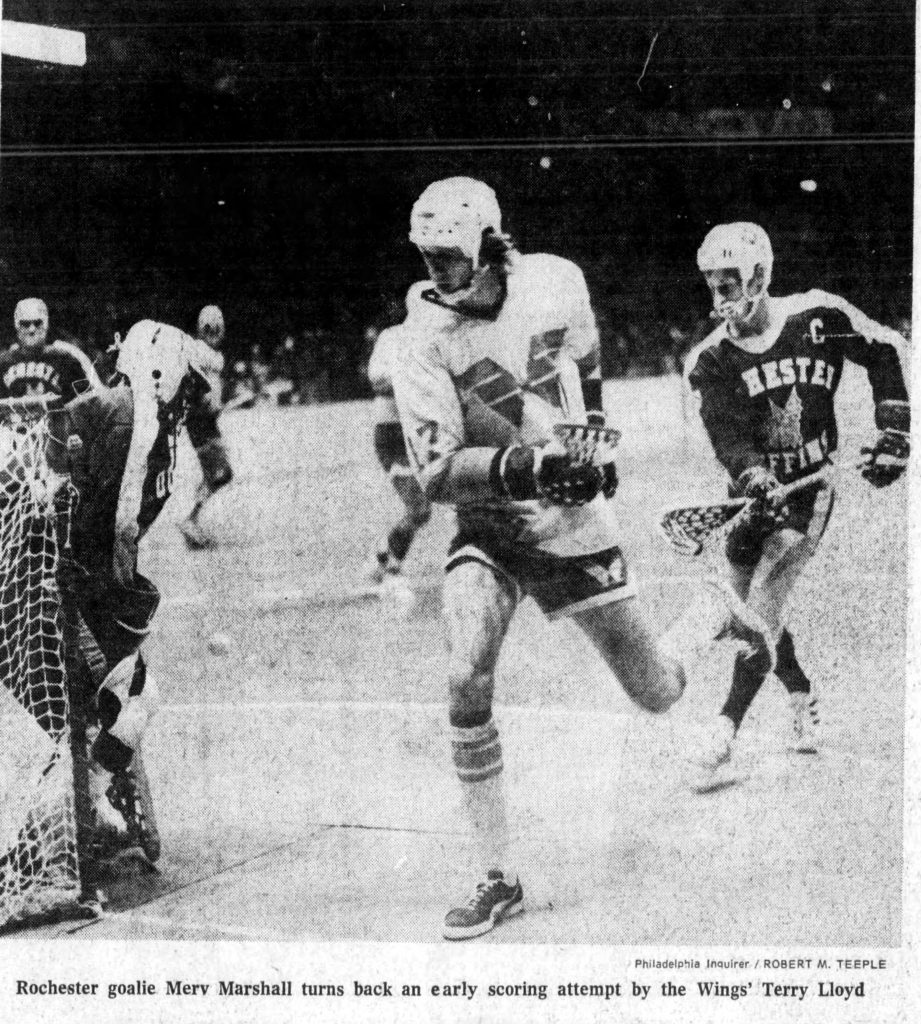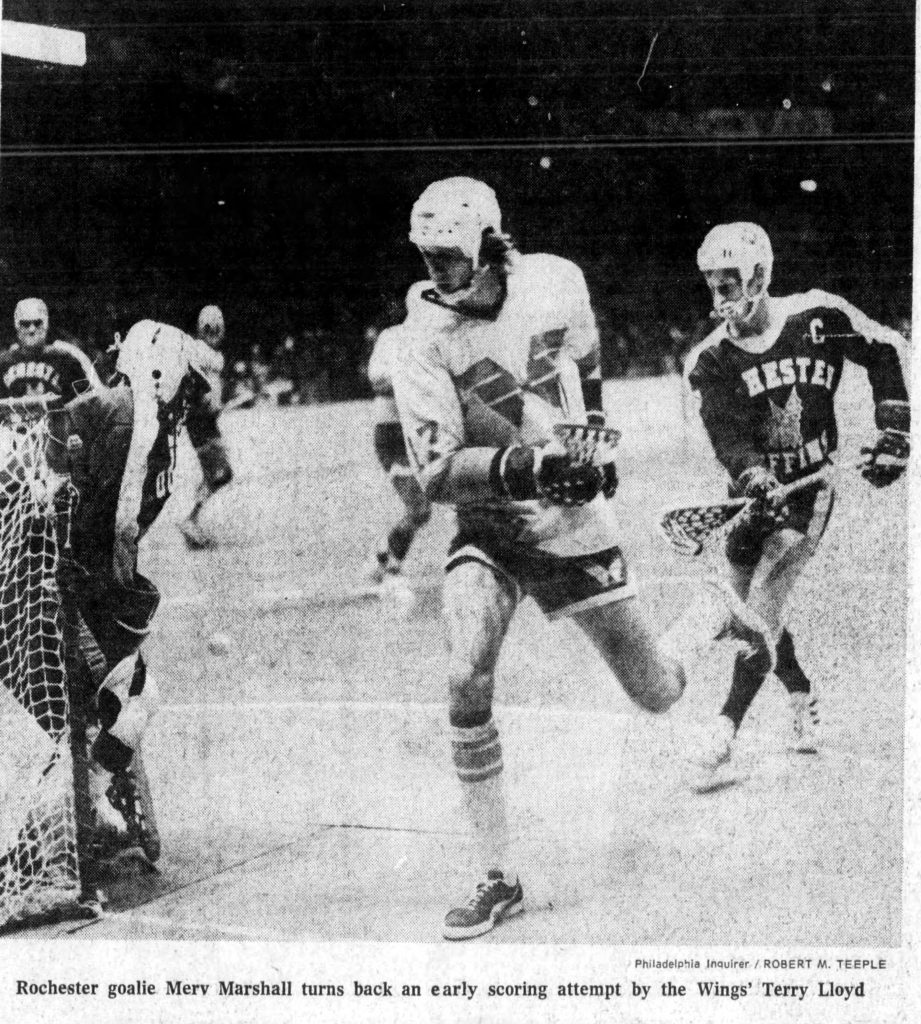 In the realm of Morley Kells' weights and measures, less equals more. Put lighter weights on your end of the balance beam and the scale will tip your way, he rea­sons.
After his Rochester Grif­fins ran the Wings into a 13-9 defeat Thursday night before a disappointed 10,171 at the Spectrum he decided that it was a lightweight's victory.
"The Wings are more tired than we are," the Griffins' coach decided. "That's be­cause they're bigger and they're tired from chasing us up and down the floor."
His lightfooted road runners put in seven fast-break goals, each worth its weight in oil leases, because they enabled the Griffs to race into a 3-2 lead in the best-of-seven series for the National Lacrosse League's first championship.
Trailing for tthe third time in the series, the Wings will try to get their broad backs away from the wall Saturday night at Rochester. If they survive there the ownership of the Nations Trophy will be decided Tuesday night at the Spectrum.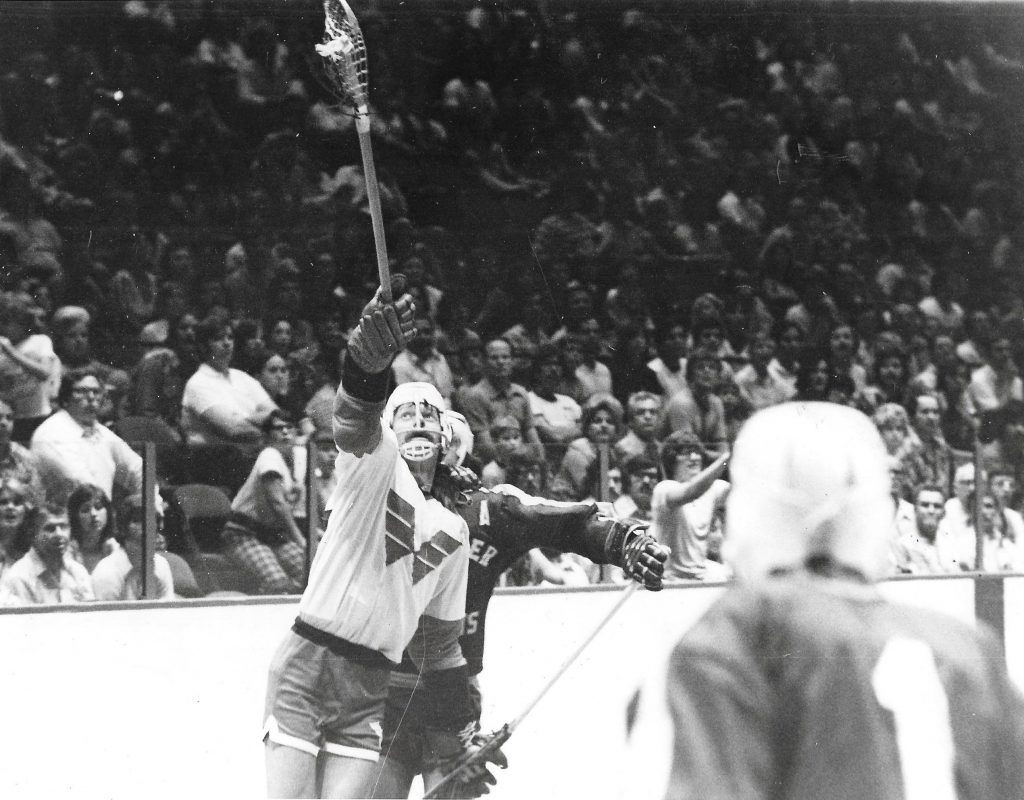 "I was really, really em­barrassed," Larry Lloyd said after leading the Wings* los­ing attract with two goals. "We owe these fans so much and if we'd happen to lose in Rochester we'd never get a chance to redeem our­selves to them. "It's funny. The fans tend to add to our pressures. They're for us so much— which is great—that we some­times try so hard for them that we louse up."
"A team can't get what I call over-up," Kells said. "It can't want to do things so badly that you can't get them done. We were over-up Tues­day night (when the Wings won, 11-10, at Rochester). It can happen to a team."
Whatever happened to the Wings it started happening quickly. Bryan Wilson got two Rochester goals in the first 1: 25 and the Wings never real­ly got back into the game. Lloyd's first goal, on a pretty scoop and long run to shoot­ing range, made it 2-lf but that was the only Philadel­phia point of the first period.
After 28:10 of the game had worn away the Wings had two goals. They didn't get a third until 32:22 had passed and Rochester was sitting on a 9-3 lead.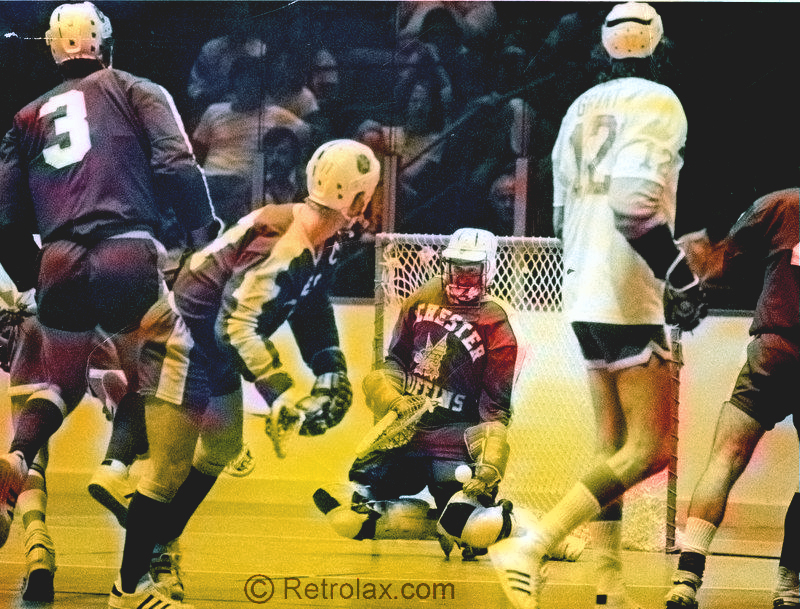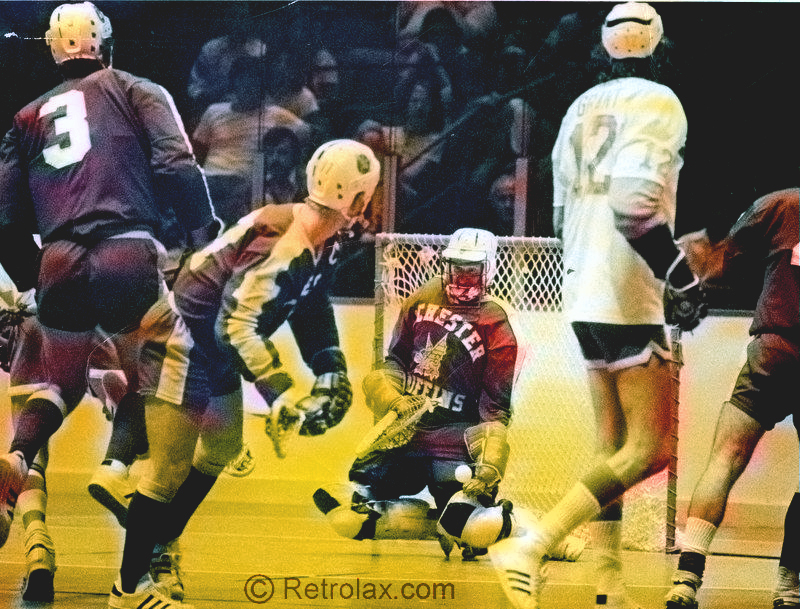 On a night when Wilson, Dave Wilfong and Kevin Par­sons scored two goals apiece in a balanced Griffins* attack, the Wings fell behind by 12-4 before scoring five straight goals, bringing the spread down to 12-9 at 11:46 of the last period. But it was a failing try at catchup.
The Griffins, who ran like quarter horses through the first two periods, played a more time-consuming, deliber­ate game for most of the first half of the last period.
All this time the Wings were running around bumping into people and fumbling each others passes. Wayne Platt had a good view of the Wings' offensive ineffectivness from his vantage point in goal, where he stood nobly against the Griffs'avalanche on a 27 save night.
"Whatever happened wasn't Wayne's fault," Wings' Coach Bobby Allan was quick to point out.
"Number one," Platt began counting the Wings' troubles, "we didn't take the fast break away and on offense one guy had the ball and everybody else was bunching up in the middle."
The inability to run patterns —which was compounded by the Wings' erratic passing under pressure — was what bugged Allan. "We had too many guys try­ing to do things individually," the coach said. "Rochester played a super-good game," Allan added, "and we played a super-poor game'."
NOTES: Rochester Griffins' Coach Morley Kells attempted to stop the telecast of the sixth National Lacrosse League playoff game Saturday night but was overruled by team owners.
The Wings will meet the Griffins at 8 P. M. at War Memorial Arena, Ro­chester.
"No TV permitted for Sat­urday game" was the full text of the telegram Kells sent Wings' president Ed Tepper on Thursday. Four hours later, after an ex­change of phone calls, Tep­per got a second telegram from the Griffins' top man­agement men, Tad and Tom Potter, telling him to disre­gard the wire from Kells, who contended times-out for TV commercials were dis­rupting his team.
"We consider this (TV broadcasts) a necessary and important use of public expo­sure for the benefit of the en­tire National Lacrosse League," the Potters' mes­sage said.
The telecast will be carried by Ch. 29.