by Lloyd McLachlan, The Windsor Star: January 7th, 1989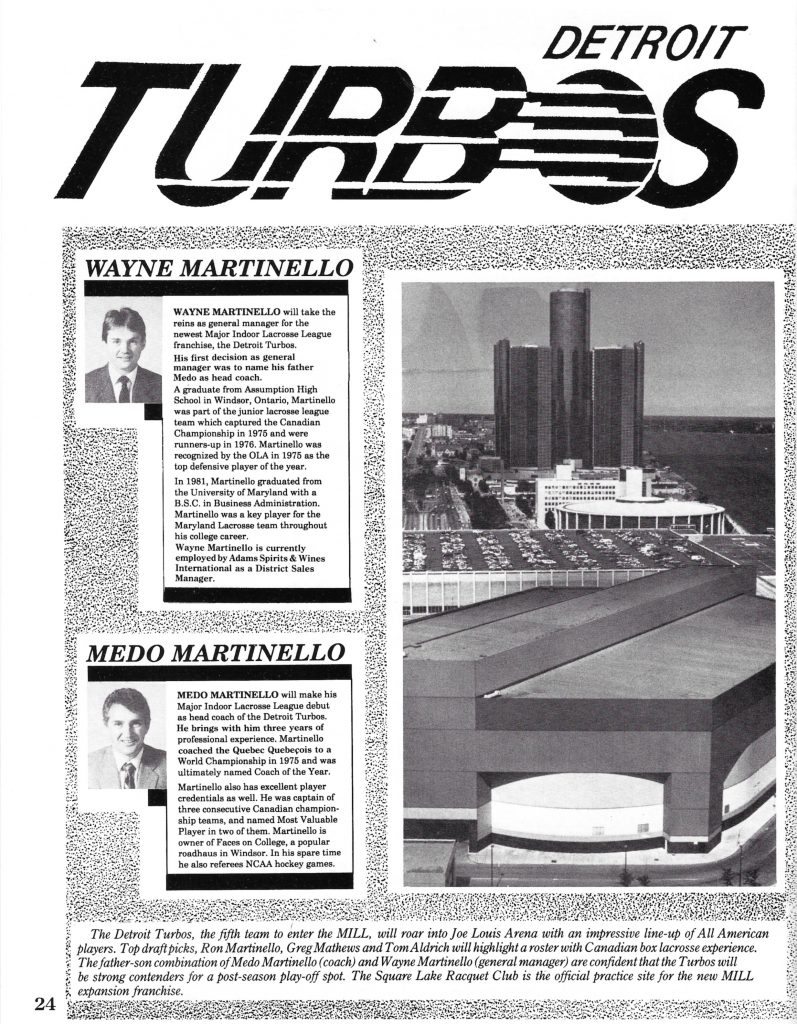 Medo Martinello is eager to stick it to any­body who doesn't think professional lacrosse belongs in Detroit. No offence on Medo's part, mind you. It's just that he's never been the kind to wilt in a de­bate. Politics and religion, those two staples of conversation, often take a back seat in the home of Windsor's first family of lacrosse.
Who knows' An exchange at Martinello's coffee table might just focus on whether the game really is safer with aluminum-shafted sticks than the standard hickory models of the good old days.
The sport was a passion for Martinello almost from the day he picked up a stick more than three decades ago as a youngster growing up on Aylmer Avenue in the city's core. "ft's a hard thing to explain," he says. "It becomes a part of you. I know it helped keep me out of trouble as a youngster"
It has brought other rewards. Perhaps most significantly, it became a conduit for his three sons to scholarships at U.S. schools. Martinello has always worked hard to pul something back into the game. It's the main reason he'll be behind the bench of the Detroit Turbos tonight at Joe Louis Arena when the club makes its debut in the Major Indoor La­crosse League.
TEAM MEMBERS, including several from Windsor, will brandish the lighter aluminum sticks with nylon nets, all the rage tn the sport in recent years. The head coach prides himself on being open-minded. He accepts change, although a hint of attachment to the old-fashioned man­ages to creep into his voice. "There was a feeling that the hitting was too devastating with the wood sticks, although a lot of us who grew up with them would dispute that," he says.
TALKING HICKORY lacrosse sticks with Martinello is like a conversation with Moses on his collection of staffs. In his playing days, Martinello made regular pilgrimages to the Six Nations reserve near Brantford where some of the best hickory mod­els were turned out by expert native craftsmen.
No plant. No production line.
"They did the work in garages," he says. The sticks were handmade, obviously. Marti­nello still marvels at the level of expertise. How, depending on who had placed an order, a model would be made to precise specifications.
"I'd play catch with a guy outside for few minutes. He'd have me throw a ball against a wall and watch how I caught it. Then he'd go to work on a stick he knew would fit my partic­ularstyle."
One custom-made slick was used only briefly by Martinello until it found a resting place of honor in the trophy room of his Curry Avenue home. A family lacrosse heirloom.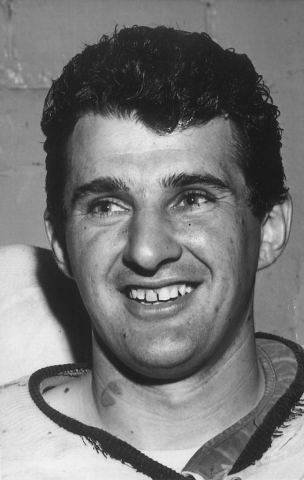 "About 20 years ago, the house went in a fire and that was bad," he says. "The stick went too. That was worse." Martinello was a heavy hitter in his day. A player's stick is a key element of the game's physical side. As a coach, his respect for the newer models is grudging.
"In a crosscheck drill I used, I'd grab a wood­en stick out of somebody's hands to demon­strate what I was talking about. "Some guys wouldn't give me their sticks. They might have just spent three months breaking a new one in and they'd be afraid I'd crack it. We went to axe handles for the drill."
In the MILL, the crosscheck is a virtual dino­saur. The aluminum sticks bend in the players' hands.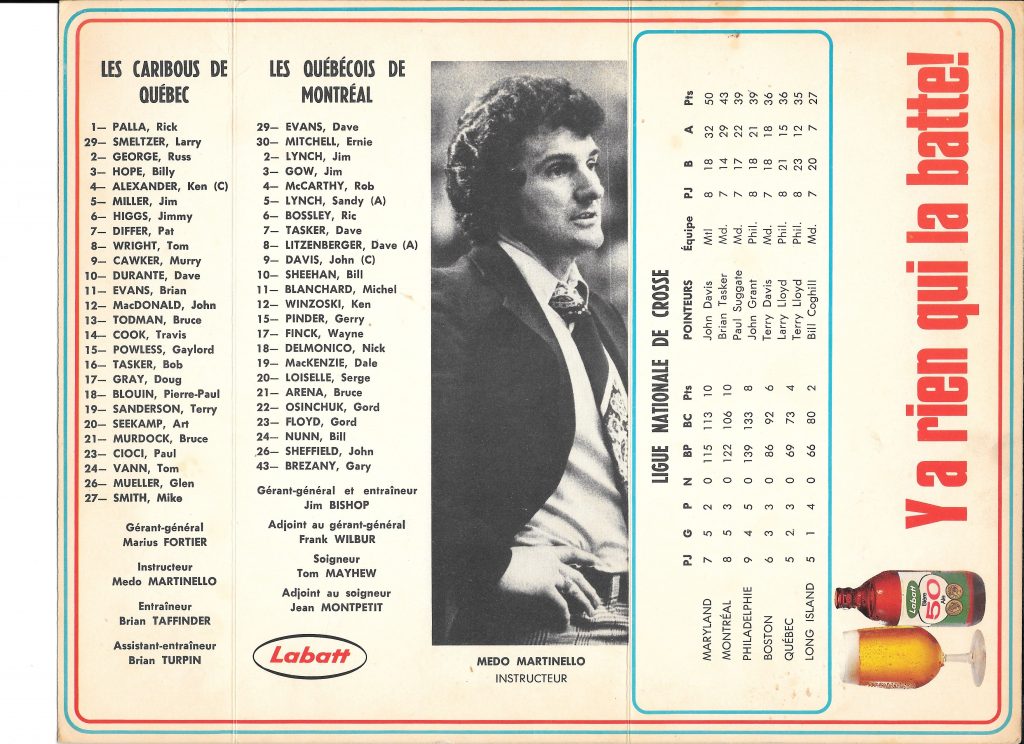 MARTINELLO IS no neophyte when it comes to pro lacrosse. He's also familiar with skepticism over whether it can succeed in the long term.
In 1974, he took over a team in Syracuse in the National Lacrosse League. A year later, coaching in Quebec City, he won a champi­onship. The glory didn't last. The league folded. Tes­timony to his belief that a market still exists for the pro game is his willingness to help lhe Turbos gain a foothold.
"The league has tried to take the better aspects of college field lacrosse and Canadian box lacrosse and mould them into one.
"ITS AN entertaining game. There'll be more contact. One element from the field game is that players within five yards of a loose ball will be able to hit each other from the front or side.
"I think Detroit is ready for something like this. There are a lot of sports fans who can't get tickets for hockey or basketball, fans who are looking for a team to get acquainted with. "Once they see us play, my feeling is they'll come to us."
If only Martinello. who operates a restaurant and pizzeria, could concoct a recipe for the special brand of enthusiasm he exhibits.
Success in the pro sports market for the game he loves would be a certainty.