by Cesar Alsop, The News Journal; March 21st, 1974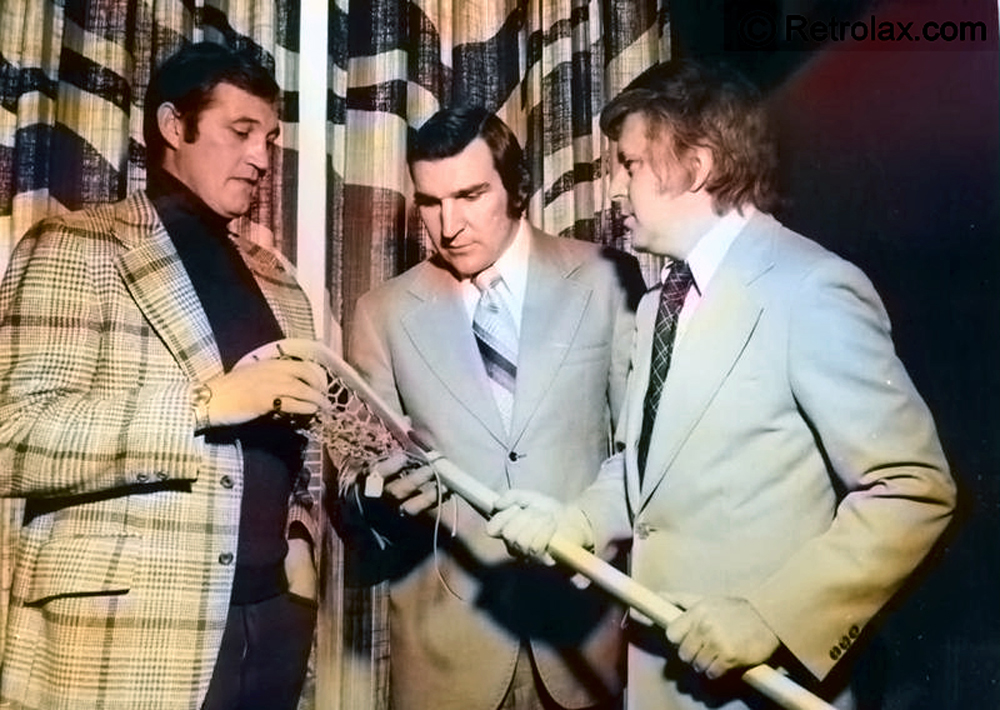 Barry Ashbee (left), with John Ferguson of Montreal (center) and Ed Tepper (right)
The American Indians originally brought us lacrosse. Centuries later, after football, base­ball and basketball has had its shares of ups and downs, lacrosse still survives — and now at last as a prospective professional sport.
The latest version will be brought to this area by the Philadelphia Wings of the National La­crosse League. The whole thing is still in its infant stages, but it appears as if growth will occur rapidly.
The Spectrum will be the Wings' home, but players? A draft by the six team league — the other teams are Baltimore-Washington, Toron­to, Montreal, Rochester and Syracuse — will be held Monday in Montreal. Until today, the team didn't even have a coach. Bobby Allan was finally named to the post.
Even so, according to the team's co-owner and chairman of the board Ed Tepper, close to 1,000 season tickets have been sold. And that's without any real promotion, or without one or two parties buying them all.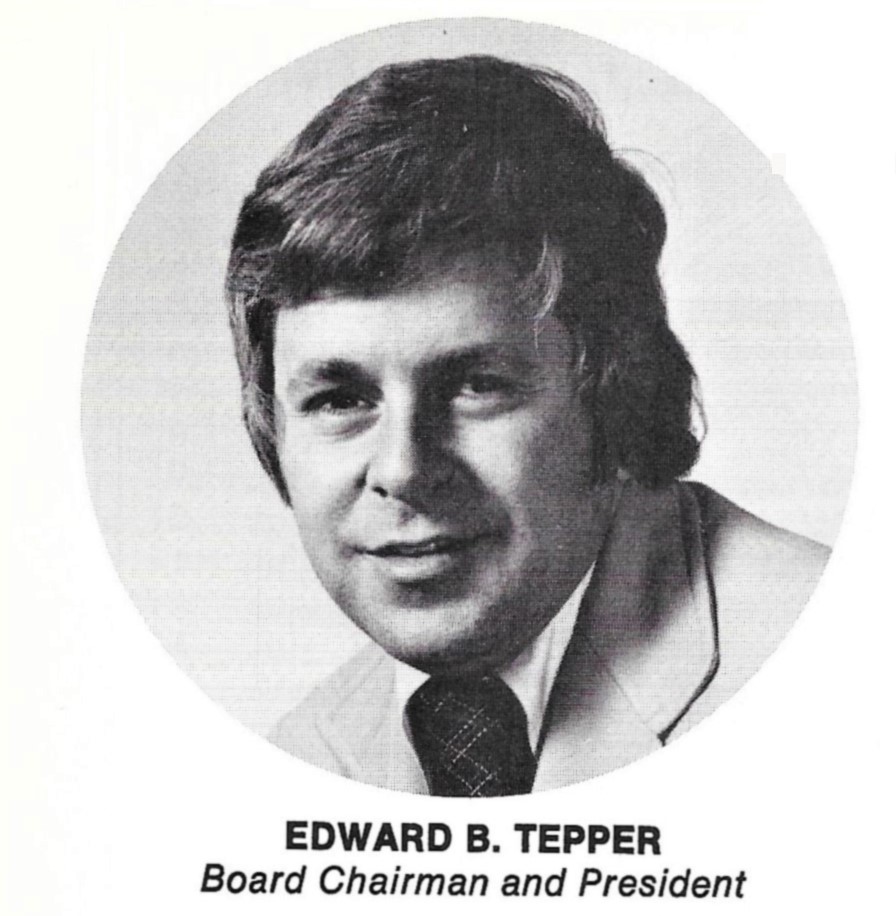 "I'm more than pleasantly surprised at this point," said Tepper. "At this point we don't even have a team, but as of Monday we will. I've felt all along that a pro lacrosse team would do well in Philadelphia. And the tremen­dous interest shown in our short existence indicates that this sport is going to be a winner in our town."
The game has all the elements necessary for an interesting athletic contest—speed, scoring and strife. It's an open-field sport that offers more hitting or checking to use the official term, than Muhammed Ali does.
Tapes can sometimes be seen during tv timeouts of the Flyers' games. And at the Spec­trum, there is a table set-up with bumper stickers, brochures and a closed circuit produc­tion of lacrosse action, which usually has to turn away the crowds.
Tepper doesn't expect to be turning away people during the 20 home appearances which begin May 19 against Montreal, but He hopes to turn them on. The schedule runs into an early problem with the unexpected three-week booking of the Ring­ling Brothers circus, but there'll be a flood of games during July (six) and August (seven) before the playoffs in September.
"Several attempts to promote the sport on a professional fashion were made in Canada," said Tepper, "but they never succeeded. Still, lacrosse ranks behind hockey up there."
Here, lacrosse will be in the midst of baseball and the newly-formed World Football League's seasons, besides the training season of the Na­tional Football League. Still Tepper believes it will prevail.
"We're going to get top notch players who'll provide top notch competition. Every legit la­crosse player is supposed to be registered for the draft. We'll have the one in Canada for Canadians, then one for Americans," Tepper said. Besides calls for tickets, there've been a barrel of messages from prospective players. A local tryout will even take place.
"We're going to buy a package of radio and television spots," said Tepper. "We'll use direct mail and newspaper ads, all similar to what the Flyers used back in 1967."
Sig Ettinger of Bag and Baggage said he brought 48 season tickets and added that he foresees great possibilities.
"I've sold two pairs already," Sig said, "and I've talked to people at Flyers' games, who say they'll buy season tickets. It looks like we've got another sport."
Seemingly, some get bored with the influx of never-ending sports organizations. But people are always looking for something different to do. another sport to learn, another team to fol­low.
And the $3-5 price range is not a bad price — even if lacrosse brings Philadelphia another loser. Tepper, however, promises good times and a lot of action.
Attack!