By DAVE CARTER
of The Gazette
Bruce Arena approached Les Quebecois coach and general manager Jim Bishop a few hours before the Montreal team was to play the Arrows in Maryland.
"Do you mind," he asked Bishop, "if I go to the university to watch the game?"
Bishop said yes and later, after the Quebecois' pre-game meal, Arena and his teammates headed to the University of Maryland to watch Maryland's quarter-final playoff against Hofstra University of New York.
Arena has no special allegiance to either school, it's just that the two university teams play field lacrosse and not box lacrosse as the Quebecois. And it was on a field that Arena, from Brooklyn, N.Y., learned to play.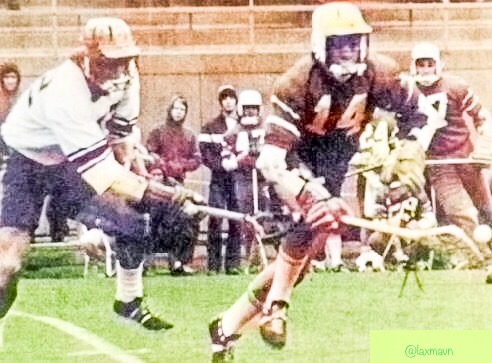 "I had seen only one boxla game before coming to Montreal," says the 23-year old Arena.
MADE DECISION
That game—played in Syracuse—convinced him he could play box lacrosse, but he still had a decision to make. Would he play box lacrosse or would be teach junior high school in New York?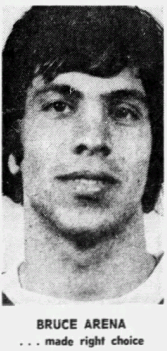 (CrosseCheck ed. note: Bruce had more experience with box than he let on, having played with the U.S. team in the 1973 "Summer Series" that indirectly led to the formation of the NLL, as well as having spent part of 1974 on the NLL Syracuse Stingers' taxi squad)
"I didn't want to make the wrong decision and regret it five years later," said Arena, adding that job security didn't figure in his decision.
And so he came to Montreal where, after playing only sparingly at the start of the season, he earned himself a regular spot on a line.
"My stickwork's getting better and better," said Arena. "I'm also getting a lot of help form Kenny (Winzoski). We go over my play after every game."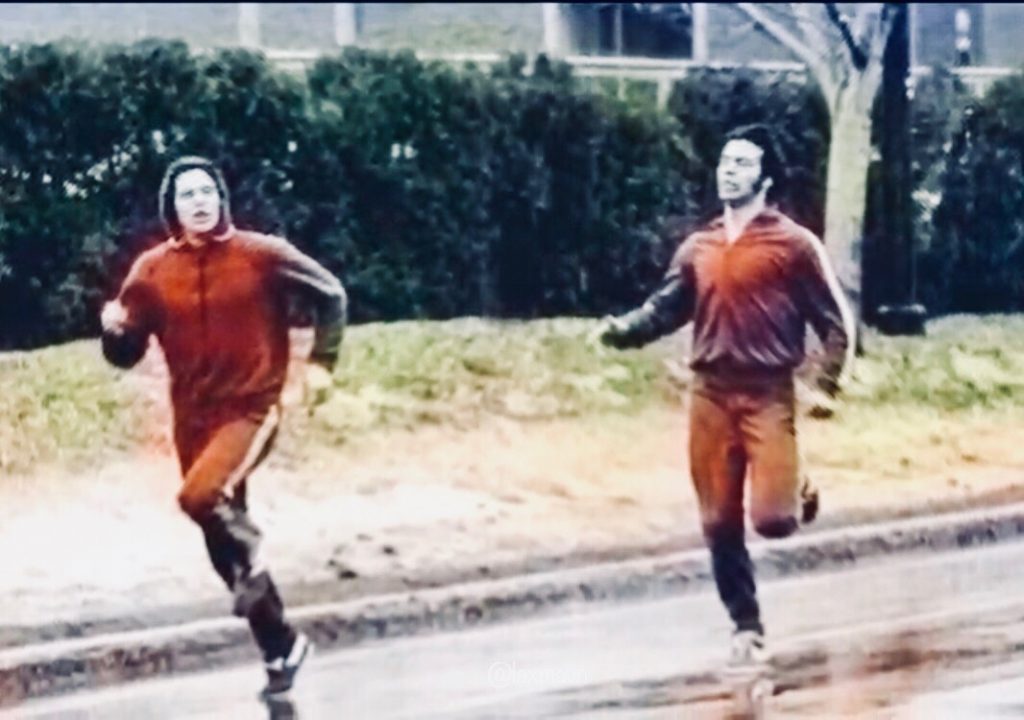 And the results have been obvious. In his last two games Arena has scored three goals—a total he'll be out to add to tonight when Les Quebecois take on Les Caribous de Quebec at the Forum.
PREFERS BOXLA
Arena says he now prefers box lacrosse to field lacrosse while at the same time admitting he had trouble adapting to the style played in the National Lacrosse League. Today, he says, "Americans can't handle the stick as well as the players here do but that comes with experience. Another thing, Bishop has patience with Americans." John Sheffield is the other U.S. born player on Les Quebecois.
Arena says there's a big difference between box and field lacrosse. "You have [no] 30-second clock in field lacrosse so you have lots of time to concentrate on patterns. Another thing, defencemen aren't permitted to go over centre unless one of the attackers or midfielders comes back. I was a midfielder so I could go anywhere."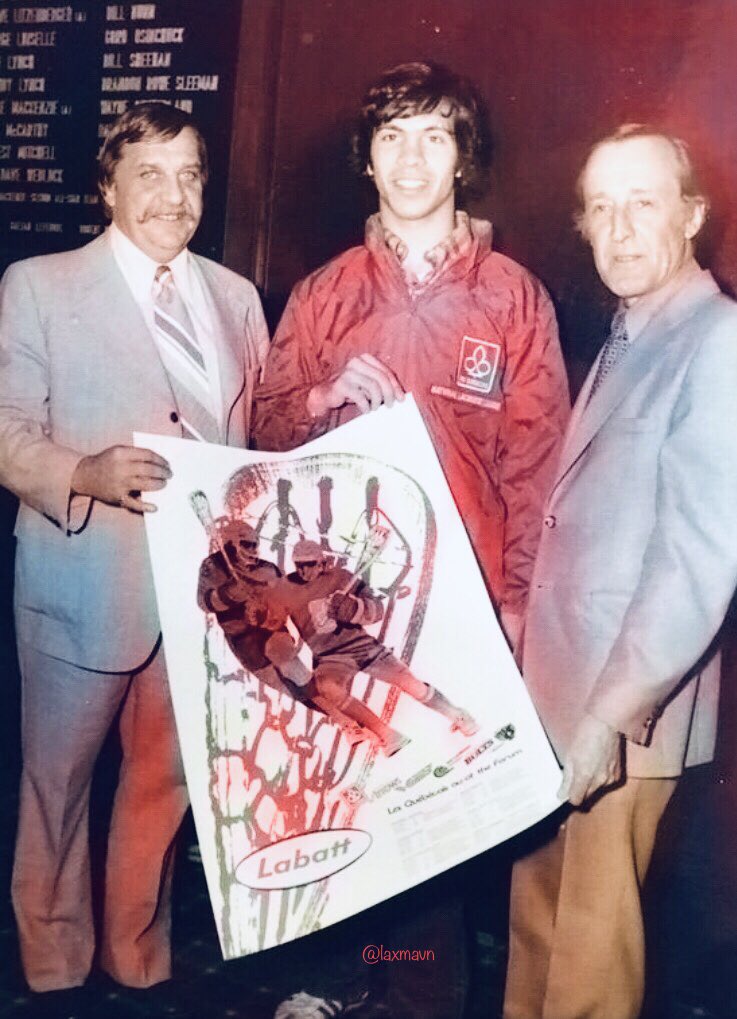 Arena learned lacrosse from his brothers Paul and Mike and began playing competitively in Grade nine. Later, he competed at Nassau Community Jr. College for two years and at Cornell where he obtained a Bachelor of Science degree.
BEAT THEM ALL
A highlight of his young career came last year when he represented his country in the world championships (in Australia) which they won. "Only three countries competed—England, Canada and the United States and we beat both of them," Arena said. The U.S. team prepared for the championships going on a world exhibition tour.
As for tonight's game, Les Caribous will be looking for their first victory at the Forum after losing 18-10 and 15-9 in previous games here. But Les Caribous bounced back at home, winning 13-12 and 16-10.
(Montreal Gazette, May 23, 1975)
(CrosseCheck ed. note: when the NLL folded before the 1976 season, Arena decided to turn to his other sport—soccer—and signed with the Tacoma Tides of the American Soccer League as goalkeeper, in which position he had previously been capped for the U.S. national team. It was in Tacoma that he started his soccer coaching career, which peaked with his guiding the U.S. National Team to a quarterfinals appearance in the 2002 FIFA World Cup.)