Team faces tough 2-game weekend
By SAL MAIORANA STAFF WRITER, Democrat and Chronicle; January 24th, 1997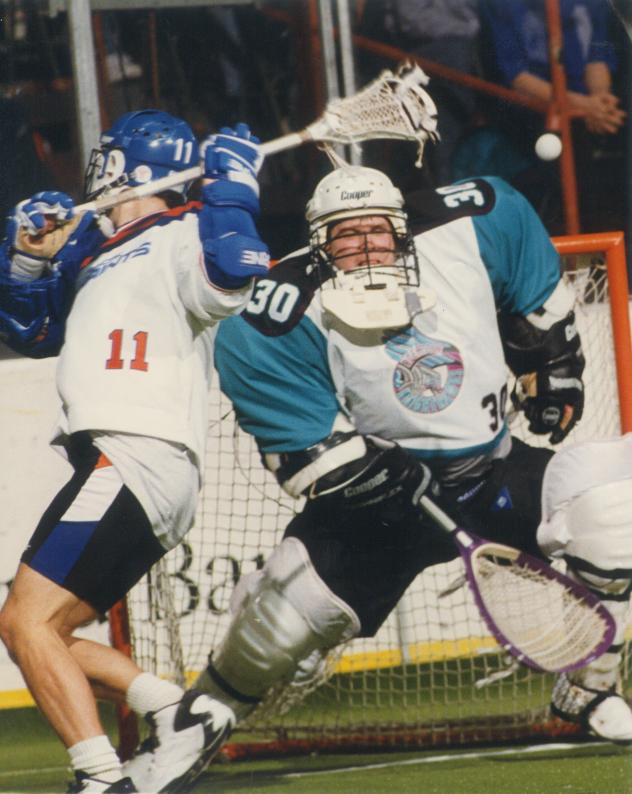 At the conclusion of practice Wednesday night, Rochester Knighthawks coach Barry Powless gathered his team together for a little "heart-to-heart" chat.
He really didn't have to.
"He sort of read us the riot act," said goalie Steve Dietrich, but Barry shouldn't have to say anything. You know in your heart what you have to do. It's time for everyone to look in the mirror and either put up or shut up."
Just as they did in their first two years of existence, the Knighthawks have dug themselves a hole early in the Major Indoor Lacrosse League season.
By losing back-to-back games to the New York Saints, Rochester has dropped to 1-2, and starting tonight, faces a demanding two-games-in- two-nights stretch that could make or break its season. The Knighthawks host the nemesis Boston Blazers (1-2) at the far-from-soldout War Memorial, then have to fly to Baltimore to play the Thunder (0-2) tomorrow night.
A split would leave the Knighthawks with a 2-3 record with three games against perennial pow­erhouses Buffalo and Philadelphia, plus a return date with the Blazers in Boston, on the horizon.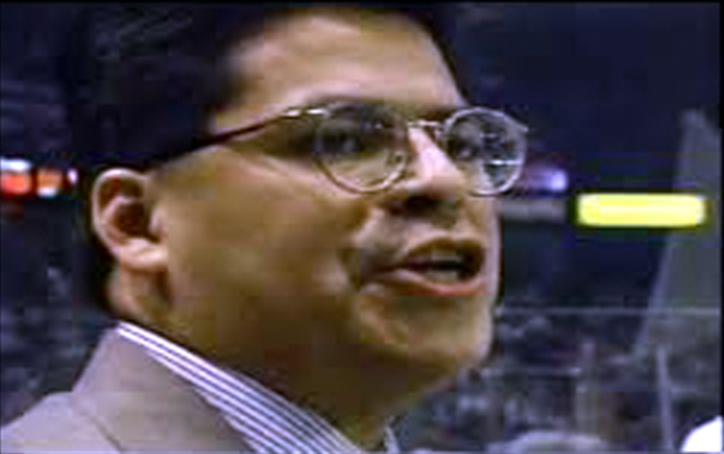 A split would leave the Knighthawks with a 2-3 record with three games against perennial pow­erhouses Buffalo and Philadelphia, plus a return date with the Blazers in Boston, on the horizon.
With an all-time record of 6-8 against those three teams (includ­ing 2-6 vs. Philadelphia and Boston), making the playoffs would take a Herculean effort, especially with New York holding a tiebreaker advantage over Rochester due to its head-to-head season sweep.
So while Powless stressed to his players that they must take it "one game at a time," this weekend, there is no question the Knighthawks need to be thinking that anything less than two wins will be unsatis­factory. "The urgency is definitely there as far as what we need to do to get back on track," said Powless. "They have to toe the line and start realiz­ing their potential. I'm confident that we'll be ready for these two games."
This will be the first time in fran­chise history the Knighthawks have had to play on back-to-back nights, but Powless pointed out that most of his players are used to playing this type of schedule during the summer in Canada and should not be affected. And besides, as Dietrich pointed out, "I'll tell you right now, that's the least of our concerns."
Dietrich was speaking not only of the two-game losing streak the Knighthawks are on, but the fact that the Blazers have given Rochester fits in the team's brief his­tory.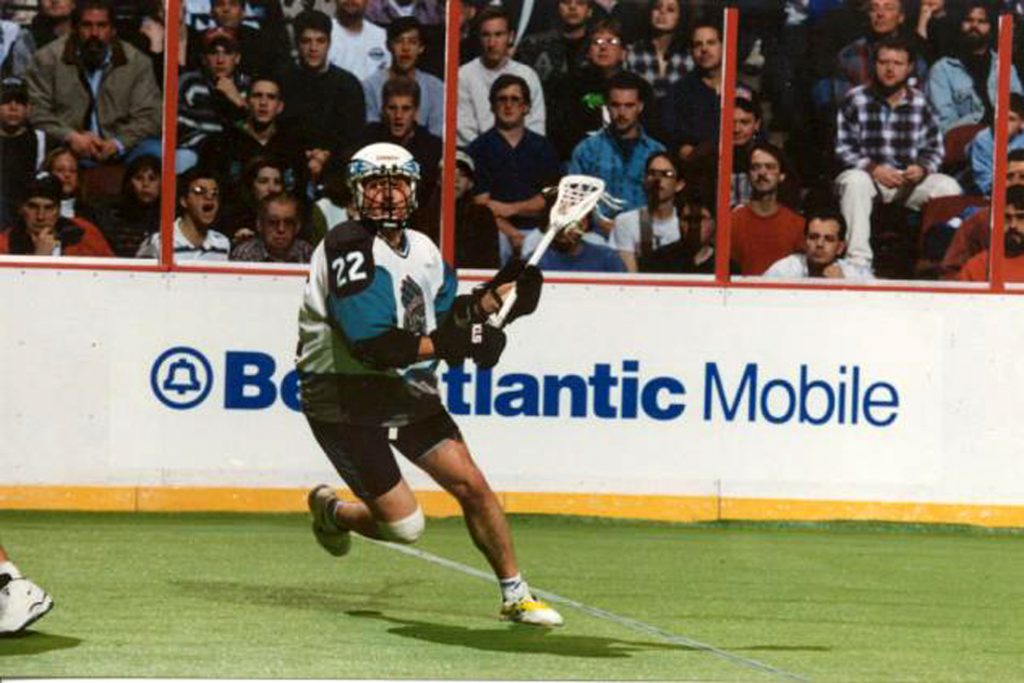 Rochester has not beaten Boston in three regular-season games, and the Knighthawks' only victory over the Blazers was a 10-8 playoff tri­umph at the War Memorial in 1995.
"Boston has rubbed it in our faces," Dietrich said. "If you can't come prepared to play this game, you shouldn't come to the game."
The Blazers are probably the most physical team in the league, and that has been one of the keys to their success against Rochester.
Coach Ron Fraser likes to match up lines, and he tries to get his best defenders (Paul Talmo, Rodney Tapp, Dave Donovan, Tbm Donnellan and Todd Francis) on the field whenever the opposition gains pos­session.
With Paul Gait and Duane Ja­cobs playing on separate lines in previous games against Boston, Fraser has been able to double-team them whenever they've been on the field. Tb counter that strategy, Pow­less will play Gait, Jacobs and Chris Driscoll — his three highest scorers — on the same line tonight, hoping to limit the double teams.
"In the last few games with Boston, they've keyed on Jacobs and Gait, so with both of them on the floor, and with Driscoll on the other side, I think they'll have a tough time containing all three of them," said Powless.
"We're going to give Gaiter some help offensively. Rather than blow­ing through two or three guys to get a shot off, when he draws that dou­ble, he has Driscoll on one side and Jacobs on the other. And Gaiter can throw a hell of a screen for the other two.
"We're putting a lot of our mar­bles on that one line, but we did that in the latter half of the New York game, so it's not like they're uncom­fortable with it." In that game, a 13-12 loss last week, Rochester outscored the Saints 11-3 in the second half, after falling behind 10-1 at halftime.
"We proved on Saturday (in the second half) when we play well and play together, we're as good as any­one in this league," Dietrich said. "But we can't win with four guys performing, we all have to come to play.
"Every team in this league is so close this year, you have to give your all, and we only seem to play as hard as we have to. We have to stop be­lieving the preseason hype that we're the team to beat."