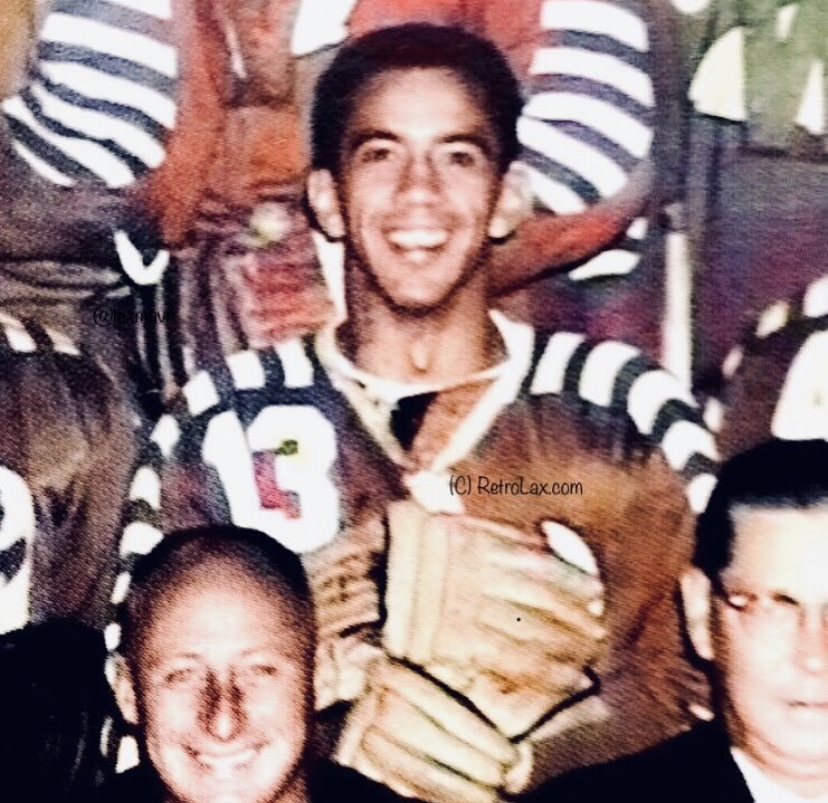 by Merv Peters
Almost five years ago today a lanky colored youth was signed by Branch Rickey, then general manager of Brooklyn Dodgers, establishing a precedent in major league baseball history.
The story of Jackie Robinson is a familiar one.
Five years from today, the same thing may be said about Ivan Stewart, the lithe colored youngster signed by New Westminster Commandos of the Inter City Lacrosse League.
Signing of the 17-year old Negro started old-timers searching their memories. They all came to the same conclusion: Stewart will be the first of his race to play senior lacrosse in Canada.
***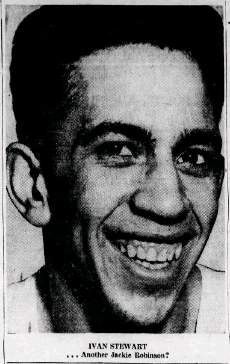 He's a lean kid, and like Robinson, an all-around athlete.
Stewart has been playing minor lacrosse for five years in and around the Royal City. He plays hockey, baseball, soccer, basketball, and dabbles in track and field.
"He runs like greased lightning," enthused coach Blackie Black. "And he can stickhandle with the best of them and shoot with either hand. He's a great prospect."
Last season Stewart played juvenile with Newton. The Royal City lacked a junior team and he wasn't convinced he was ready for senior although Adanacs tried to sign him two years ago.
The Port Mann lad worked out with Commandos last night at the Royal City YMCA. But he was only one of reasons why trainer Paddy O'Hunter (he's Irish) was dancing a jig.
The second was obvious. It was St. Patrick's Day, a time when no Irishman needs an excuse to dance. The third was coach Black's announcement that he has his team all lined up, and most of them signed.
***
Blackie was even talking about the league championship and a trip east for the Mann Cup playoffs. And at this time of year that's a lot of talking for one man.
***
But nobody could blame him after glancing at his list. Other league coaches are invited to read it and weep. And here it is:
Goal—Gordy Pogue, Harry Preston or Vic Grover. The others are: Ralph Douglas, Art Pruden, Ron Jerome, Alf Wood, Bert Houston, Ivan Stewart, Bill Jobh, Jake Proctor, Louie Landis, Ted Mosdell, Johnny McKay, Bob Raffle, Bobby Brenner, Jake Trotzuk, Bud Harradine, Ernie Bradford, Hugh Cruikshank, Bob Anderson, Ira Chidlow, Harrison Smith, Mike Munro, Bob Doyle and Bob Lameroux.
"How do ya like that?" asked Blackie.
(Vancouver Sun, March 18, 1952)