Editor's note: Pat Differ, along with Chris Rudge, Pat's teammate in Syracuse and Quebec, in 1974 and 1975, Johnny Mouradian,former head coach and general manager of the Buffalo Bandits, San Jose Stealth and the Philadelphia Wings, and Dave Evans, former goalie of the Montreal Quebecois, and former head coach of the Philadelphia Wings of the MILL, have been coaching and creating a box lacrosse team, who will represent Costa Rica, at the World Box Lacrosse Championships, being held in Langley, BC, from September 19-28th. Pat recently returned from another trip to Costa Rica. This is his story!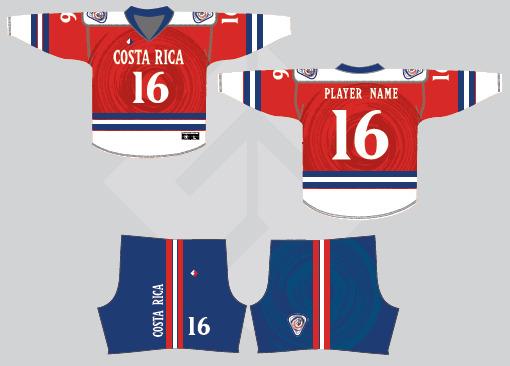 This story begins with another story… 
Leaving a Vancouver Canucks NHL game one night years ago in Vancouver where a promotion had taken place, when upon leaving the arena, fans were given a small box of corn flakes. Thousands of them were given out after the game, as the risk of them being thrown onto the ice during the game was a real one. 
As fans streamed out of the building and were handed the cereal boxes, walking away from the rink to the lot where I had parked, hundreds walked across a causeway where homeless people sat on the sidewalk with cup in hand asking for kindness. 
The corn flakes possessing hockey fans thinking they would help handed their box of food to this one fellow sitting on the sidewalk. Some simply throwing theirs on the pile, and by the time I got there, you could not see his legs. He had dozens and dozens of cereal boxes piled up on him. 
I looked him in the eye as I approached and was about to add my box to the pile when he looked at me, holding his cup out and said "I NEED MONEY FOR MILK!" 
Being overwhelmed is the moral of that story and when the Costa Rica Indoor (Box) Lacrosse Team stepped off the plane in Vancouver after a red eye flight from home through Mexico City and into Vancouver at 1pm of the next day, many who had never been on a plane before that overwhelmed feeling began. 
Stepping on the floor into game action in a rink for the very first time must have only added to that sensation. 
Entering this project I had known of the wonderful Doc Hedges of Coquitlam Adanac and overall lacrosse fame, had been down in Costa Rica holidaying for years. I had also heard that he at times brought sticks, equipment he could get his hands on or more likely bought himself, to give to kids there, introducing this game from Canada. 
2018 when the email came out from Johnny Mouradian an ex-teammate of mine with our 78 National team, mentioning this opportunity to help lacrosse down here (I write this in early Sept, as I sit waiting to go to practice with the National Team as they prepare for the 2019 World Indoor Lacrosse Championships), their first kick at box lacrosse.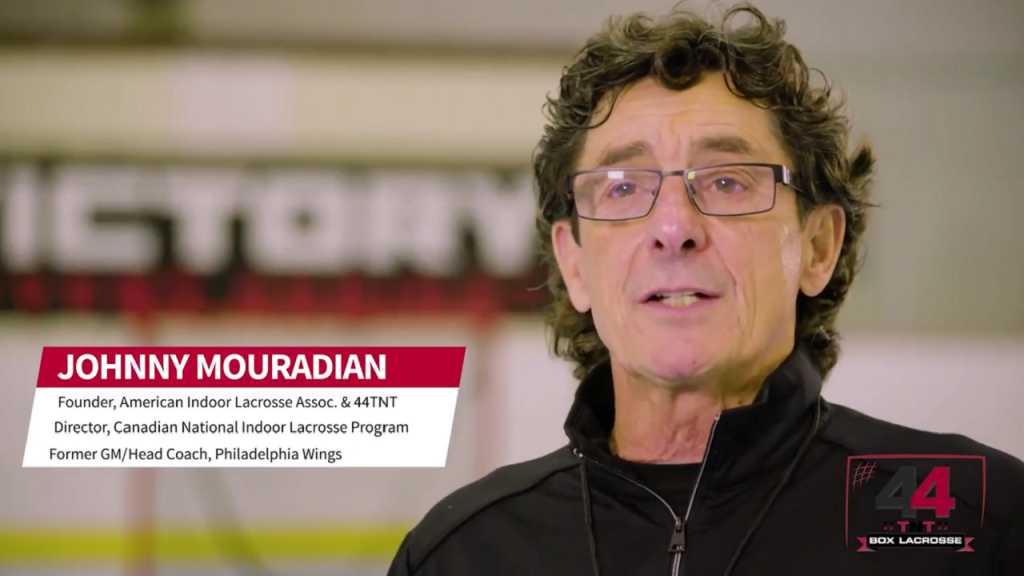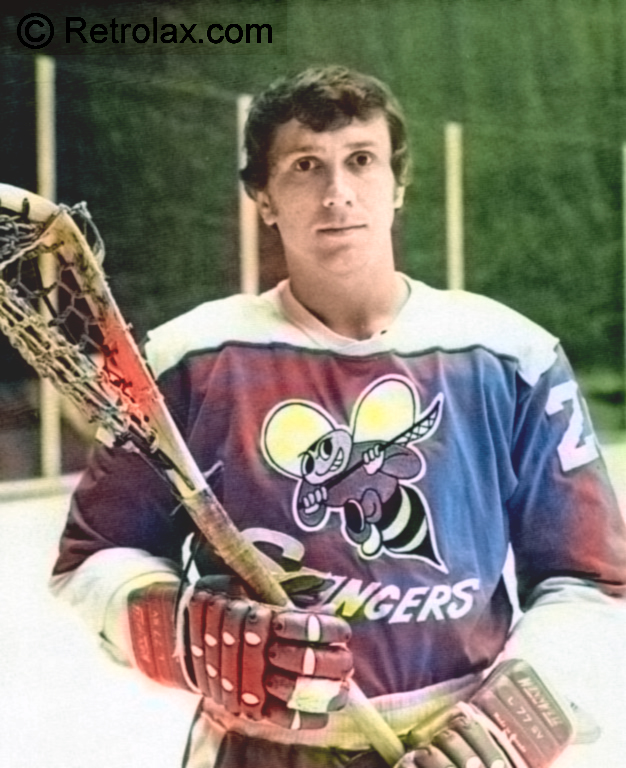 I immediately thought of Chris Rudge, also a former teammate, so I sent a note to Chris (lacrosse guy from Malton and Brampton fame), oh…also a former Syracuse Stinger of the 74 NLL and Director of Player Personnel and GM of the NLL champion Quebec Caribous, double oh…also former CEO "Own the Podium" guy with the Canadian Olympic Committee, as well as President of the Toronto Argos of the CFL who spends a fair bit of time here in Costa Rica, back to my note, asking Chris is he would be interested in helping out in this what on the surface appeared to be a fun little project. 
We both said "sure, we would help" not really knowing much about the lacrosse down here. 
There are no rinks in Costa Rica (imagine that?) and no outdoor boxes. Hard to find a place that isn't a football field (Futbal or soccer as we know it) to bounce a ball off of, you have to, as we have learned, chase the ball a long way when you miss the net…kind of like road hockey with boots for posts. 
Lots of phone calls, a not too serious approach at first, but when the word was out that 20 countries were coming to play in this tournament, things began to make us turn our heads a bit and say ..Hmmm. 
The driving force for me in even considering this adventure was the reunions after a long absence from the game in any meaningful way. First one was in 2008 in Oshawa for our Canadian National World Championship Field Team. Instigated by Bobby Allan our coach and leader. 
In 08 it had been 30 yrs incredibly, since our win over the USA in England. Remarkably, there are eerie similarities in ways, with this upstart Costa Rica bunch. That is not to say that they will challenge for this World title but, in 1978 and the state of lacrosse at that time for Canada to enter the World Field Lacrosse Championship it really meant bringing a group of box players many whom had really no experience playing field. We were fortunate to have a few, maybe 7 or 8 who had been to US colleges on lacrosse scholarships and they became part of the "coaching team". As Bobby said after our win.."Toast to all you Bas_ _ _ ds, we didn't do bad for not knowing what we're doing!" 
The next reunion was for the Quebec Caribous NLL Champions in 1975, Chris helped to set that one up which was in 2017 to coincide with the 150 year celebration of lacrosse in Canada (same age as the country), that one was in Toronto. 
Then the 40th in 2018 for the 1978 Field team in lacrosse Mecca, Peterborough,  and in August 2019. Duffy McCarthy former star NLL'er decided to have a reunion for the 1974/1975 National Lacrosse League in the hotbed of lacrosse Huntsville Ont at his cottage on the lake, 75-80 showed up.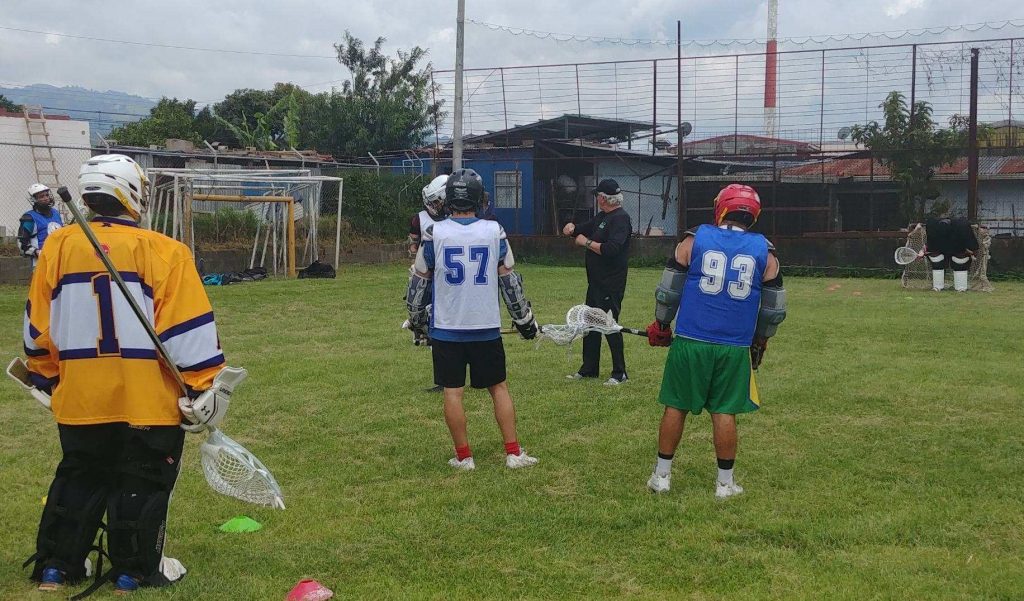 All of these reunions had brought together players from another generation and since our time, the game has changed. The world has changed. Wood became plastic and the game of box, as well as field has grown, close to 50 countries around the world playing. 
These reunions brought many together once again, in the email and texting world today, after not being in contact for the most part for decades. We talked about this project and how some of these fine ex-players could even in the future be coaches while on a winter holiday down there. . Costa Rica sounded good, seemed like a good idea to help put something back into the game that created opportunity for all of us in our years playing. These reunions brought back memories, reunited old friends and gave us a platform once again to be involved by using our skills and experience to help developing nations learn lacrosse as many Canadians are involved coaching teams around the world. 
"I'm all in", was my answer when making the decision in answering the email from Johnny Mouradian, himself a decorated and accomplished lacrosse Hall of Famer a few times over. Veteren player, coach and administrator. Johnny has continued his involvement in this great game all along.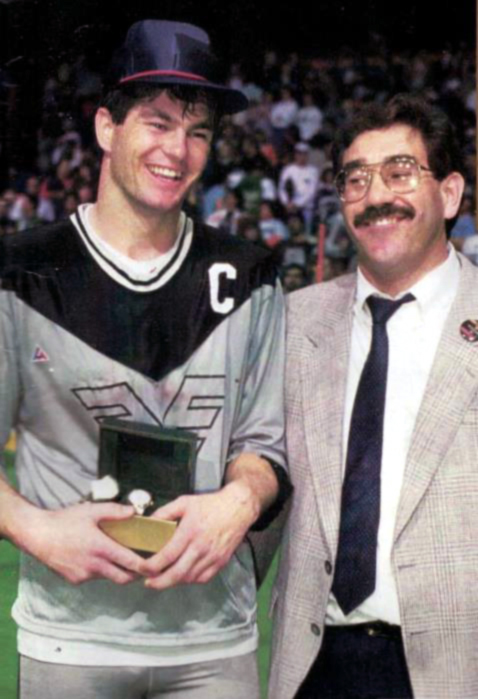 Joining Chris, Johnny and I would be Dave Evans, himself a Canadian Lacrosse Hall of Fame member, outstanding goaltender who also played in the NLL of the 70's and continued on well after his playing days to coach and manage in the growing NLL of the 80's. Dave would coach the goalies and worked with young Ivan Rojas from Costa Rica who now lived and played goal in Maple Ridge BC. Ivan would turn out to be a big piece of the puzzle. 
For the next few weeks and months we exchanged information on the roster players. These young men ranged in age from late teens to late 30's. All were anxious for this opportunity to add box lacrosse to their limited field experience. Practicing outdoors always and knowing only field, it was our first order of business to tell the players to have a stick in their hands everyday, to work on stick skills and the box game is much faster, things happen quicker and possession of the ball means control. 
Travelling down to Costa Rica to run practices it was clear to me that these guys were anything but in control box wise. It was understood that they are a developing nation field lacrosse wise, and even less so in the box game having never played one. A work in progress. 
Some very good athletes, "futbal" players who know how important ball possession is in "their game", to them it was easier to do with feet than with a lacrosse stick. Trying to learn skills necessary in box without ever actually setting foot in one would prove a challenge. 
Johnny and Chris ran a few practices when we were actually up and going. Chris spending as much as 40-50% of his time in Costa Rica was there to help when he could and Johnny living in Florida had a relatively short hop over the water when he could. 
I first went to join Chris in May 2019 in San Jose to run a mini camp. According to Rudgies comments there had been quite an improvement in the skill level, after they had been told how necessary it was for them to work on their sticks. During the week I was there we ran practices first aimed at understanding the skill level and then as we progressed we taught the box game best we could being outdoors preparing for this Indoor tournament.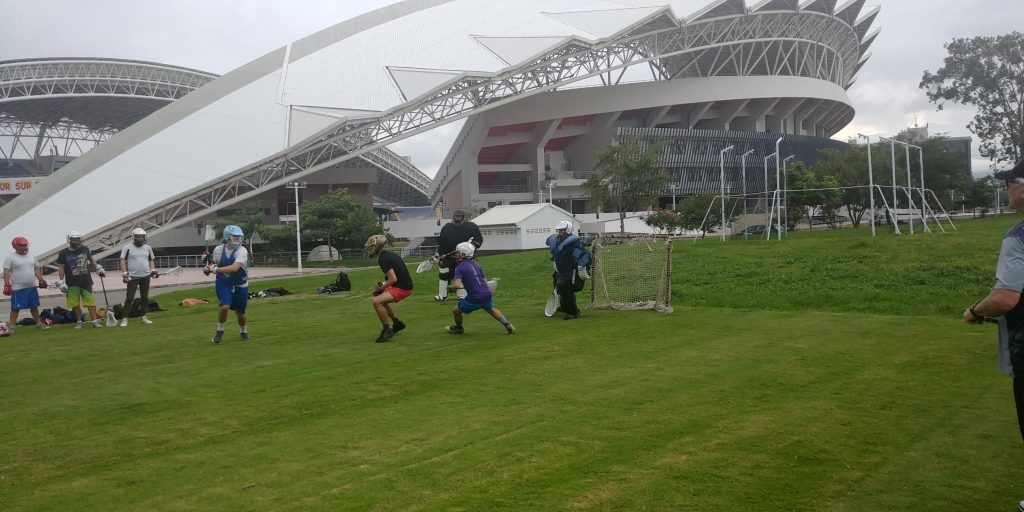 Offense / Defense, shooting, passing, floor movement were all in various stages skill wise. Setting a block or pick play was new to them. After many many directives to do this properly, white board sessions showing positioning, walking through drills slowly so all could follow, things were not progressing as desired or planned. 
Chris being the defensive coach, frustrated beyond his threshold, exploded, blowing his whistle, yelling stop! stop! stop!, "that's no way to set a fu_ _ _ ing pick!! Let me show you". 
Something gets lost in the Spanish to English jabber, seems that the players understood the cursing, but the how to set a pick on offense message was somewhere lost in space. They were trying hard but looked like the Keystone Cops doing drills. Players had to learn to move with purpose. 
Here comes Rudgie, stick in hand barking commands, only some of which were heard, and less understood…."You stand here, you stand there, all of you watch how this is done!" as the players all peared at Chris as if they were looking under the hood of a car for that noise… 
Now, in lacrosse, setting a pick or a block on offense is a big part of success, like a quarterback and a receiver there is timing and some chemistry in the repetition, doing drills many times to perfect these skills. The game being new to these Costa Rica lads, all these skills had to be observed and understood so they could work together to pull off plays that would create an advantage, then the ball would have to be thrown by the quarterback, (the ball carrier), who himself was a key component on the timing of the play delivering the pass at the perfect moment. 
Chris began to explain, as the active players listened, others watched those involved in this instruction, of how to set a block. As fate would have it, the big guy Chris chose to set the block on as the play started, was not aware he was the one being blocked as Chris came from behind to set the pick immediately behind this big bull, who turned not knowing Chris was there, flattening Rudgie like road kill.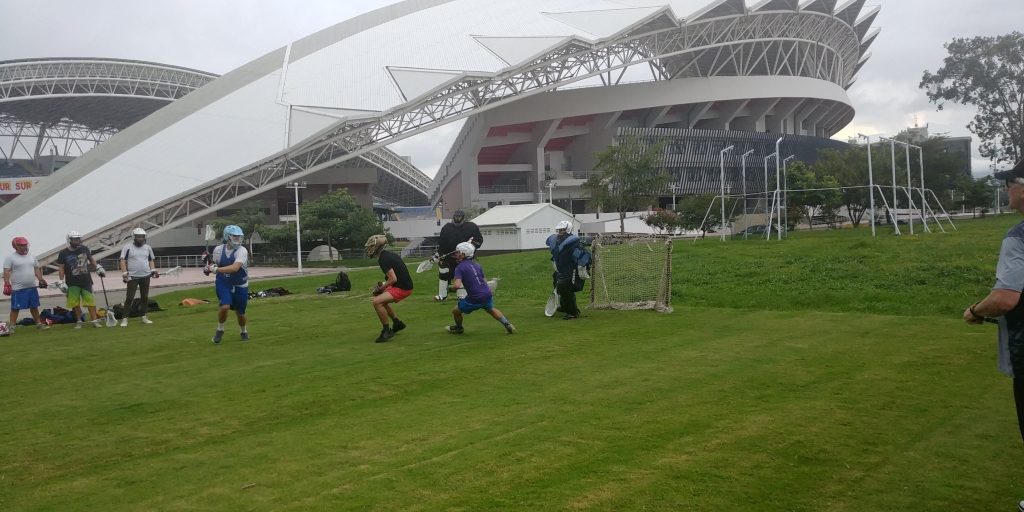 It was like he exploded…stick went up in the air, feet went up in the air, glasses along with possibly his nose was broken, as blood splattered everywhere….Rudgie was flat on his back, then on his knees like he was looking for nickels and as he crawled around, the players all stood there in silence thinking .."he might actually die…curumba" 
"Coach, senior…are you alright was heard….the reply "urrrhh, ahhh", then, "Ok we should call off de practice?" one of the players said… 
Well that was all Rudgie needed to hear, he jumped to his feet, without his glasses, which were in some number of pieces in the grass, blood streaming down his face he said "Call of de practice?…We're not calling off de practice, this sin't fuc_ _ ing soccer! Lets go!" 
So I said "ok ok guys…let's get back to work here…Rudgie…want to show 'em that again?" 
The months went by and this dedicated group worked very hard and struggled to improve, and also struggled to come up with funds to actually get to Vancouver to compete. Moving 20 or 24 people from Costa Rica to Canada, getting off work, staying in a hotel, eating, plus tournament fees and moving around was a tall order to say the least. 
Meetings were held with the "Sports Ministry" as time went on Chris attended (as his nose had healed), and the presentation was well received with a goal in the future to maybe actually build a lacrosse box, a portable one in the country so it could be moved from town to town to intorduce the game to kids hopefully getting enough interest to start a minor larosse box program. But for the time being …no $$. 
Lots of people involved at this point, the tournament is fast approaching at this writing, final details are being dealt with, tickets are bought and this group of wondreful people will touch down in Vancouver on Sept 15th to play, learn and just maybe see snow for the first time during a planned trip to Whistler on the first day off. Welcome to Canada boys. 
Who says good things don't happen, or people don't help people the way they were use to. This has a cinderella story aspect to it. This small nation is ranked 20th out of 20 countries entered. I guess as they should be seeing that they have never played a game. 
Dreams do come true, and in this case many ex players from the reunions mentioned earlier, have chipped in across Canada, friends of lacrosse have donated funds to help in this effort and these fine young men will have their eyes open, willing to take a few bruises to learn the game of box lacrosse so they in turn, can take this experience home and help teach the youth in Costa Rica about our game. They cherish this opportunity and are full of potential. 
Thanks to all who have helped in this heartwarming adventure. Wonderful to see the growth in the game and to play a small part in helping that growth. The teams will gather September 19th – 28th in Langley BC. www.wilc2019.ca to follow the tournament results and news. 
Let's go get 'em lads.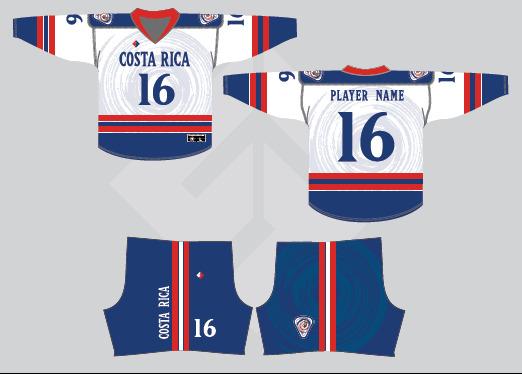 Photos courtesy of Lacrosse Costa Rica's Facebook Page