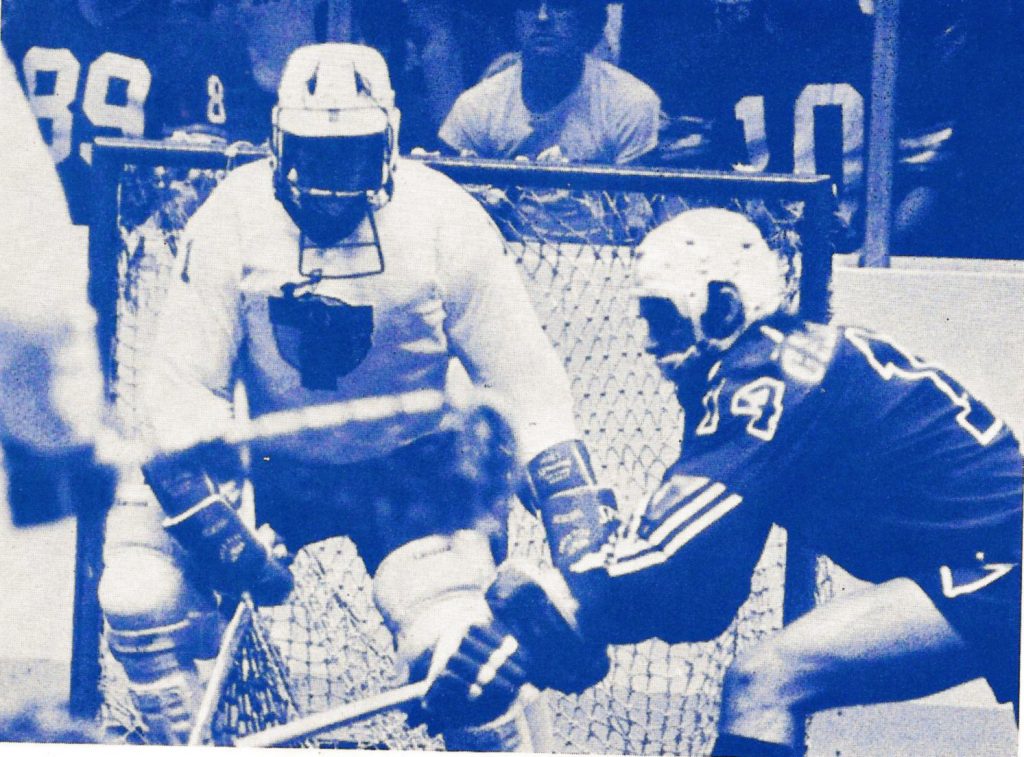 Blair Campbell was destined to become a top lacrosse star once he straightened his thinking out. "I was seven years old and playing baseball," recalls Campbell. "My brother, who is two years younger, was playing lacrosse and after going to one of his games I told my father that's what I wanted to play. "So I packed in baseball three-quarters of the way through the season and have stuck with lacrosse ever since. I guess it came kind of naturally because in my second year in the league I was scoring champ."
It should have come naturally. Not only did his brother play the sport, but his father refereed for many years, including games involving many of the present Maryland Arrows in their younger days.
"It used to be a great thrill to watch those guys play juniors (Campbell was a midget) because they were great lacrosse players. They still are," says the 22-year-old native of Rexdale, Ontario.
"I've been brought up in the game," continued Campbell, who said he may make his home in Maryland if the right kind of job came along. "Everybody played and it was kind of hard to get out of it. If we were up at the cottage in the summer, we would even come back for a game. My parents never pushed me, but they kept my interest up by keeping interested themselves."
While observing those he admired, Campbell also developed his own talents. He played three seasons of Junior A with the Rexdale Warriors, registering a league-high 171 points and the Most Valuable Player award in 1973.
The Arrows noticed Campbell's scoring threat and were glad to bring him to Maryland. And although he had always done more than his share of scoring, the 5-11, 165-pounder didn't expect to startle the National Lacrosse League. But Campbell was one of the league's top 10 scorers as the season passed the one-third point.
"I'm pretty surprised and happy at my scoring," admitted Campbell. "I set my sights on a few goals (he won't say how many) and if I keep up the pace I'll be well above my goal. "I don't think the players in the league know me well," Campbell added in an attempt to explain his quick start. "They weren't expecting me to come out and bang in goals. But when the going's good you take all you can."
Campbell knows the going won't always be good. The slumps, he says, usually occur when personal problems cause him to lose his concentration-but he figures having the best teachers available will keep the slumps to a minimum. "Everybody respects and likes Cy (Coombes, Arrows' coach)," says Campbell. "He knows the game and he's helped me a lot in the crease. With him retired and Bill Coghill still playing, I'm learning from the masters. They're the best crease men I've ever seen."
Some day, a rookie might come into the league and say the same thing about Campbell.