PETERBOROUGH, Ont. (CP)—"The players knew what they had to do and they did it."
That was the philosophical approach taken Wednesday night by coach Bob Allan after his Peterborough Lakers staged a tremendous comeback to edge New Westminster Salmonbellies 9-8 and capture the Canadian professional lacrosse championship.
"What can you say about this series?" said Allan, referring to the fact that it took the full seven games of a best-of-seven series to declare a champion.
"A better script couldn't be written if anybody tried."
Lakes lost their first two games of the series, and were behind 4-2 after the first period of Wednesday's game. After going ahead 8-7 in the second period, the Lakers had to hold off the tough defending champion in the final period to preserve their win.
John Davis, who missed three games with a foot injury, scored once [Ed. note—he scored twice] for Peterborough and assisted on two other goals.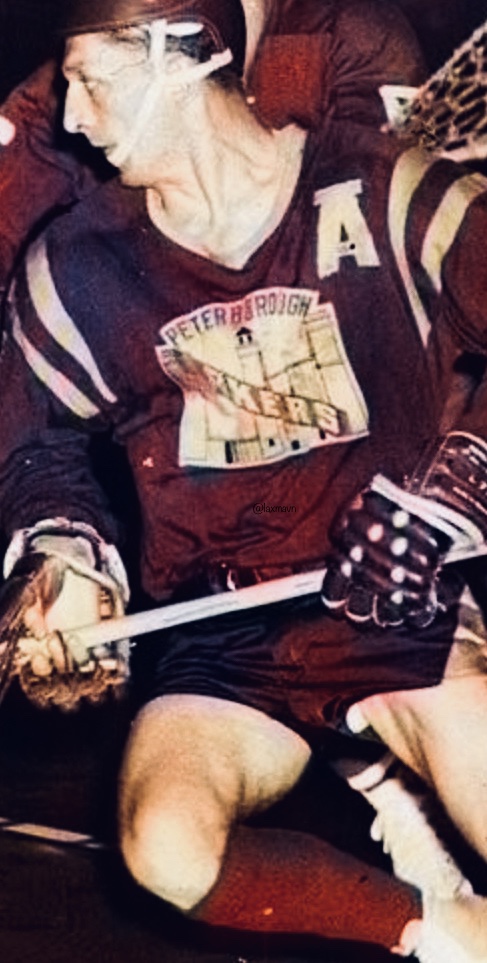 COUNTED THREE
Veteran Larry Ferguson got three goals, including the winner, and Bram Wilfong scored twice. Captain Cy Coombes, Jim Grady and Ken Henderson were the other Peterborough scorers.
Paul Parnell, who played lacrosse in Ontario before moving west, Al Lewthwaite and Dave Tory each scored twice for the Salmonbellies, who defeated Detroit Olympics last year in the east-west championship finals.
Wayne and Ed Goss also scored for New Westminster.
Wayne was knocled unconscious early in the third period when he was struck behind the left ear by Henderson.
The game was delayed 10 minutes while he was being revived. Carried from the floor on a stretcher, he was taken to hospital with concussion. He will stay overnight for observation.
(Nanaimo Daily News, October 2, 1969)