By Francis Rosa Boston Globe Staff; August 22nd, 1975
Duffy McCarthy—now, there's a fine name to be carrying in the City of Boston—is 24 years old, a two- sport athlete (hockey and box lacrosse) and is facing three doors.
"One of these days, maybe in two years," he says, "I'm going to have to open one of those doors and go down that corridor." Yet, each beckons to him.
Door 1 says, "This way, stay in pro hockey."
Door 2 says, "This way, follow lacrosse to success."
Door 3 says, "Come on home (to Missasauga, Ont.) and become a fireman."
Duffy McCarthy, at the present, is a Boston Bolt. He has become the second leading scorer on the team (104 points) that is struggling for survival in the Boston Garden these summer nights.
He is also a hockey player, right winger, who played one season for the London (England) Lions and is considering an offer to play for a Dutch team in a European semipro-type league this win­ter .. . unless . . .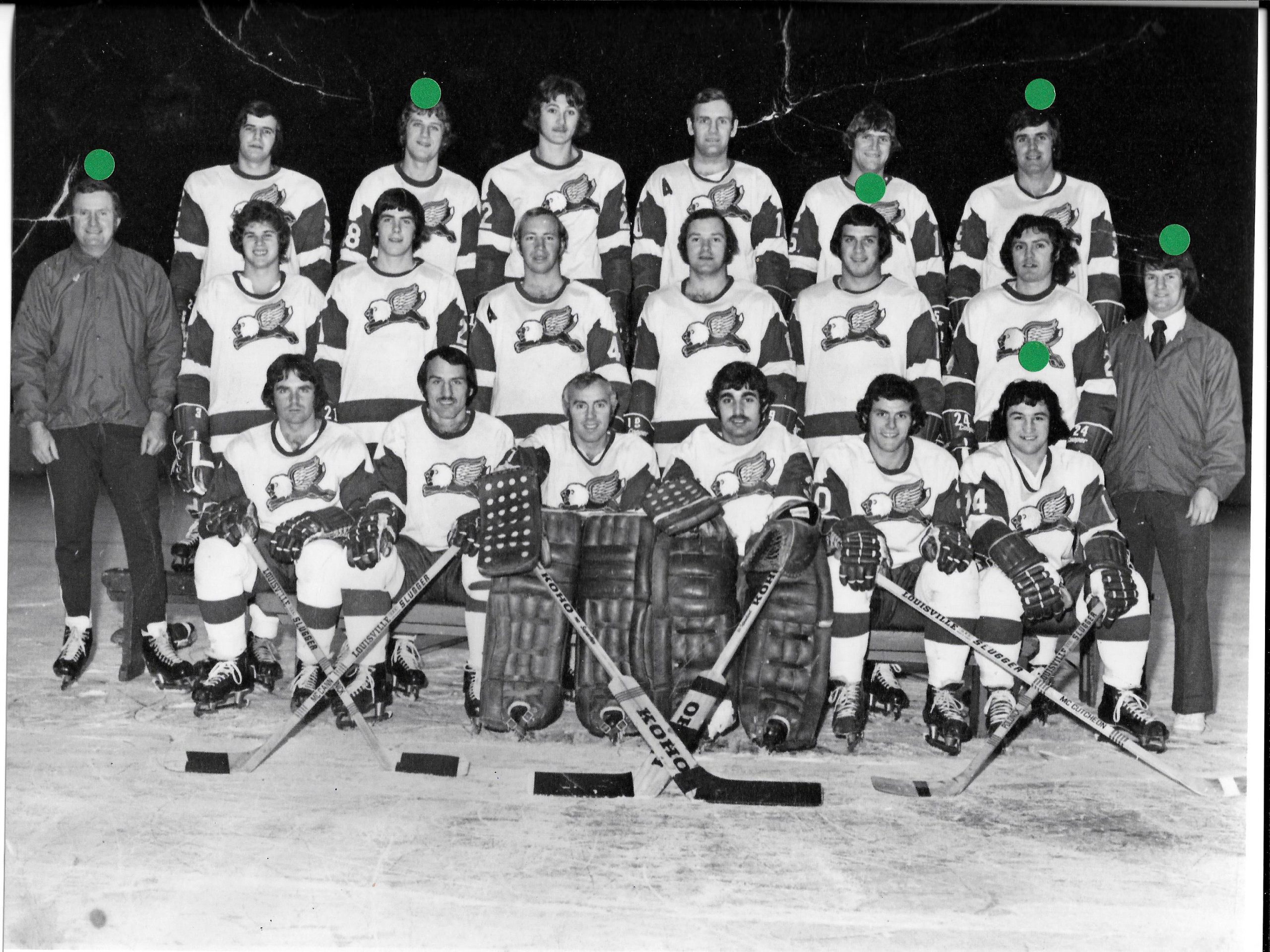 McCarthy (1st row, left) with the London Lions (1973)
And just to digress for a minute: "European teams are trying to get players from the United States and Canada," said McCarthy. "They're trying for some of the top-level players in the American Hockey League. They're paying good money, $15,000. I was in Toronto this weekend and I heard that Danny O'Shea had signed to play in Europe." O'Shea is a well-traveled National Hockey Leaguer who has played with Minnesota, Chicago and St. Louis.
Europe then may be a new source of concern to pro hockey in North America? "Yes, but not yet," said Mc­Carthy. "Eventually there will be a world professional hockey league. I can't say how soon." The people are ready for it, he says. "Two years ago I played for the London Lions (Detroit-sponsored)—Earl Anderson of the Bruins was on the same team with me—and we played before sellout crowds all over, in Prague, in Stockholm, in Finland. Our own rink in London sat 8000 and we'd get between 6-7000 and we were playing three nights a week."
McCarthy is simply undecided about his future. "Detroit signed me to a two-year contract and they wanted me to play in Kalamazoo," he said. "Kalamazoo is not much of a springboard to the National Hockey League. I'm a free agent now and I'm shopping."
Lacrosse? "I think I play lacrosse a little better than I do hockey," he said ."I've been at it since I was six years old. There are as many kids playing lacrosse as hockey at home. It's set up just like hockey, with pee­wees, and juniors and all that. The thing is that I be­lieve in lacrosse so much that I'd hate to get out of it and then see it go as a major professional sport. I want to be part of it. I'll play another season for sure and see how it goes."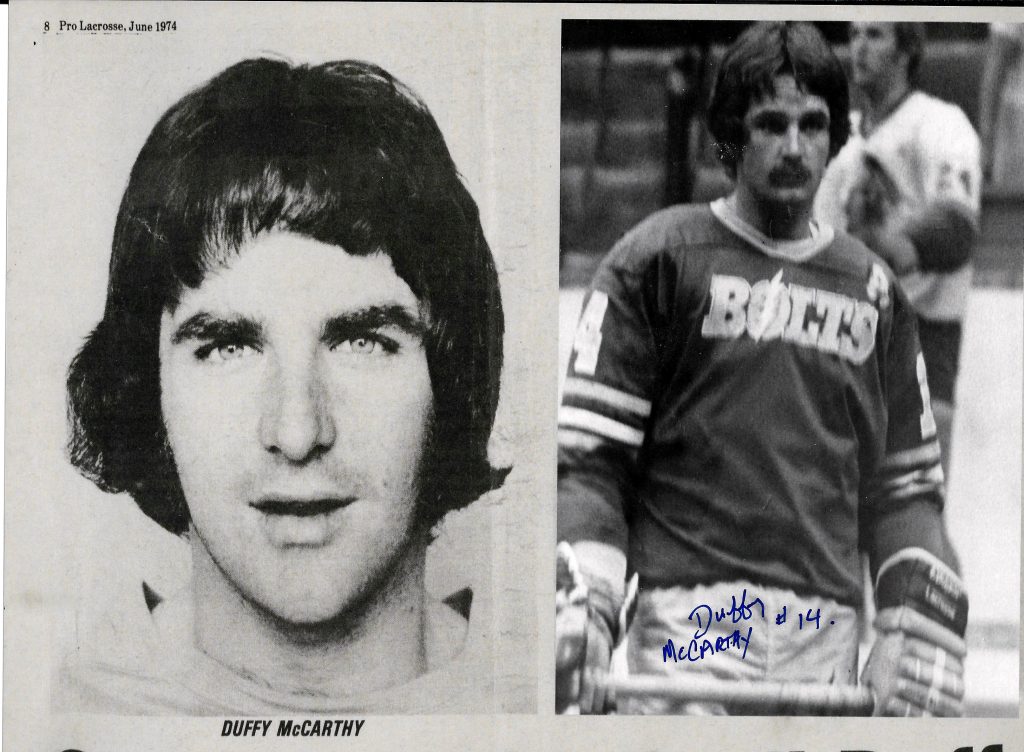 He has found that lacrosse has put him in better condition for hockey—but that there has been one major drawback: "It harms you because in lacrosse you're used to carrying your stick up over your shoulders so you can catch the ball and then when you go to hockey you find yourself with your stick in the air instead of on the ice. It's habit you have to break."
His major concern right now is helping the Bolts make the playoffs in the National Lacrosse League. They are in a three-way tie for fourth place, the last playoff spot.
"I really want to see lacrosse succeed," he said. "I've been disappointed in the small attendances, but the heat has been unbearable in this un-air-conditioned building. And we're playing most of our games on Sun­day nights, in the summer, when most people have been away for the weekend."
Duffy McCarthy—"I've been told it's quite a good name to have in Boston." — says those three doors will stay there in front of them for a while. "I've got two years to decide," he said, "and I'm not worried about anything."