by Dick Weiss : Philadelphia Daily News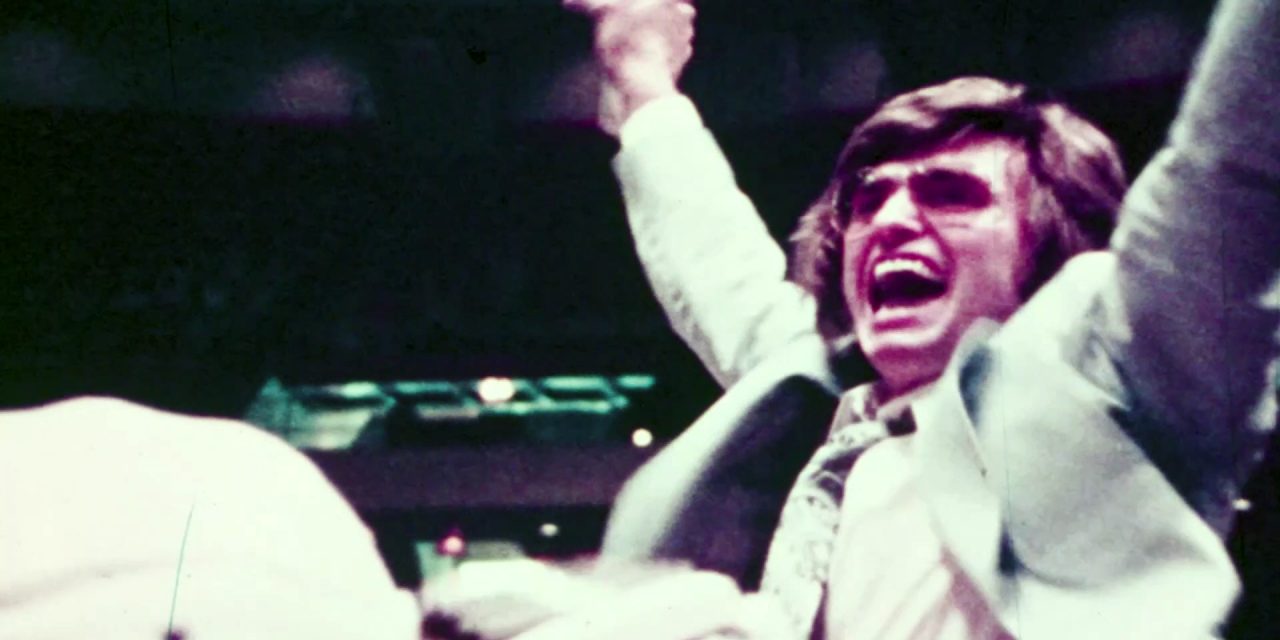 Jim Hinkson misplaced the key to his Spectrum office last night and the Wings coach was forced to conduct his post-game press conference in the hallway outside the locker-room.
The lockout was symbolic.
Hinkson's team is suddenly on the outside looking in at the National La­crosse League's Nations Trophy play­offs. Although the Wings have a mathematical chance to qualify for one of the two remaining spots, the peep hole may be too small to squeeze through after an 18-17 loss to Boston before 5,396 disappointed fans.
Unless the Wings, who have now lost seven in a row, can unlock the right door tomorrow night, their sea­son could come to a crumpling halt after a last regularly-scheduled game at Long Island.
"THESE PAST SEVEN GAMES, everybody has been saying, 'We've got one more game. One more game," Hinkson admitted. "Now we've run out of time. It's win or else."
Even then, the chances of qualify­ing are miniscule. The Wings are tied for third with Boston and Quebec. If the Wings beat first-place Long Is­land and either (a) Boston defeats Quebec at home tonight or < b) Bos­ton loses both of its remaining games, then the Wings will open a best-of-7 semifinal series next week with troublesome Long Island.
It should never have been this con­fusing.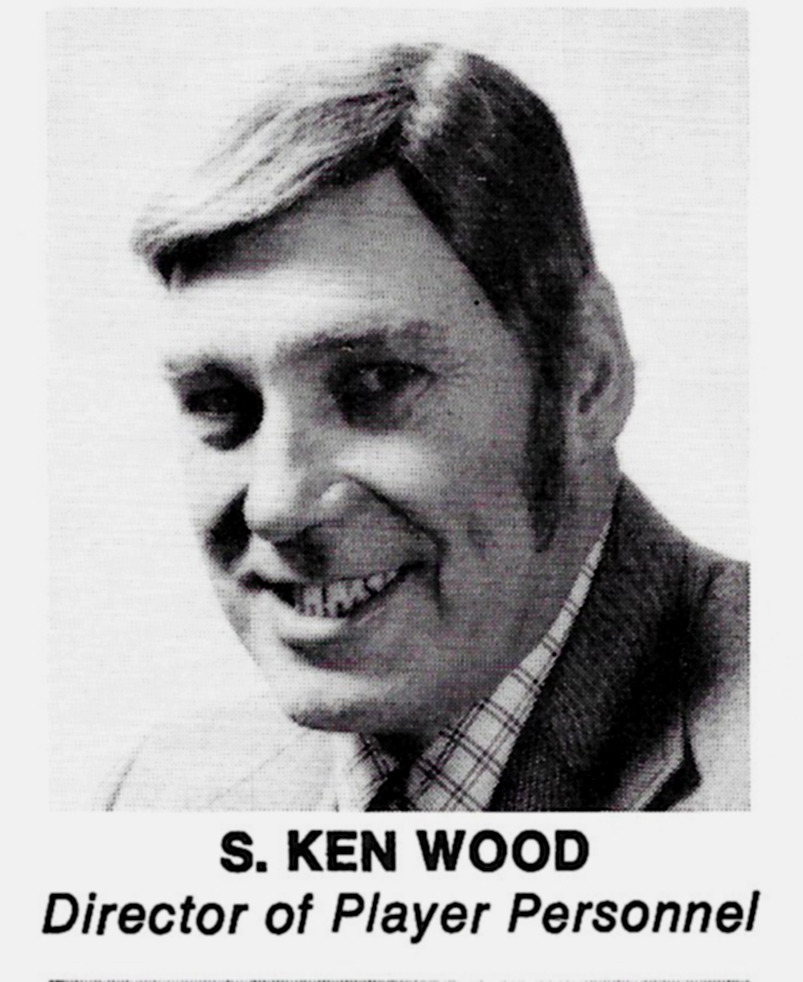 "THERE'S NO LACK OF players," said Wings General Manager Ken Wood. "They're there. The skill is there. If there's any great difference between this year's team and last year's team it's a lack of discipline." That flaw, unfortunately, must be traced directly back to the coach, a 32-year-old former player who was thrown into an unfamiliar position 12 days before the start of the season after Bobby Marsh was forced to re­sign.
Hinkson has excellent textbook knowledge of the game — literally. He has authored a book entitled, "Box Lacrosse: The Fastest Game on Two Feet." He is still a player at heart, though, as evidenced by his frequent immature outbursts against NLL Commissioner Gerry Patterson and various officials.
According to a source close to the team, Hinkson also has had difficulty gaining the respect of older, key players such as Carm Collins and John Grant.
If the Wings do not qualify for the playoffs, expect team officials to reevaluate Hinkson, even though Wood claims "not necessarily."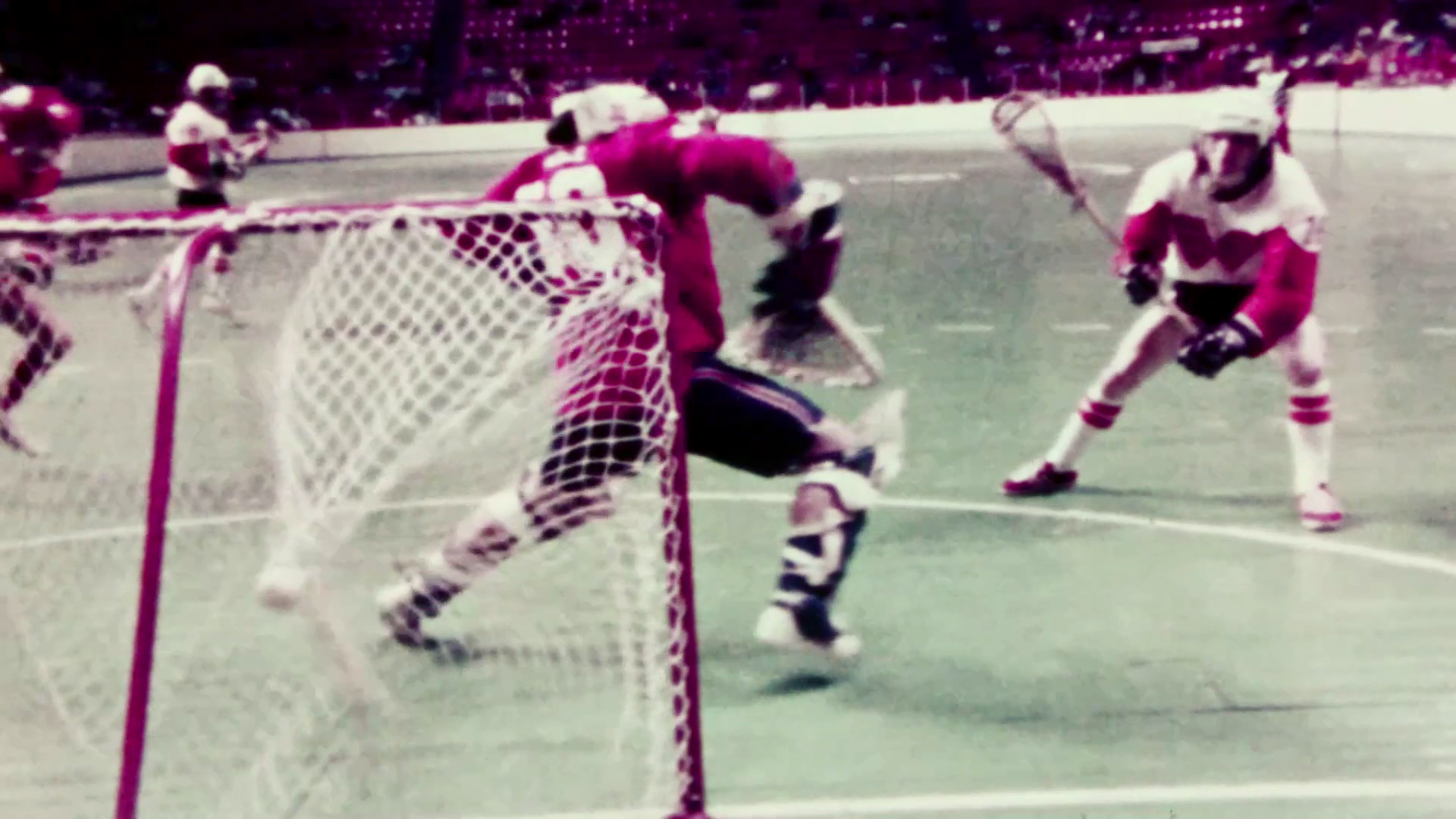 "MAYBE ITS ME." Hinkson ad­mitted, perceptively. "Maybe I'm not able to motivate players. I know I've got guys who are not playing for me. We have six-seven players who are working their tails off. 'Guys like Jimmy Wasson who played his guts out tonight. The rest seem to be along for the joy ride."
The Wings were on a roller-coaster ride against Boston, falling behind, 13-4, before scoring 10 straight goals while holding the Bolts scoreless for close to 18 minutes. That comeback lasted from midway through the second period until 9:05 of the third period. Wasson scored 2 of his 4 goals and Terry Rowland scored 2 of his 3 during that stretch.
"You can't play 18 minutes and win games," Hinkson assessed. "That is all we seem to do. Play 18-20 min­utes a night." Boston put a damper on the Wings comeback retaking the lead and extending it to 18-15 on a Larry Bell goal with only 3:39 to go.
THE LOSS MAGNIFIED several weaknesses. Having long-range scoring threat Larry Lloyd on the bench didn't help but, according to Long Island Coach Morley Kells, who scouted the game, "Philly's better shooters just aren't getting the shots. Last year, Brian Robinson and Larry Lloyd seemed to be getting most of the shots. This year, the ball will move up floor and a guy like Derek Forbes will end up doing the shoot­ing."
"Another thing," Kells pointed out, "is that nobody seems to want to take charge on Philly's lines." It is evidence to be filed at an autopsy!
"We're just about out of it. I guess," said a dejected Collins. "It's a question of guys on this team not giving 100 percent, 100 percent of the time. Don't blame the coach. We could have had anybody back there the past seven games and it wouldn't have mattered.
"We knew what to do. We had been trained for six months to do it. It was up to us. Maybe we should have reevaluated ourselves."
That kind of group therapy might have strengthened Jim Hinkson's job security.
WINGING IT: The Wings got a combined 29 saves from Wayne Platt and John Hamilton, who unexpectedly split the game. Hamilton got off to a shaky start and actually pulled himself with 8 minutes, to play in the first period . … Ted Gernaey had 45 saves for the Bolts.