Predicted Major Contender
When Bobby Allan was named coach of the Philadel­phia Wings back in April of this year, he promised the team's management "a highly competitive team that should be a major contender for championship honors in the newly-formed National Lacrosse League."
Well, here it is August, the season is in its final stages and Allan's original assessment is turning out to be ex­tremely accurate.
"We knew we had a solid team," said Allan just re­cently when the Wings started to pull away from the Rochester Griffins for the initial time in the battle for first place in the NLL, but there is no real guarantee you're going to win the championship even if you do have the best team. Look at our mid-season injury to Carm Collins. Our team could have folded right there. But it didn't. And this showed me and a lot of other people that the Philadelphia Wings not only have a lot of depth but also plenty of character."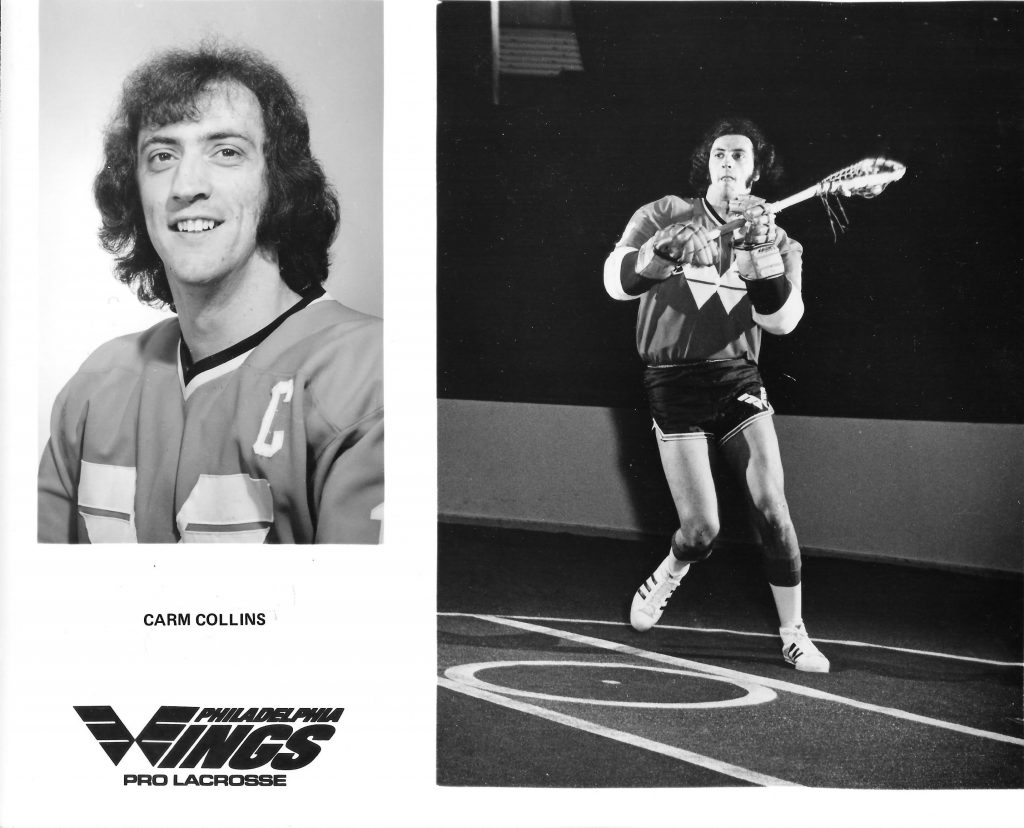 Allan is hoping Captain Carm Collins, the loop's pre­mier defenseman, will be ready for the championship playoffs in September, but the truth is Collins may not play again this year.
Carm will have two pins removed from his right shoulder on Sept. 1, but his timing and stamina are no­where near what they were prior to July 13, the night he received his shoulder separation against the Mary­land Arrows at Landover, Md.
"Sure, we'd love to have Carm back for the playoffs," said Allan. "But we're prepared to play without him. I don't think we have too much choice.
One of the main points Allan made in his pre-season summation of the Wings was "the performance of some of our untested players."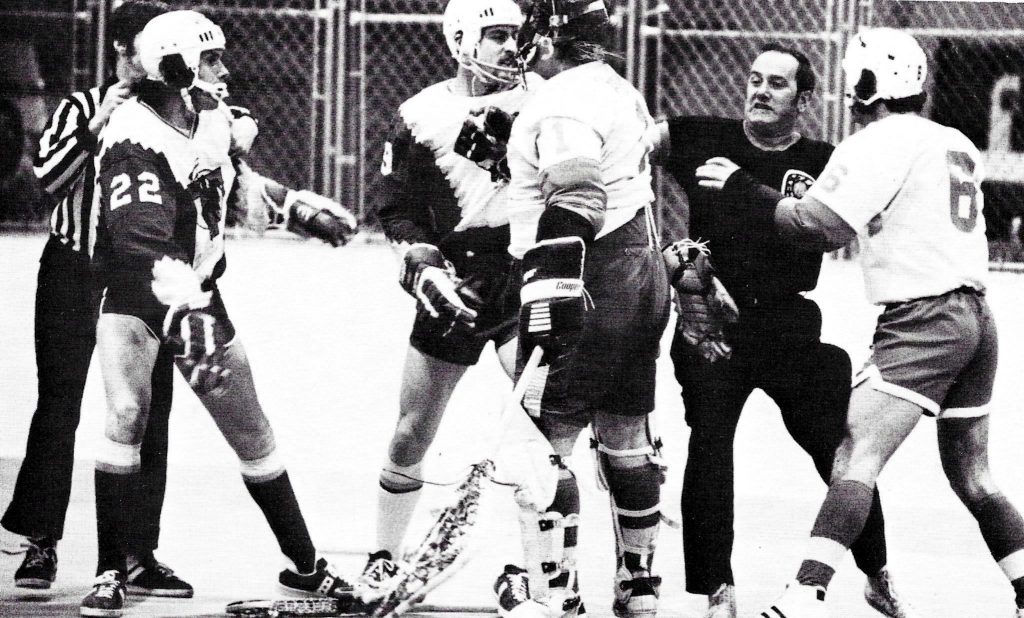 Allan knew what Carm Collins, goalie Wayne Platt, high-scoring John Grant and others such as Jim Was­son, Jim Vilneff, Mike Collins, Tim O'Grady, Jim Hickey and Doug Maynard could do.
The simple reason was that all of the aforementioned players had been members of Allan's Mann Cup cham­pions at Peterborough in 1973. But what about some of the others? Players like Larry Lloyd, his kid brother Terry Lloyd and Brian Robinson, Bob Goulding, Larry Ferguson, Terry Rowland and Zeny Lipinski.
As it turned out, the untested ones more than held their own. In fact, Larry Lloyd has been the Wings' lead­ing scorer all year. Brother Terry has had a phenomenal year and, at one time or another, Robinson, Goulding, Rowland, Lipinski and Larry Ferguson have played ex­ceptionally well.
Allan made one other pre-season observation that is making more sense everyday.
"Sometimes," he explained, "my teams take a little time to jell. My Peterborough club last year didn't put it all together until the end of the season. So please bear with us if we get off to a slow start. I'm sure we'll be there in August when it really counts."
The latter statement sort of speaks for itself. The Wings started well, sputtered a wee bit but then gained steady momentum until they moved solidly into first place the first week of August.
The playoffs, however, are another story. And Allan is well aware of this.
"I think it's fair to say we've built somewhat of a repu­tation this year in Philadelphia, and everyone will be pointing for us in the playoffs," Allan notes. "All of my players know this, and you can be sure we'll be ready the night of the first playoff game."