If you've ever seen the movie "Goodfellas," Ray Liotta tells a story about growing up into the mob, well in my case, this story is much like Liotta's narrative about Henry Hill. 
You see, growing up in Philly, near 2nd and Cheltenham (2&C as it was known as) and then working for the Wings was kind of for me, like Hill joining the mob. There were rites of passage. There were good times. Dark times. But oh were there stories. Stories that, well, if you hadn't been there, you never would have known such things were going on. And for me, well it's some of my fondest memories than any high school-aged kid could ever have. I mean, here I was 14 and thrust into the daily goings-on of a professional sports team about to play in The Spectrum. The home of The Flyers. Talk about a dream coming true. Wow….
But I need to start before May 19th, 1974 as there's so much to tell.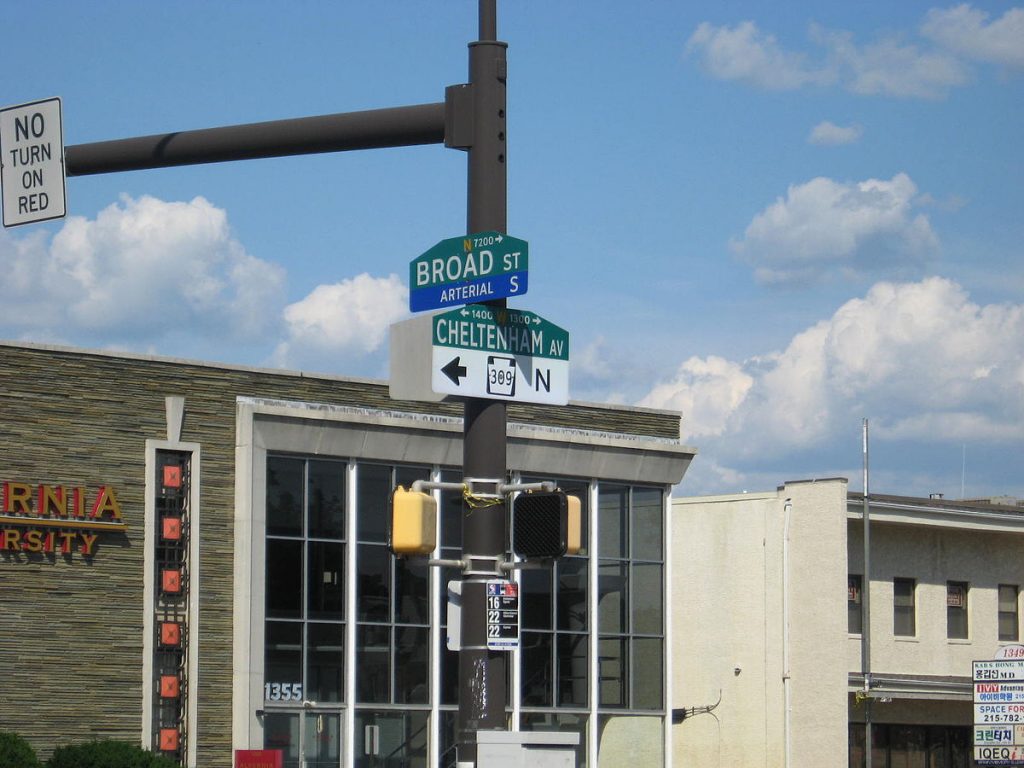 I lived a normal kid's life. Dad worked for the Post Office (actually he ran a few). Mom, well Mom looked after me, the house, and a few days each week, she would head out and look after grandmom. Growing up, like many as a kid in the 60's, I was a Phillies fan, and well, we just tolerated the Eagles. Dad always took me to games. He loved doubleheaders and twi-nighters, so as a kid, on many a weekend or weeknight, we went to the old Connie Mack Stadium, "on the subway" complete with a cooler full of Lee's Hoagies, Schmidt's Beer and Frank's black cherry sodas.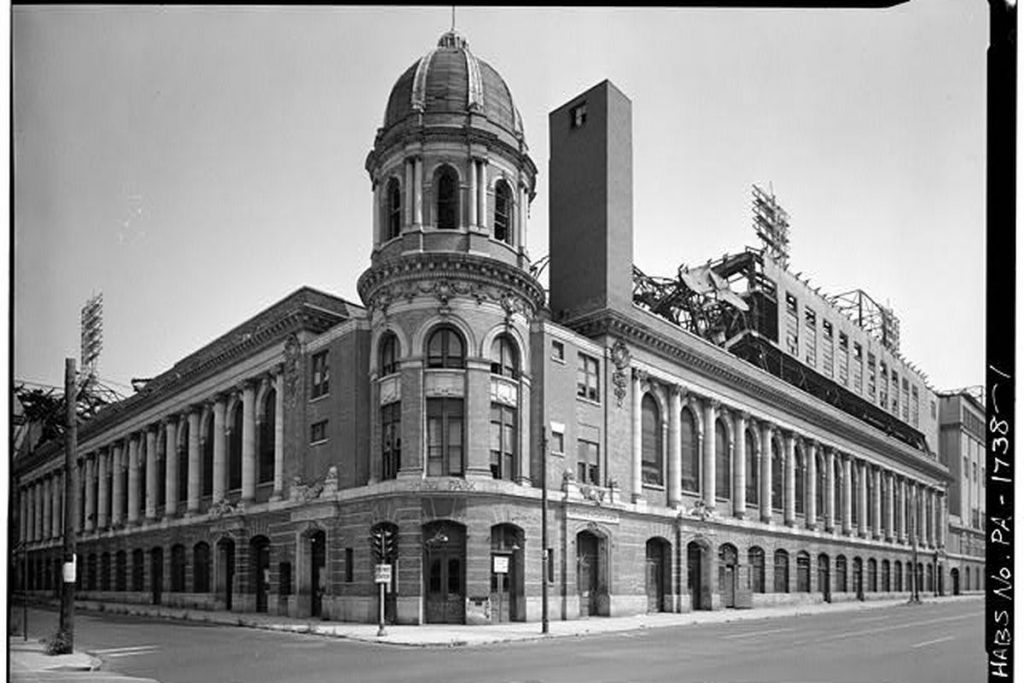 Connie Mack Stadium, Philadelphia
For Eagles games it meant heading over to Franklin Field, freezing and shivering on many a Sunday, in mid-field seats on those benches that were ice cold. But my favorite nights with my dad were at the Palestra for those Big Five doubleheaders. I never cared who won, I just wanted to see the games, and of course, toss a streamer. 
Yeah, I was a sports fan from the time I could change the channels to watch whatever "Philly" sport was on. I could name the sportscasters on sight and the players too. As the '60s turned into the '70s the Vet opened, the Phillies and Eagles moved there, and we went from seats in section 23 at Connie Mack to a field-level box next to the National League dugout. As a 12-year-old in 1971 who loved baseball, I was in heaven. I could talk to the visiting players before the game. Get autographs and be served by the Hot Pants Patrol. It was nirvana for a sports fan.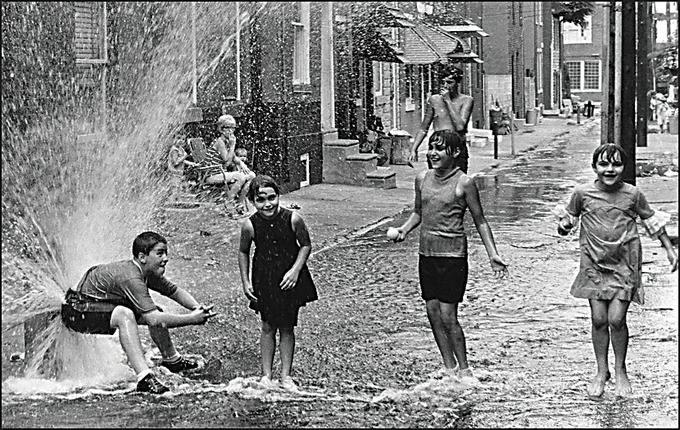 As a kid, I played the usual "Philly Street Sports" in the driveway behind my house, or on the streets in the neighborhood around Melrose Park. Even with playgrounds that were only a few blocks in any direction, like most Jewish kids, well, we all stayed in the neighborhood. 
After school, it was half-court basketball at Stu Steinberg's or David Lichtman's houses or at Wayne and Leonard Pearson's (as in Pearson's Sporting Goods) hoop. Wiffle ball, basketball, two-touch, you name it, the games were played with the same cast of characters. Fritz (Steve Freeman), Dishy (Robert Shoemaker), the Ryans (Bobby and Jimmy), Triple L (Bobby Leno), Wergs, and the rest of the gang behind any house that didn't have cars parked in the driveway. 
We played two-touch in the street, using the cars parked on either side as natural interference or more neighborhood games like "box ball," handball or wireball. Heck, we made up games using our blocks' surroundings. Walls, Wires. Fences. Whatever was there, we figured out how to play some games like "points," where someone threw the ball off the steps and had to catch it.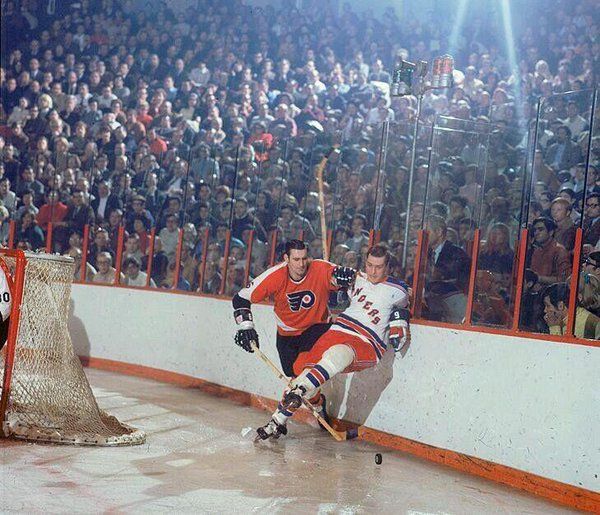 You see, up until 1973 it had been years, and I mean years, since Philadelphia had a winner. That year, the Atoms won the North American Soccer League Championship. I had been going to Atoms games simply because, well, my favorite team, the Flyers were so sold out, and it was impossible to get tickets. To get tickets for the Flyers, as the original commercial written by ad agency ace Ted Rieml for the Philadelphia Wings stated, "you needed someone to die to get season tickets." 
And with that here comes a story, that well, if I didn't live it, I likely wouldn't believe it either. As my good friend and fellow "Boys of Summer" member, Larry Lloyd has said on many occasions, "I can't remember what I did last week, but those two years, I can remember like it was yesterday." 
And boy can I ever remember those two years.
9th Grade-A Year No Other Kid Every Had aka The Summer of 74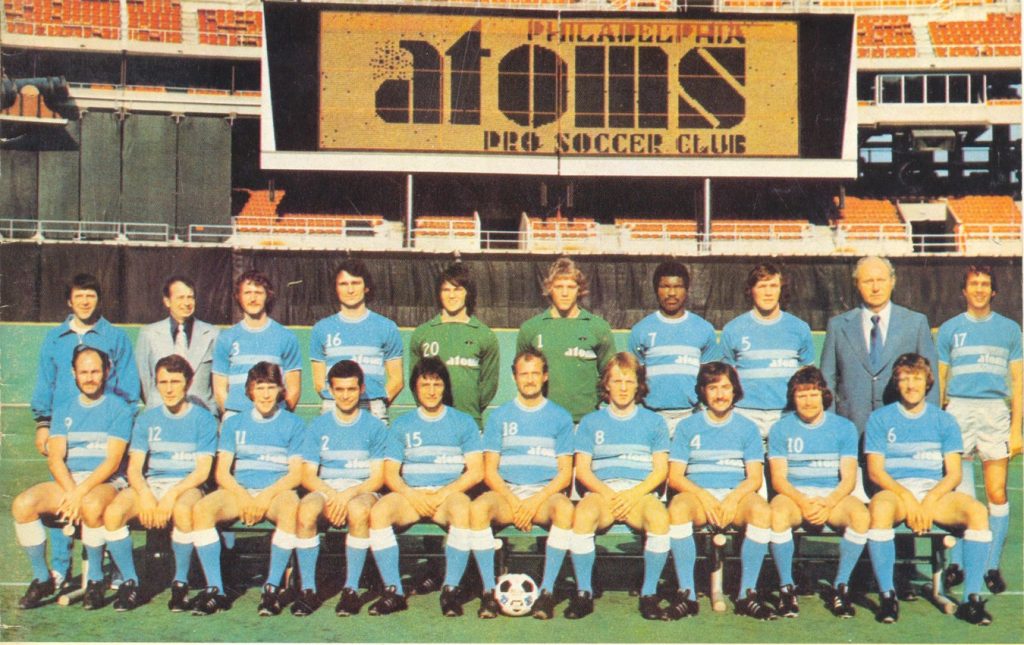 Back in 1973-1974 after the Atoms had won the NASL title, I was in 9th grade at Woodrow Wilson Junior High School. An entire group of Finletter elementary students parents decided to have their children bypass the easy route to college which was Central High School and Girls High School off of Broad and Olney and go to schools in the safer Northeast Philadelphia area. That meant 9th grade year would be spent in a junior high school, before three more years of high school at Northeast or George Washington as special out of district transfers. It was the year that changed my life.
Here I was, just turned 14, a die-hard Flyers fan, playing 9th-grade soccer and volleyball after school and then coming home to listen to Don Earle and Gene Hart three or four nights a week on the radio, or watching them on TV. To me, and so many other kids, THE FLYERS were it. We played street hockey, shattered car windows, and broke many a front of house and door windows with iceless pucks. We tried hockey on roller skates but ended up playing on on two feet, because, well, we're Philly kids and we played on our feet. Neil Cohen was a year older, and he loved to play goalie. Someone built a net, and we would play day and night on the street.  
Without realizing what I was getting into, I volunteered to write about sports for my junior high school newspaper. Our English teacher, who was also in charge of the yearbook, one day asked at the newspaper staff meeting, if any of us could go sell ads. I figured what the heck and went to the Flyers Fan Club Meeting at what was called the Blue Line Club, and eventually would be renamed "Ovations," to sell the Flyers Fan Club President, Lou Damia, an ad. The Blue Line Club was a private "members only" dining room and bar, that was at the foot of the Spectrum. Never known for its food, it's where people went before the game to eat, drink and do some business. And that's what I was there for. Business.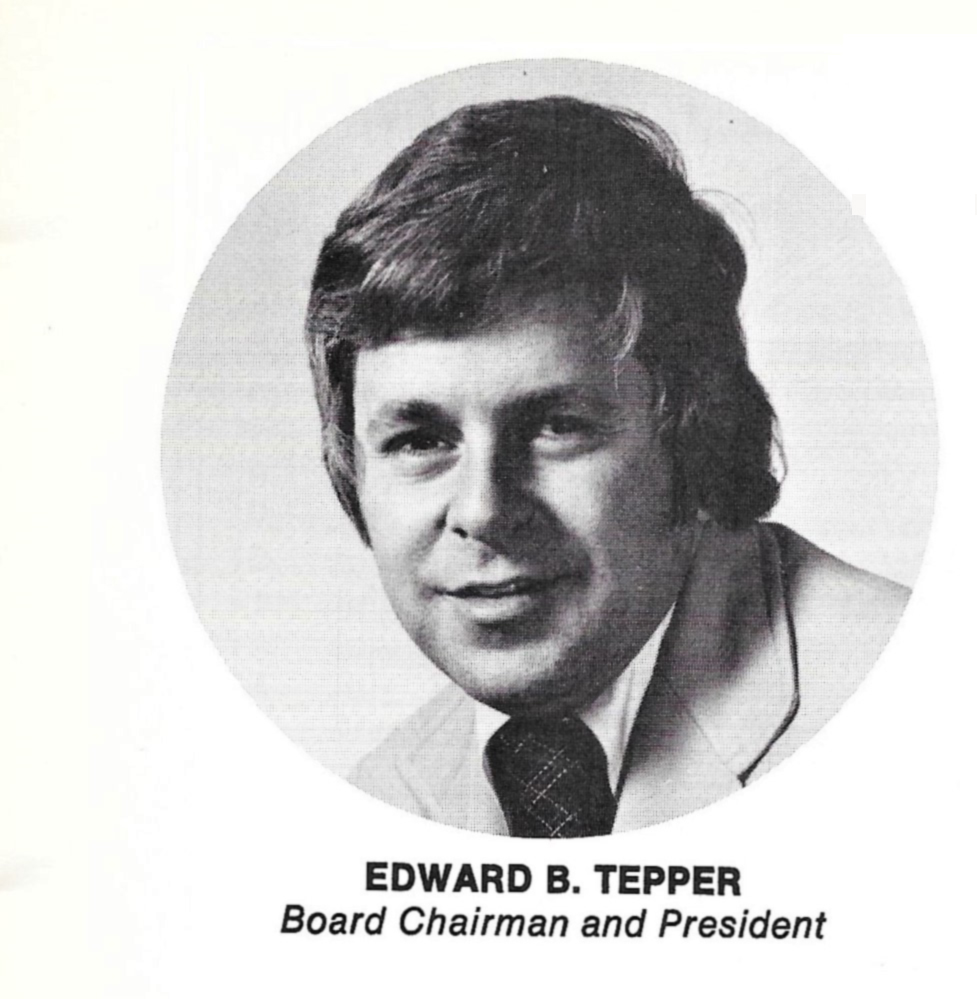 That's why that one February night in 1974 was about as life-changing as fate could ever get one day to be. That night cast me into something which for the next two years, for me, and so many others, was a life, and lessons that no one ever could believe.
At the meeting, there were three well-dressed men. One was Ed Tepper, and it was Ed who really set me on a course in life that has never really ended. There, that same night was, Dave Natale and John Perri. Natale was a Delaware County hotshot lawyer. If you needed something done, Dave was your guy. He was big into the divorce game and went on to represent Leonard Tose, then the Eagles owner, and Mrs. Mark Donahue, the wife of the famous race car driver. 
Natale was a character, larger than life. Tepper was the guy who knew just about everyone in town. And John Perri, an ex-cop in Philly, and an investigator for Natale was this big-hearted guy, who like so many people in this story would play into my future more than I knew that night.
The three were there that Philly chilly evening to show a video about the sport of box lacrosse and to talk about the next big thing, the Philadelphia Wings, named in part for the Wingohocking Indians, as Lacrosse was as American a baseball and football.
After convincing Flyers Fan Club President, Lou Damia, to buy an ad in the yearbook, I turned my eyes to Tepper and Natale. Tepper said sure, come by the office next week, and we'll have the ad and a check. Perri said to call him if I needed anything else, and I left with two sales and dreams of great seats at the Wings games.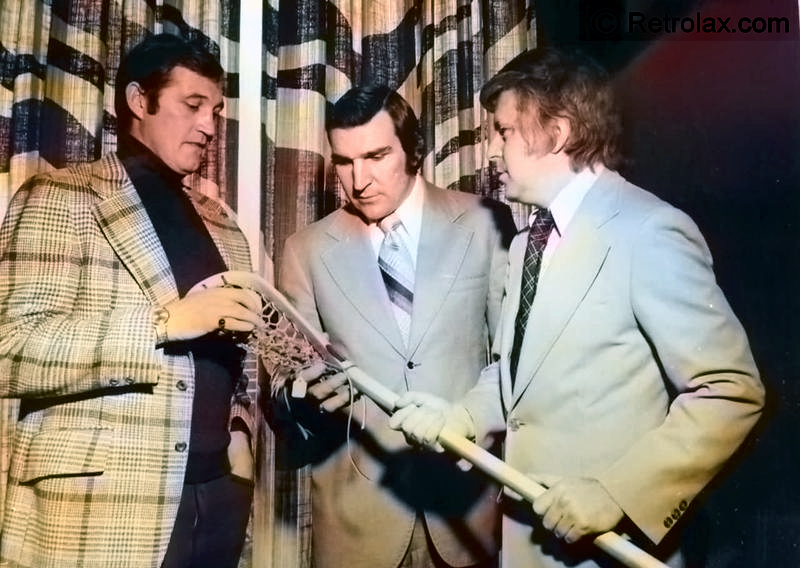 The next week, after school, and taking two buses and a subway, I walked into the Wings offices in the old City Line Marriott. There Tepper hands me a check, and I turned in my application for two season tickets right behind the goal where the Wings would shoot twice. Those were seats I never ever sat in. 
That afternoon Tepper asked me if I could take some posters to place in local store windows. I said sure and walked out with a dozen of the large and small orange and white window and tabletop signs. So, like any good future manager in sports marketing, I delegated. I gave them to my mom. You see, mom knew just about every shopkeeper in Melrose Park on a first name basis so who better than her to ask for the placement. A week later, when I went to get the ad, I asked Tepper for more posters, as mom and I had placed them in just about every store we knew. He looked at me and asked if I could work the following week, as he knew it was the Jewish holidays, and schools in Philadelphia would be closed. I said, "sure," and I even got paid. My job. I was stuffing tickets into envelopes for season ticket holders.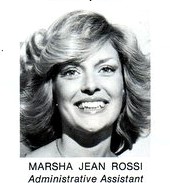 Here I was, 14, and working for a professional sports team.. Forget playing sports, this was like a dream. But it gets better. To get home after work was ever more of story. Ed's secretary was this real hottie. Marsha Jean Rossi. Irish and Italian and from Fox Chase, the next neighborhood over. Marsha was a 27-year-old, super attractive Marilyn Monroe type. Cute as a button, sexy as hell and sassy. And if Tepper knew everyone in town, Marsha knew them too. She had this cool white Triumph Spitfire convertible, and my house was on her way home. So every night for a week or so Marsha was my ride home. Mom loved Marsha too. Who didn't? She was to me like a big sister, or really my first "older woman" crush. 
Years later, in 1989 I spotted Marsha Jean outside the Thunder Salon on 17th street in Philadelphia. She had become a hair stylist and still looked the same. I pulled over, rolled down the window of my sports coupe and said, "Marsha!! Once a Wing Always a Wing." Startled she jumped back as I got out of my car. I then said "Marsha. You used to drive me home," to which she replied "Oh my God.You're all grown up." 
The following week though really what set me on a lifelong journey.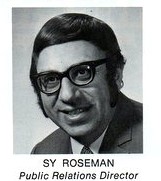 At Ed Snider's suggestion, Tepper and Natale hired Sy Roseman to be the team's Public Relations Director. Sy, who had been the Spectrum's first Public Relations Director had also been Frank Rizzo's Public Information Officer when Rizzo was police commissioner. He also had spent some time inside the City Representatives Office. If Tepper and Marsha knew who was who in the elite of Philly, Sy knew the people who did the ins and outs around town and made things happen. If the Wings had ever an unsung hero, it was Sy. He did it all for them and the guys on the team looked after him too. 
Talk about connected. Politics. Reporters. Business leaders. The power behind the power, he knew them all. With his English degree and teacher skills, Sy was the best at editing and writing. He drilled into me how to write news releases. How to talk to the media and how to phone in sports reports. By the time the season started I was compiling stats, writing press notes and filing reports with the radio, tv news desks and phoning in the agate and game recaps to the papers. And I was only 14.
Sy was this jovial, "dad" of a guy. But he could fit in with the players as well as anyone.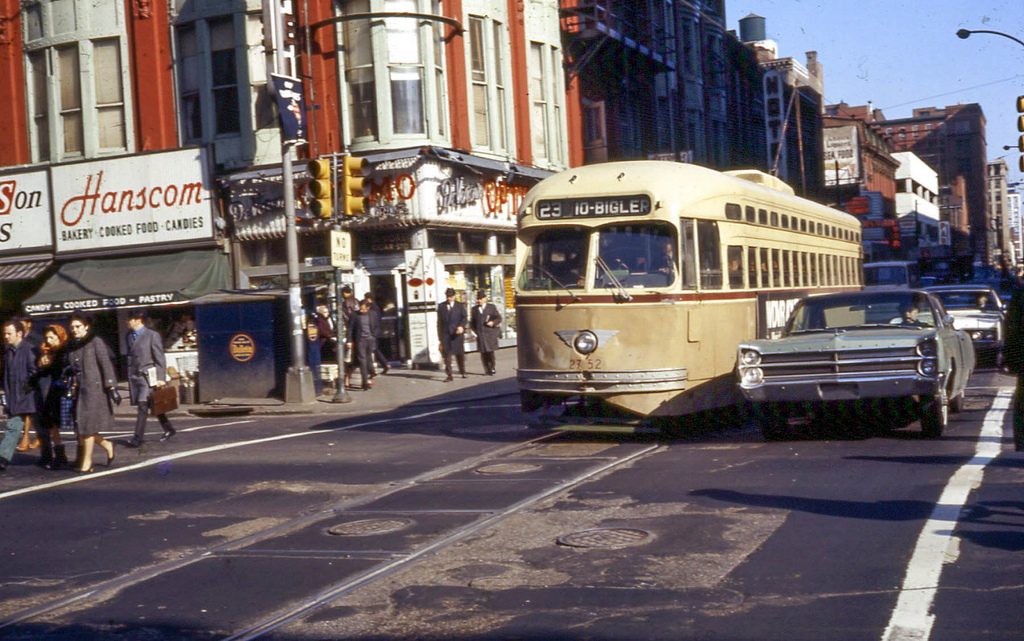 Walk into a restaurant, they had Sy's 'table." Delis were his favorite. We used to go to the Willie Glassman's in Overbrook Park often with reporters and the Wings' players. Sy would tell me, "you don't have a milkshake with a Corned Beef Special." So I switched and ordered the Jewish Hoagie and Iced Tea. One day there, Jimmy Wasson put mustard on his baked beans. Sy about "threw up" in disgust and for years he always talked about Wasson and his eating habits.  
When one Saturday my dad took me to Ragazino's on Fitzwater Street, I told Sy about it. We walked in, and he noticed the unmarked soda bottles and referred to "the kind of place this is." He knew it all about South Philly, which was about as "mobbed up" as any place in town back then.
Sy was also the only guy I ever saw stop traffic, at rush hour and at Broad and Vine no less, If you grew up in Philly you'd remember cop jumping around that we all saw on the Channel 6 Action News lead-in. Well one night on our way to the Inquirer and Daily News, at about 545 pm, the traffic cop, white hat and all, put his hands up in all four directions, blows his whistle and stops traffic in all four directions. Now you have to understand, that this is at the busiest intersection in town. He then, white glove and all, waives Sy into the middle of the intersection for a conversation, saying at the top of his lungs, "Sy Roseman, come on through" as we rolled up in Sy's metallic green Cadillac Coupe de Ville. Down went the drivers side window, and in leaned the cop to talk with Sy. It was unbelievable. 
So back to the story.
You see, Sy thought I was destined for better things than stuffing tickets in envelopes. He recognized skill and talent, telling me his last assistant, Steve Greenberg, was now Director of Production at The Spectrum, so I went from stuffing tickets to stuffing press releases into them. It was a promotion and an experience that really put on a path that at that time I had no idea I was on.
That, and he had this cool idea. Have a 14-year-old kid go do the running so he could sit in his car. I mean, who's going to stop some kid going upstairs to the Inquirer or Daily News, Bulletin or into the newsrooms of the Associated Press, UPI or the radio and TV stations. 
Back then, WCAU and WFIL were across the street from our offices. Here I was, a 14-year kid, sneakers and all saying, "I need to go upstairs" or "I have something for so and so." Not a guard in the universe stopped me. Talk about building relationships with the media, I knew them all, and Sy told me just what to say to each of them. I'm talking about getting to know Jack Chevalier and Herm Rogel at the Bulletin, Bill Fleischman and Phil Jasner at the Daily News, Johnny Dell and George "Duden" Dernodan at the Inky and guys like Howard "Howard" Eskin, Don "Tolly" Tollefson, Al "Meltz" Meltzer, Hugh "Hughey" Gannon, Tom "Brookie" Brookshier, Tom LaMaine, Peter Silverman. The list went on, and on, and on of who I was getting to know, and by the time the season started, I was known as "Andy from the Wings."

When I got home, the first thing I did was grab my Mohawk lacrosse stick, and a hard Indian rubber ball and play catch against the wall down the street along the driveway. The kids in my neighborhood thought I was nuts. For hours on end, in my basement or against the wall on weekends, I would play catch with myself. Eventually, a few other kids bought sticks, but for me, the wall was how I learned to catch, throw, and even shoot. 
As March ended, Sy had a few of our players flown down for some advance publicity. Of course, that meant I had to help, so one day, after school, I met Captain Carm Collins. Sy and I took him on a media tour, and as time went by Sy, Carm and I developed the kind of bond you built by spending time with one another. Carm was one of a kind. A classic. He was rough. He was tough, but he quickly became everyone's favorite guy. He had this boy like charm. His wonderment about playing in Philadelphia never ended. In a way, it was like Peter Pan. For all of us, it was really like a dream, and each day the dream just got better.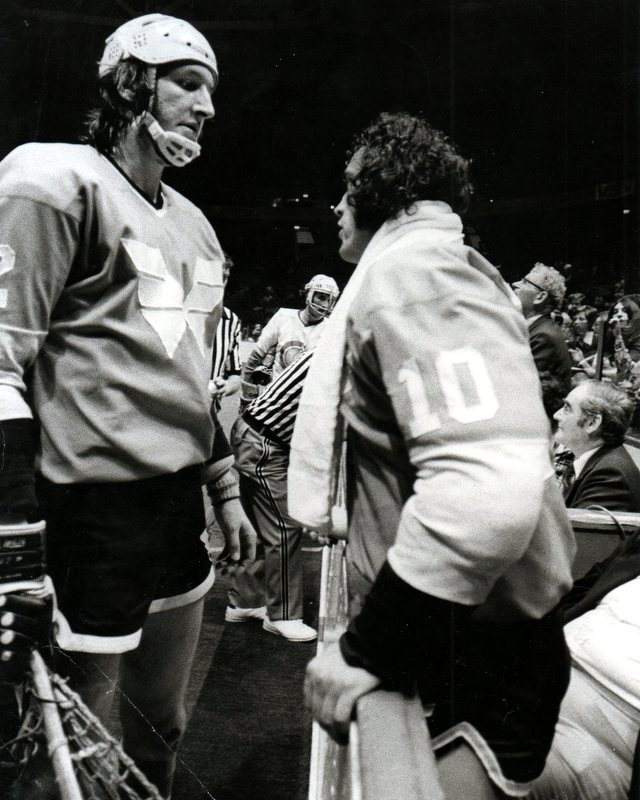 Now you can't be in sports and not get a nickname, and in my case, it came courtesy of Captain Carm and John Grant. That happened a few weeks later in April as training camp was happening up in Peterborough (aka the Borough) John Grant and Carm were down for more publicity, and I walked into the Wings office with my school books after school. I used a mail strap my dad had given me to carry my books, and John Grant said, "look, it's Opey Taylor," referring to the Ron Howard character in the Andy Griffith Show. Carm immediately started calling me "Opey" and then Lloyder, and soon just about the entire team, and for the next two years, I was "Opey," "Opie" or just plain "Op" much like Grant was "the big ugly goof," and Jimmy Wasson was "Wasser" and Carm was simply "Cap" short for Captain.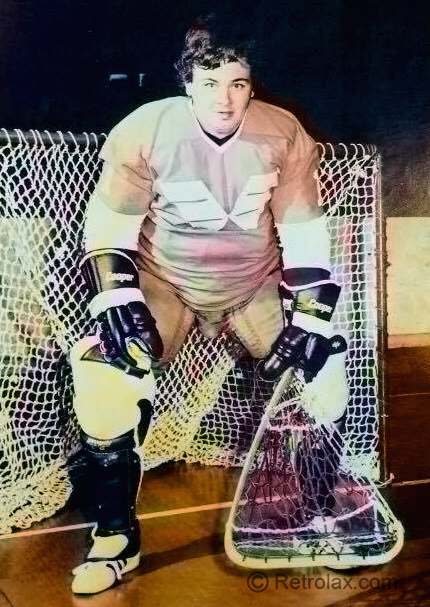 Our goalie, the laughable, and lovable Wayne Platt was "Supe." He always thought that was short for Superstar, but it really wasn't. In John Grant's twisted sense of humor, it had to do with Wayne being a mailman in Peterborough and aspiring to be the local station's supervisor.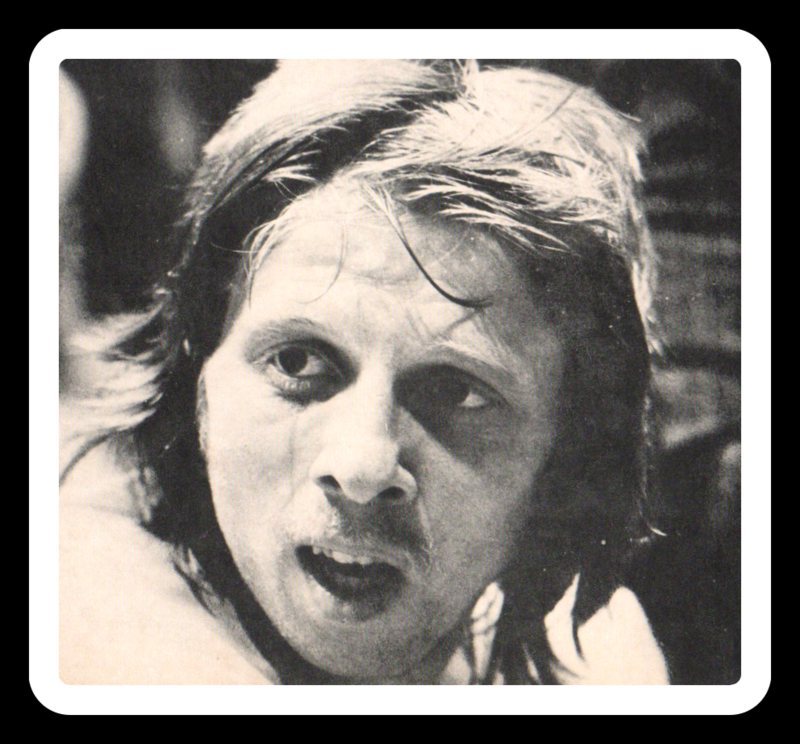 Terry Lloyd was known as "Little Lloyder" a name given to him by Sy, and it was apropos as a few months later Terry met Violet, his now wife and by the next season they had a "little Lloyder." Of course, there was Larry Lloyd, who we simply called "Lloyder." There was "Ballpark" Jim Grady, "Spitzer" Terry Davis, "Hammy" John Hamilton, "Goebs" for Keith Goebey, "Kraz" for Joe Krasnaj, "Bouch" for Rick Boucher, "Normy No Sweat" for Daryl McColl, "Tumbles" for our equipment manager and "The Monkey" for coach Bobby Allan. When I once asked Carm why they called Bobby "the monkey," he replied, "from the back with his long hair and bald head, he looks just like a Monkey." Nicknames stick and for me in 1974 and 1975, I was Opie.
So by now its April 1974. The Flyers are in the Stanley Cup playoffs, the city is in a sports frenzy, and the Wings were allowed to show a video on the concourse of the Spectrum behind sections Z/A. We had this Sony uMatic ¾" tape machine and a big TV set. It was on a rolling cart. Ed Tepper gave me his business card, and on the back, Ed Snider signed a note "good to admit to all events." So did Joey Primavera, a 19-year-old South Philly kid who knew John Perri who also came to games. Along with us for some games was Joey Doeny, who John Perri was the Big Brother to. The three of us, but usually just Joey Doney and I would play the video, hand out brochures and talk to people about the Wings and the upcoming season to fans as they walked the concourse before the games and between periods.
Guys, We Need The Locker Room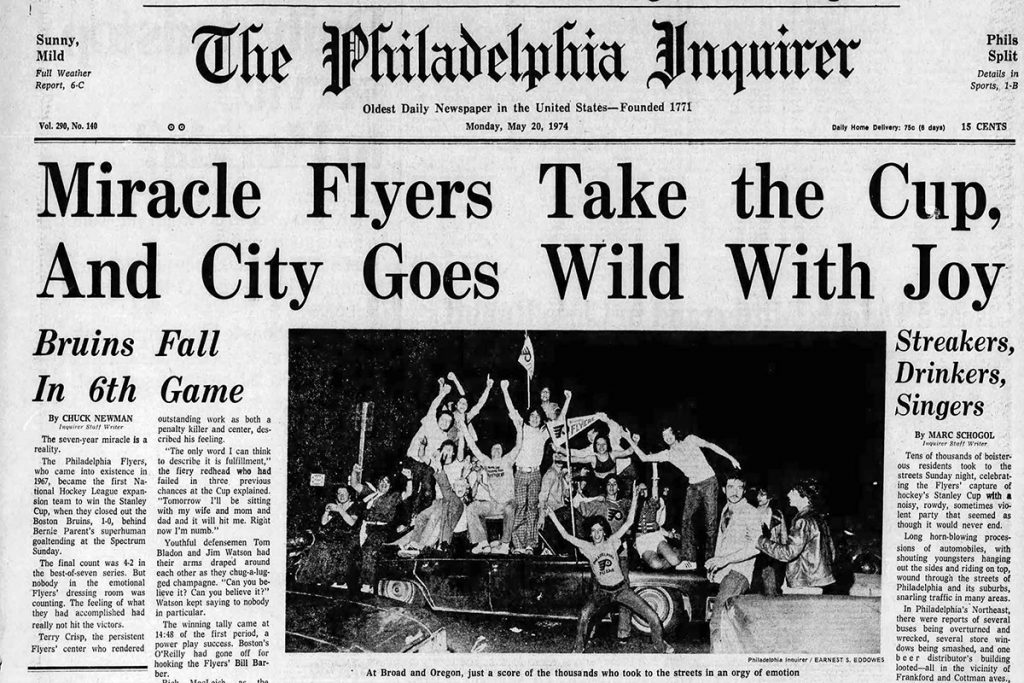 Now if you know your history, in 1974, the Flyers never lost a single playoff game at home, and Joey and I were there watching every game, standing behind seats in section A/Z and sometimes 1/40. We stood wherever we could during play, and on May 19th, 1974, something magical happened. No, not the Flyers winning the Stanley Cup and being there. It was the same day the Wings would play their first game in Philadelphia and open up their home season at The Spectrum.
But there was a hitch. 
The bedlam from The Flyers winning meant the start of our home opener had to be pushed back and had people from the Wings scattered all over the arena or trying to get there. Tepper and Natale were with the Sniders in Ovations or the Flyers Directors Lounge. Some players were on their way from the hotel, but a few, like Larry and Terry Lloyd, John Grant and Jimmy Wasson were already in the building, having watched the game from the Zamboni entrance area while Joey and I were up on the concourse. So at about 630 pm after finally getting the video equipment put away I went down to the locker room area to get the press room and press box setup, as Sy had given me instructions on what to do that day.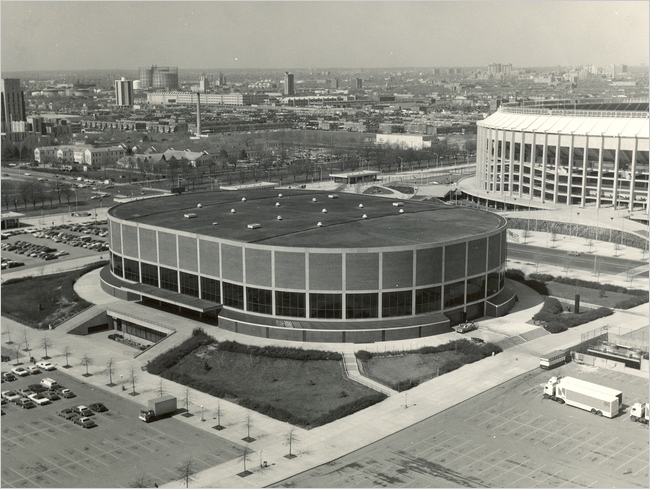 There I found opposite the visiting NHL Locker Room were the four Wings, Lloyds, Grant, and Wasson. They had their sticks on their equipment bags, but end down. And Grant, as he was never shy, says, "Hey Op, get us our locker room, we have a game to get ready for." But there was one problem, some of the Bruins were still in there according to the hallway guard. So here I was, age 14. Maybe 5'9 and 140 pounds soaking wet, being asked by "the guys" to get them in the locker room. So with everyone else from management nowhere to be found, I did what every red-blooded 14 year old would do. I got help.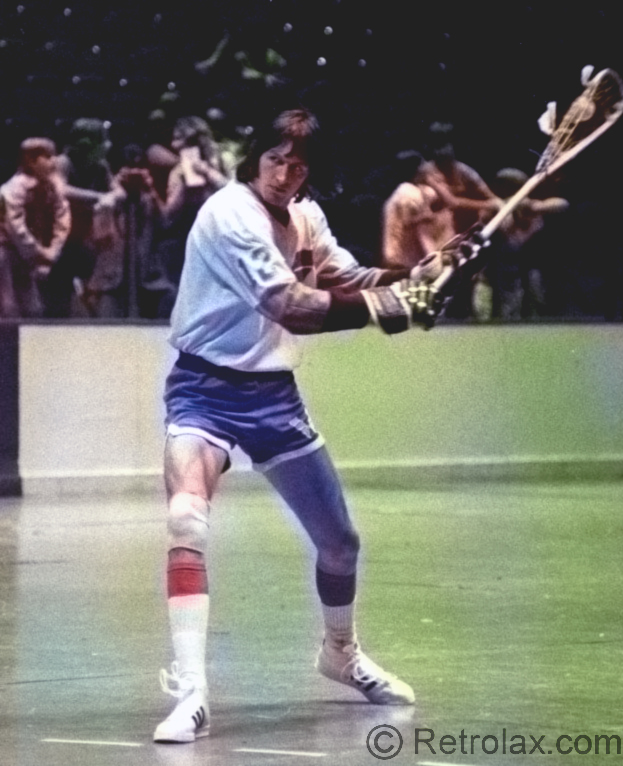 Help came in the way of two of the Spectrum's finest back of the house security guards ever. John Rhodes, all 6'5' 265 pounds of muscle and tough. During the day he was a Non-Teaching Assistant (an NTA as it was called) at Simon Gratz High School, back then, the toughest and most dangerous high school in Philly. I then grabbed Elijah Hughes, all 6'9," and well over 300 pounds. He was affectionately known as "Slim" by all that knew him.
With what looked like something out of a movie, the three of us walked into the Bruins locker room, and there just sitting in the locker benches against the far left wall was Phil Esposito, Gilles Gilbert and one more player (I think it was Ken Hodge) smoking cigars, dejected, having just lost to Kate Smith who had sung God Bless America live and in person, Bobby Clarke, Bernie Parent, Rick MacLeish, who scored the game's only goal, and the Flyers. 
I walked up to the trio and said without any hint of sarcasm or visible pleasure, "Sorry you lost guys. We have another event tonight, and we need the locker room." 
Now Espo, who plays a part in the future with me involving locker rooms, looks at me, seeing a 14-year-old kid, and with the kind of look that was  basically "you have to be F'ing kidding me," politely. But in a moment I will never forget, it was then, without any scripting, John Rhodes, with his deep James Earl Jones-like voice, said, "can we help you with your bags, boys," as if he was a valet playing a part  in a Hollywood movie, and right then and there, the three looked up and saw just who my backup was, and got up and left.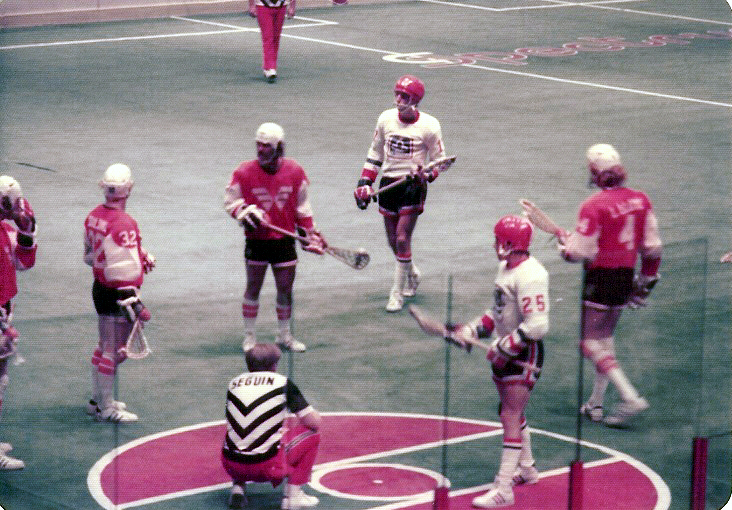 That night we beat the Montreal Quebecois. I remember imitating our GM Jack Bionda after a bad call and walking out of the press box and kicking a trash can. I mean, if Jack did it, it must be cool. Not so, and I got kicked out of the Spectrum by some usher who thought I was a fan. I walked all around the Spectrum and Les Graves, let me back in via the Executive Entry Door, only to be given a huge ration of crap by Sy, who had been informed by Charlie Able, the press box guard about what had happened. I never did that again.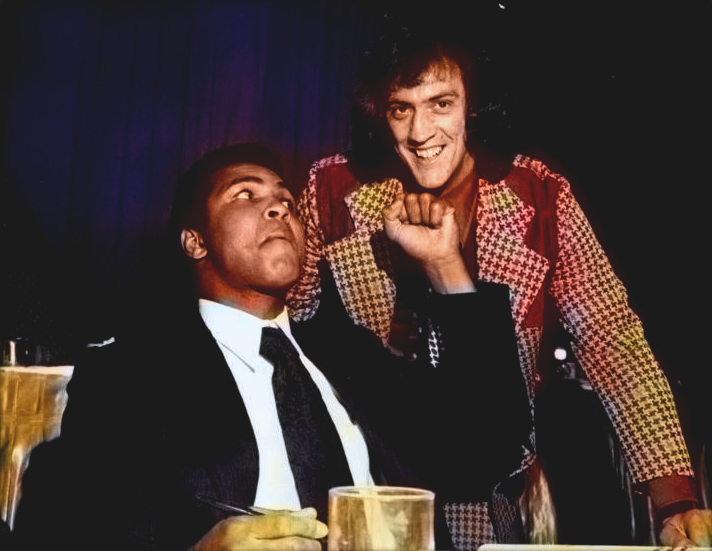 The Wings had opened their season a few days earlier the road, losing to the Maryland Arrows. Carm Collins introduced Arrows ace forward Paul Suggate to his right hand. A few times, punching Suggate through his mask and breaking his nose. Just before the opening game at home at our Friday media event, Natale remarked, pinching his nose to Carm, "Hi, my name is Paul Suggate" with a nasal twang. The Wings beat the Quebecois, and Sy went on to start a crusade that Captain Carm being as tough he was to bill him as  "the uncrowned North American Heavyweight Champion." And the media loved it. It was Sy who started to always call Carm, "Captain Carm" and it just stuck.
As all the media are being wooed by Sy Roseman, whom by then I nicknamed "The Wily Old Veteran," sometime in May, someone else had lined up a series of Saturday personal appearances around the Delaware Valley. Of course, by then, everyone wanted "Captain" Carm, and the first appearance we had was at Gold Medal Sporting Good on Bustleton Avenue in Northeast Philadelphia, the same place I had bought my first box lacrosse stick.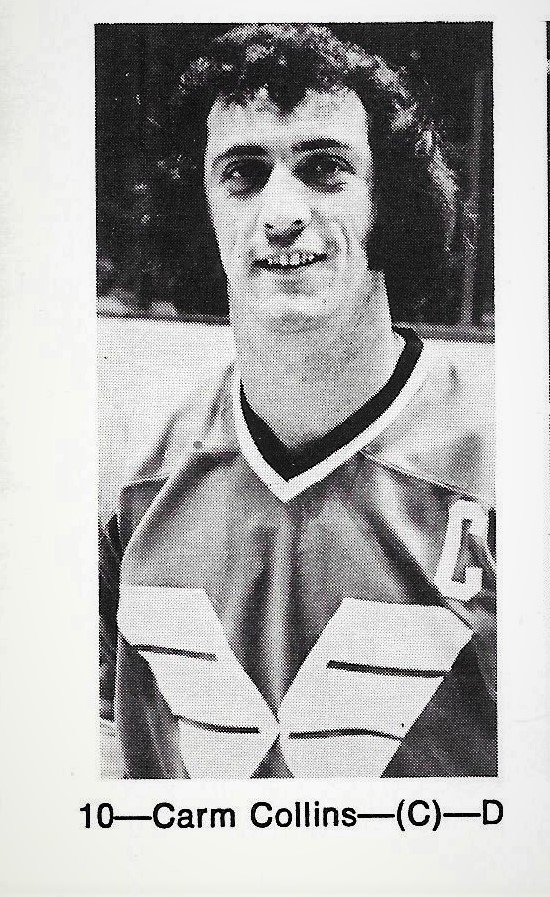 It being Saturday, Sy wanted to be able to have the day off, so I got assigned to take charge of the appearance. Sure, why not. Who better than some 14-year-old to tell people what to do. 
Carm had his then 5-year-old daughter in town, Kimmy. It was decided I would go on the appearance and keep things organized. Of course, that meant Captain Carm had to pick me up. So here comes Carm in his red Ford LTD convertible and Kimmy in the front seat. That day Mom and Dad meet Carm, and Carm was very polite. He was downright charming. Mom thought he was the nicest guy, and how cute Kimmy was. Dad was the ever stoic ex-Marine Master Sergeant (who had been who helped stage Iwo Jima-something I learned many years later) and just chatted with him about being in Philly and how he likes playing here.
We hop in the car and Carm starts talking about Peterborough, and his reputation up there. Now, if you know the Cap, about every third or fourth word is "the F-bomb," but for me, the F-bomb was like once or maybe twice a day playing backyard sports. You just didn't drop it indiscriminately. Well, not Captain Carm. It was part of every sentence. He would start with it. End with it. Heck he even found a way to insert it into any sentence. 
So as we're driving up Castor Avenue to get to Gold Medal, Carm blurts out, "you know Op. Everyone in Peterborough knows me to f*** anything that walks, talks, creeps or crawls, but they don't know me that way down here." It was a classic line that had me laughing for years. The whole drive was a few words, the f-bomb, another few words, another f-bomb. We did the appearance and Carm, Kimmy and I went for lunch at Country Club, on Cottman Avenue, up the street from my junior high school where I'd be back on Monday.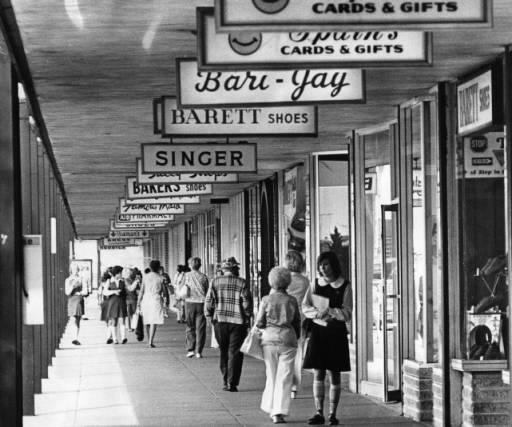 I remember one thing from that day. At lunch and at Gold Medal that not many people knew Carm yet or around town, but I knew with his charisma and manner that was going to change very quickly. Later that week, Sy is driving me home from the office, and we're talking about the appearance at Gold Medal. I remember telling Sy about Carm saying, "walks, talks, creeps or crawls" and Sy about drove his Caddy off the road laughing so hard. For years until his death we always talked about Carm and that line of his. 
Carm had a nickname for Sy. He called him "Cyril." It was total schooyard. I called him the "Wylie Old Veteran" and Cap came up with Cyril.  It was a magical relationship. The PR pro. The charasmatic team Captain, and the Kid. 
To this day, nothing could approach that level of bromance. We had this special chemistry that was unduplicated. It was magical. The reporters saw it. They loved it. Even in the Flyers heyday, with "Velvet" Joe Kadlac, no team had the media so engaged. It was all Cap and Sy and the "boys" as he called them. We had a very different kind of magic. It was beyond special it was a brotherhood. 
In the annals of the Wings, if Larry Lloyd and John Grant were high scorers on the floor, Carm was the leading scorer off the floor, and if he didn't score, he at least was always taking his shots on goal.
Stories.... Oh Were There Stories
Colorful as Carm's verbal language was, he really had a big heart. He also loved cars. He was always teasing Sy about his lime green, and then blue Cadillac Coupe de Villes. But deep down he loved Sy and his Cadillacs. Sy hooked him up with a Cadillac dealer, and Carm scored a convertable Coupe de Ville. Fire engine red. White top. In urban terms, a real pimp-mobile. But instead of trading in the Ford LTD Convertable he gave it to Jimmy Hickey…..Captain Carm, with his rough tough exterior, inside, was all class.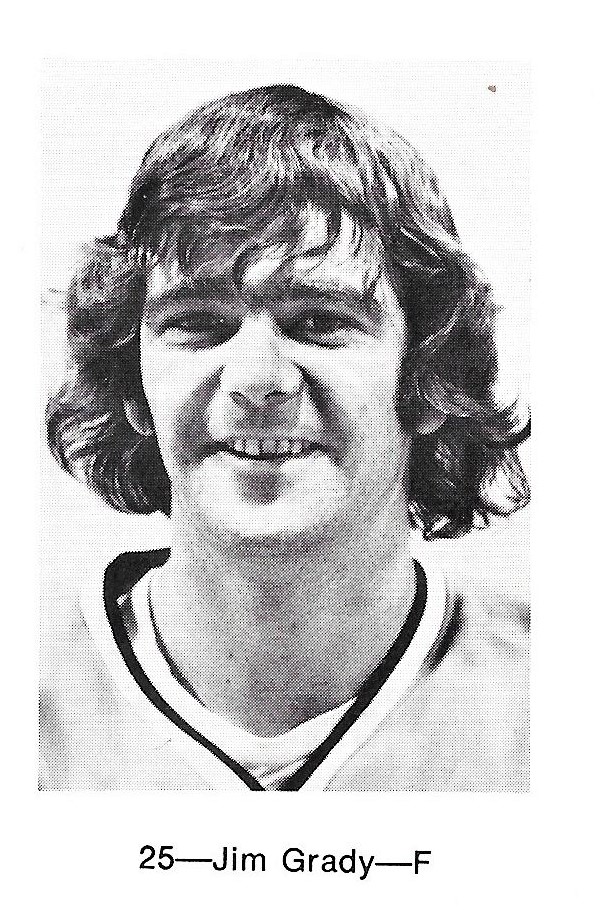 On the team in year two was the one and only "Ballpark" Jim Grady. A gifted shooter, with a deadly underhand as well as an over the top shot, like so many Peterborough boys, Grady had played out west for a few years before joining the Wings. During practice one day, Sy is telling Grady about Jim Brown, the former all-everything NFL running back who also was a standout lacrosse player in college. He talks all about how Brown did the "fullback spin" and tells Ballpark how to do it. Well a few weeks go by and all of a sudden Ballpark is storming down the box with the ball, and he plants his foot and spins. I mean, he does the fullback spin and fires the ball top corner. The goaltender and the defender had no idea. No one in the league had ever done one. That was Ballpark. Crazy like a fox and hell on wheels.
Then there was Terry Davis, known as "Spitzer," the older brother of the famed Johnny Davis. It's year two and we're using Astroturf, and Spitzer is out on the carpet figuring out how to shoot the ball off the side of the catgut to put spin on the ball. And boom, one game he does it. He shoots the ball and hits a spot on the carpet down the west end of the Spectrum and the ball turns and goes top corner.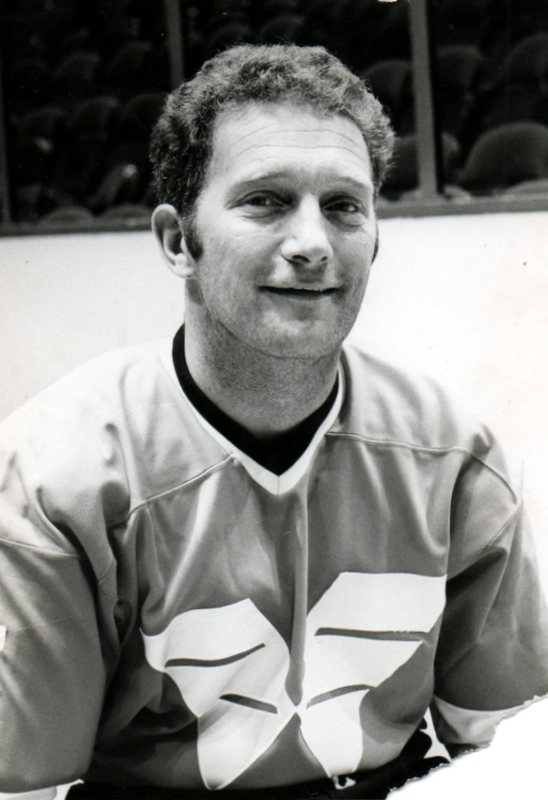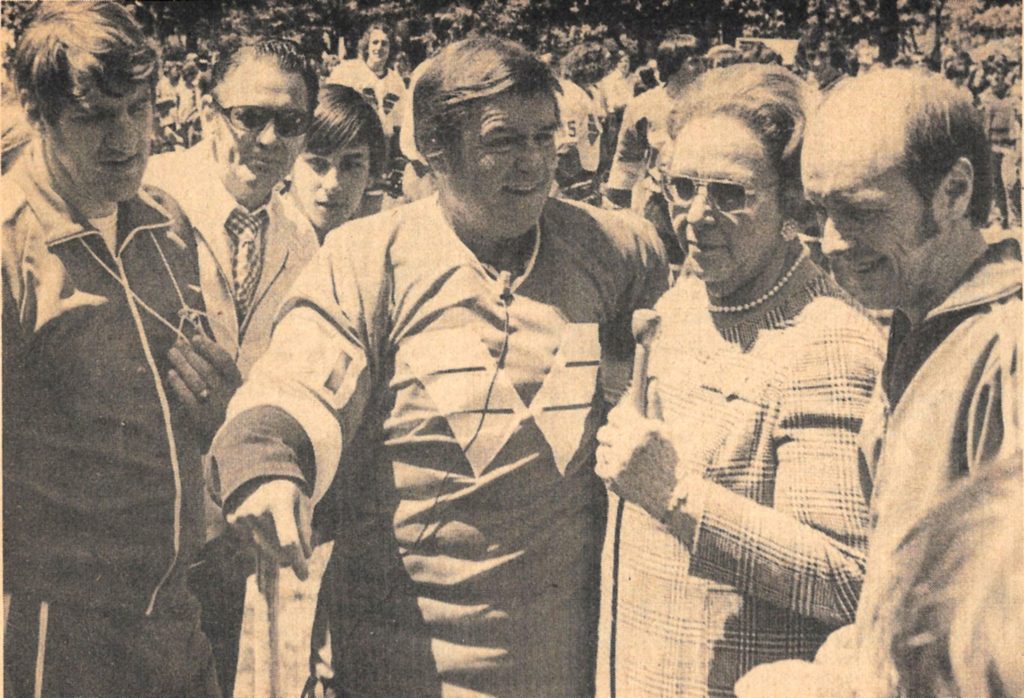 A few days after the Gold Medal appearance, over a late lunch, Sy and I went out to meet with Kiki Olsen, then a producer with the Mike Douglas Show at KYW Studios, and a freelance writer around town. We were discussing a segment on the TV show when Sy pitched her to write a few stories. Kiki loved the idea and went on to write more than just one. First she pennned a piece entitled "The Meanest Game in Town," and given the heyday of the Broad Street Bullies, it was spot on about the Wings. She then wrote another excellent feature story, "A Woman's Look at Lacrosse." 
Let's face it, the thundering feet on the wooden floor and thick thighs in shorts was something only soccer and basketball could duplicate. But lacrosse players were tough. They collided. They battled, and they fought. It was for many a gladiatorial match up of brawn vs. brawn, and Kiki captured the essence of the sport and the Wings from a woman's point of view.
Kiki's second piece about women and lacrosse was great. It was classic. It was groundbreaking, and as a result, the women came out in droves, and of course the groupies came out too to watch the Wings. Someone on the team, I think it was Jimmy Wasson nicknamed the groupies "the Rampies" as they were always waiting for the players at the top of the ramp behind The Spectrum. One of the Rampies had a younger sister who was actually one year ahead of me in my high school. When she saw me at school one day, she said, "please don't tell the guys I'm only 15." I said of course I would, as being a good PR person is also about keeping things from going wrong, and that could have really gone way wrong. Yes, I learned early. Very early. You see, everyone loved the Wings. And when I say, loved, I mean it in every sense of the word.


But when it came to the ladies who followed the team, non came close to Barbara. Here was a knocked out, tall, South Philly Italian brunette with legs for days. Her seats were in section G, Row 1, right between the two benches. And if Sy could stop traffic at Broad and Vine, Barbara would turn heads on both benches whenever she sauntered up the steps in those mini-dresses. Even the crew in the press box would watch her climb up. Head turning. Showstopping. That was her.  Whenever we needed the girls to help out at events, we went to Barbara. And did they ever come. Charity events. The draft. Various other events. They did it all. In those days there were fans, and then there were fans, but in the annals of the Wings, there was only one Barbara.
All the time this is going on, the players still have their day jobs in Canada. To get to and from Toronto, Peterborough, and Oshawa, the Ontario contingent would fly down on a chartered plane from Mallard Airlines. The players referred to it as "sick duck airlines" a phrase coined by our equipment manager, Tom "Tumbles" Phillips, as there was always something happening, and usually, it wasn't good. 
They hated it. Prop driven. Noisy. Not very plush. It was like something you saw on the TV show M.A.S.H. Short on comfort, slow and not always on time, but that was how the team flew. One day Captain Carm on a bumpy flight asks the flight attendant to do something, as he didn't want to die a certain way. It was classic Carm, and one of those stories that just is forever etched in my mind.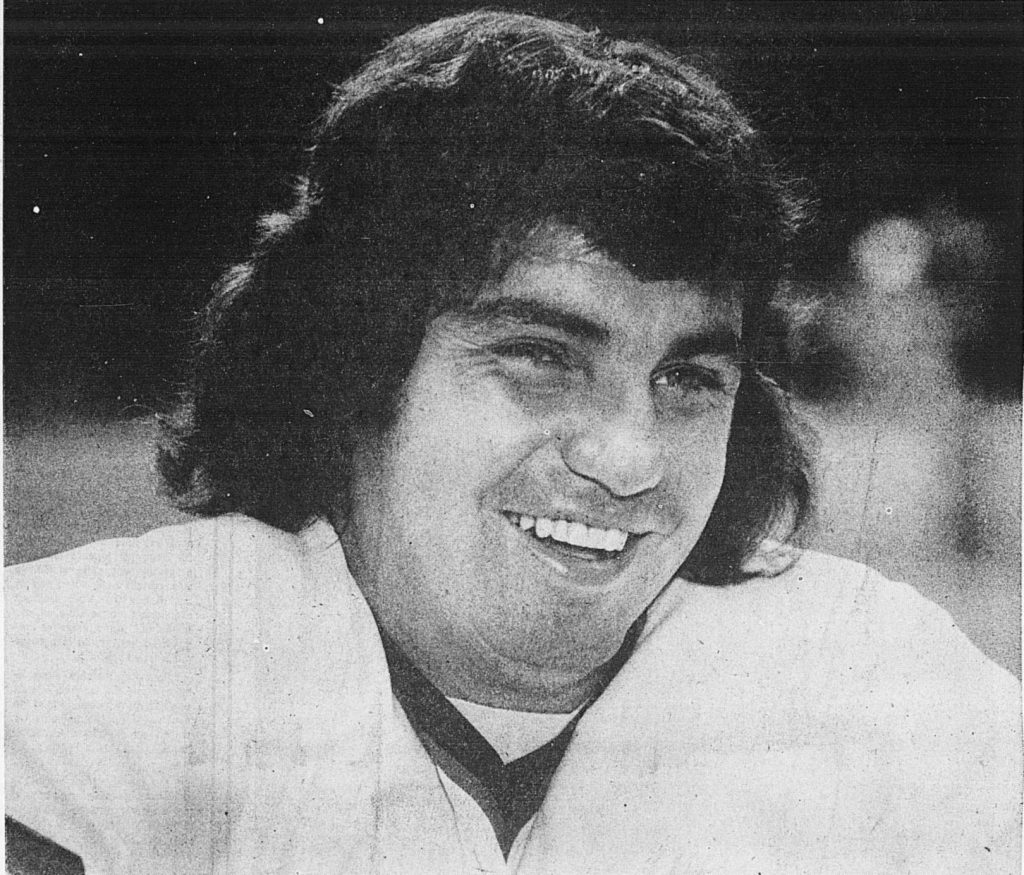 Ever the showman, Ed Tepper somehow got the rights to fomer Flyers goaltender Doug Favell. Favvy was great. He was a character in the locker room and he really could play the game. And fans in Philly loved him. When he scored one day The Spectrum crowd went nuts. He didn't play the entire season but he sure brought color to the game and was great with the media. He loved Philadelphia and the fans loved Doug Favell playing for any team in orange. But before all that there was an issue. The Toronto Maple Leafs weren't exactly happy with the prospect of their goaltender playing box lacrosse. So some reporter wrote about a Lloyds of London insurance policy. I don't know if the Wings ever paid for such a thing but it sure made for great media fodder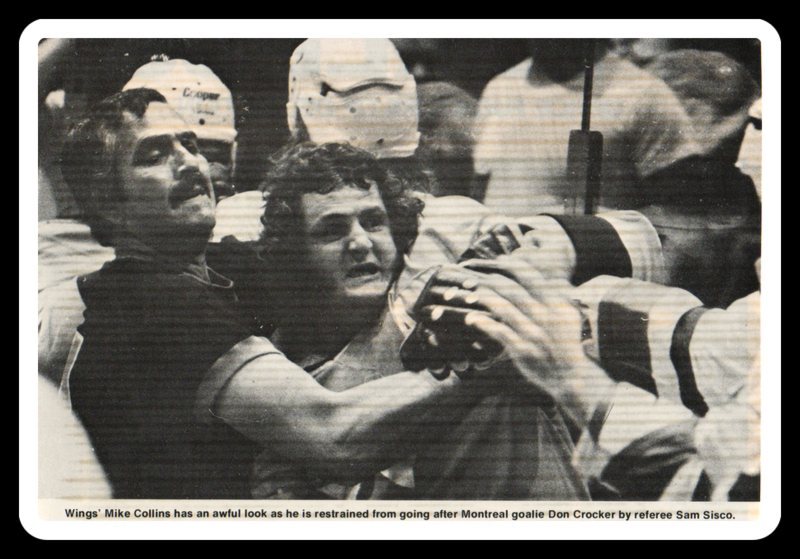 Another story I'll never forget involved Carm's and his brother Mike. It was early on in training camp, in Peterborough in April of 1974. When reporters say "players are fighting for spots on the team," in most cases they don't mean fisticuffs and tussles. Well, Sy comes back from the borough and tells us about how he is watching a practice game, and he looks up, and two guys are going at it, swinging away like there's no tomorrow. "It was Carm and Mike Collins. Two brothers fighting." Both, of course, made the team. 
Now as tough as Carm was with his hands, Mike was the king of the cross-check. A bit shorter and more stout than Carm, Mike was known for his bone-crushing and bruising checks with his stick. One day our equipment manager "Tumbles" and I were talking about broken sticks and how he would use epoxy and resin to repair them, carefully restoring them to good as new condition. 
But Mike's stick's shaft had broken in half one game, so Tumbles had a problem that no combination of epoxy and resin would solve. "I just put the pieces in a metal pipe, and taped it back up frome end to end," he said so matter of factly. Mike went on to play the rest of the year and next season with that stick, metal pipe and all, something only the opposition player's ribs ever knew.
Oh the stories. So many stories.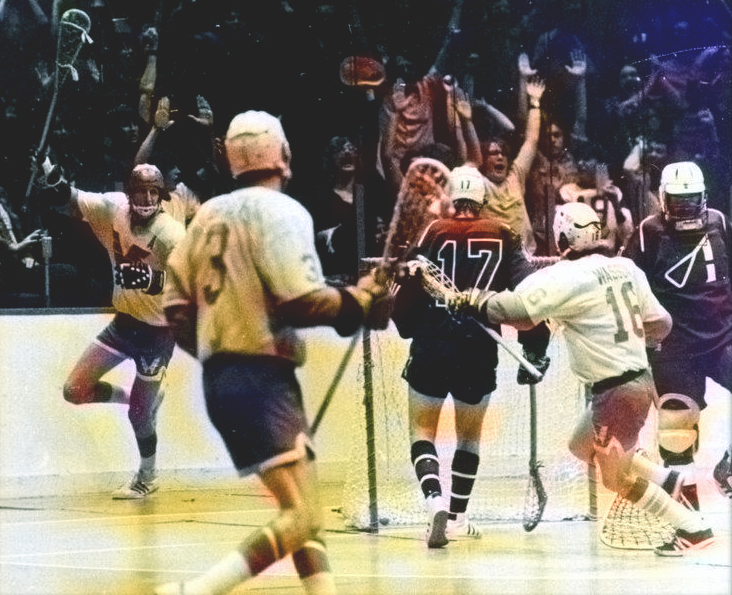 One night at a game in June or July I'm talking with Rob Tannenbaum, the sportswriter covering the Wings for the Camden Courier Post. Rob asks me if there's anything unique about tonight's game as we were between periods and I blurt out "The Ice Cream Cone Play." Puzzled he looks at me and ask what it was. 
Well it seemed earlier in the game, Wasson and Grant, who had grown up playing lacrosse together since they were young enough to hold sticks in Peterborough, had created this fake out play where it looked like both John and Jimmy were shooting the ball at the same time at the goalie. Grant, who stood 6'6 ½" would fake one of his over the shoulder backhanders and together he and Wasson would yell "yay" with Grant raising his stick as high as he could, with the leather webbing facing the goalie the ball still inside. 
An astonished goalie, who didn't think the ball had passed him by would often look behind into the net and then John would bounce the ball through the goalies legs. Tannenbaum after the game interviewed both Wasson and Grant and the next day the Ice Cream Cone play was in print, and I was now a source to reporters, not just "Andy from the Wings." Yes, Sy had taught me well, and I was still only 14.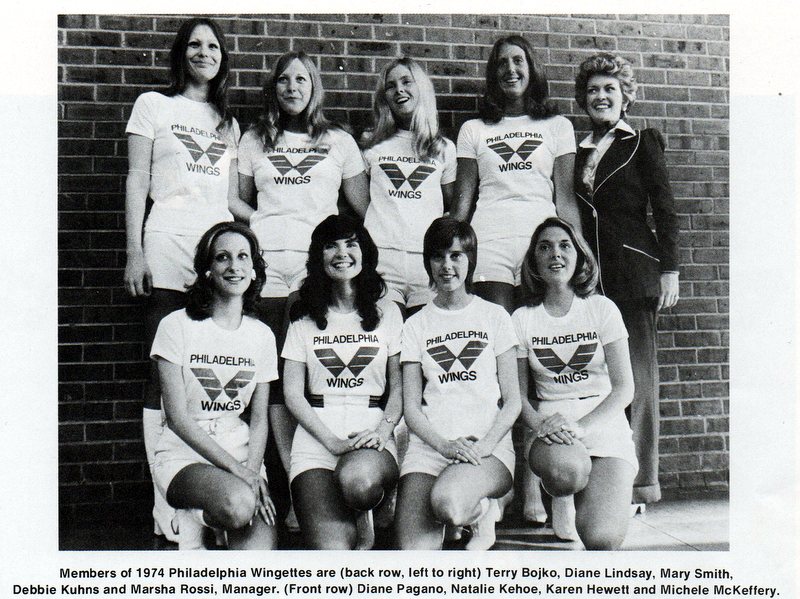 Then there was the day on JFK Plaza with the players, and our Wingettes, a group of 20 something young women all dressed in white t-shirts with the Wings logo and hot pants.  In goal was the very buxom Cathy Liberi and the rest of the Wingettes who worked the Press Box, Super Box and ran drinks and score sheets to guests seated in the VIP boxes around the second level of The Spectrum. 
Here we are, on a sunny day in June, in downtown Philly, surrouonded by City Hall, The Municipal Services Building and the Convention and Visitors Bureau, and we've got a game of lacrosse being played between the Wings and the Wingettes. And the media came out in droves.  And of course there was something novel and it involved Captain Carm. After the publicity stunt Carm remarked that was "for the first time, in a lacrosse game, I had actually ever scored on a girl during the game." And of course Carm had to put an F-bomb into the conversation, if for no other reason than to drive Sy silly,  "but that he had never f**ked a goalie." It was another classic Captain Carm line that never made the press but sure had us all laughing.
Then there was Adock Shenandoah. Along the way, Marsha mentions how she knows a guy from Charley Moon's Bar who used to play lacrosse, and was a real red blooded American Indian. It turns out that Shenandoah was actually not only good with his stick, he was also supposed to be good with his fists.  It all fits. Local American Indian, a born fighter, joins a team named after the local Indian tribe. Adock ends up playing only a few games but, it made the news because of who he was and how Sy spun the story.
When I think back to all the amazing things I saw that year nothing comes close though to Bobby Allan and John Grant playing catch before a game, or after practice. Now when I say catch, I mean 180 feet apart, tossing the ball over The Spectrum scoreboard, backhand and into their sticks, and not moving the sticks more than a few inches left or right, for what seemed like an eternity. I don't think tennis players are as accurate with serves or even Billy Barber with his snapshot. It was mind-blowing to watch that and another vivid memory.
At  the end of June, and as the summer vacation from school is starting, Sy tells me he needs to work with the printer on our next set of program books, and that he can't go with the team to Canada. But the kicker was that I'm going to be going on the road to Quebec City and Montreal to handle PR and report back to the Philadelphia media. 
Now, for a kid who had never been farther than New York's Catskills, or as far south as Washington D.C., this meant flying, something else I had never done before. It also meant my parents had to give permission and write me a note, which after some convincing mom and dad went along with writing.  
I mean, what could happen. I'd be with 20 some of my new big brothers, and in reality, that's what many were like. So off we went. 
On the bus ride between Quebec and Montreal I cranked up my Norelco tape recorder and was playing copies of Bruce Springsteen's "Greetings From Asbury Park" and then "The Wild, the Innocent & the E Street Shuffle" when Ron Ryan, another Peterborough boy, yells, "turn that darn protest music off," obviously thinking it was Bob Dylan. I replied that "this is the next big star in music," to which Ryan said "no way." History has obviously shown I was right. Ryan had joined the Wings a few months into the season, when Joe Kranaj blew out his knee. A stalwart on the crease defensively, he also had one of the best set of pipes on the team, as his rendition of Kansas City one night at a team party proved.
A few hours later we end up in Montreal, it's early July, and let's just say Montreal really will always hold a soft spot in my heart, as I clearly joined what Larry Lloyd and others refer to as "The Boys of Summer." What an amazing trip. Talk about leaving as a boy and coming home as a man. I'll also never forget Spectrum doctor Lynn Somersen telling me why I needed "to check in with him after coming back from Montreal."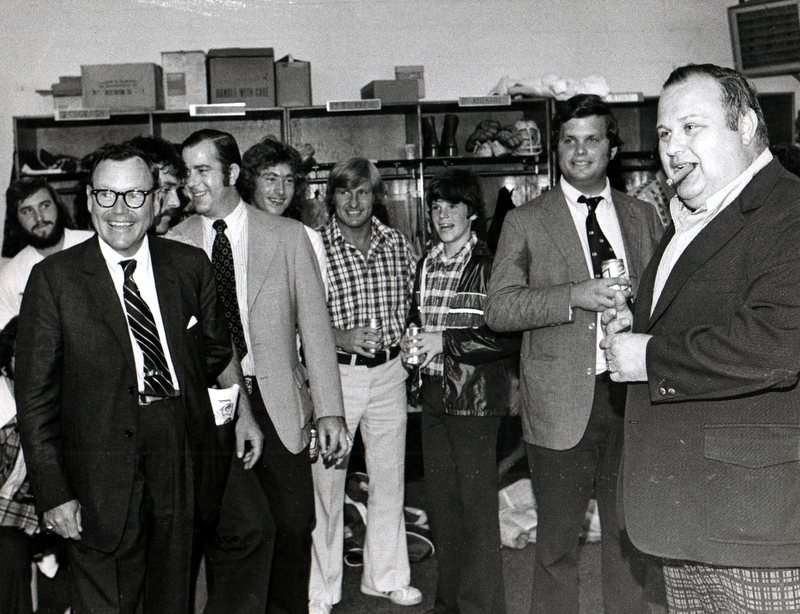 But it gets better. And in some ways got worse. Another weekend game, another weekend Sy had to stay back. The game was on TV from The Capital Center against the Arrows. Gene Hart is handling the first period intermission interview, and John Chiara, our producer, decides who else would be better to interview the "wife" of Wings owner Dave Natale. There's only one problem, the woman on the trip isn't his wife, it's his girlfriend, and everyone else back home watching on TV knows it, including our VP, former Flyers great Barry Ashbee, whose kids go to school with the kids. Both sets of kids. And the kids are watching the game too, and they say to Barry "daddy, that's not Mrs. Natale. Why are they calling her Mrs. Natale." It was bedlam. It was bad. It was a crisis that we knew was coming. 
I still remember calling Sy from the phone in my room at home and he yells, "hang up cause Tepper is going to be calling me in a minute." He was right, Ed was calling and saying "Sy, you need to get that off the air," but there was nothing anyone could do. The damage had been done.
On Monday, Gil Stein, the tough labor attorney is in the office. Natale had to go. Ashbee was more than pissed. Phone calls were flying. Tepper is locked in his office, and it's not good. Ed Snider suggests that minority Flyers owner F. "Fitz" Eugene Dixon could be the solution and eventually Dixon buys a large chunk of the team and Natale is out. 
While this is all happening, the Wings office in the Marriott is bursting at the seams. There's really not enough space to work, and we end up taking over a few "hotel" rooms around the corner from the office overlooking the pool. On some occasions, we would move out the desks and roll in the beds, turning it into what some players called "the Honeymoon Suite." It was short on frills, but it was useful for sleeping in when a bed was there, and the desks were gone.
The Wings Win The Regular Season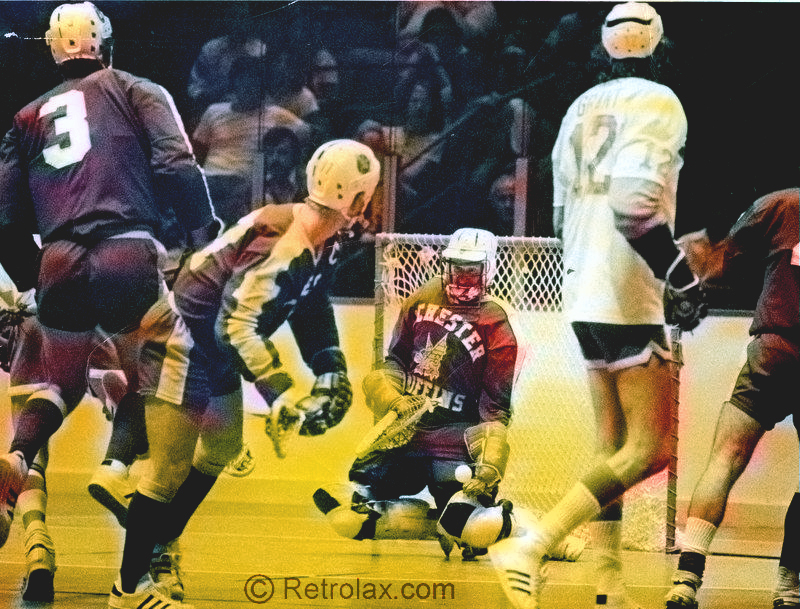 In August we're about to capture the regular-season championship going 27-13 for the season. A friend of Ed Tepper's Bill Swidell offers to buy the Champagne, in case we win the game against the Rochester Griffins. The date is August 8th 1974.
Joey Primavera, our Director of Operations, age 19, and I drive to the Liquor Control Board warehouse in South Philly to pick up the two or three cases of bubbly. Joey backs up his tan Gran Torino, and I go inside with the check. At this point, it's actually my 15th birthday that day, so what better present could there be than to clinch the National Lacrosse League title later that night. 
So I walk into the LCB and say something to the clerk that "we're here to pick up the Swidell order, and I have the check." The clerk takes the check, looks up the order, and says, "go to the loading dock, it will be there in a few minutes." About five minutes later, the Champagne arrives, Joey takes it from the clerk, opens his trunk and puts the cases there, and we head off to The Spectrum. At that point, I turned to Joey and said, "I think we just broke the law. I'm 15, your 19 and you need to be 21 to buy booze in Pennsylvania." Seriously, you can't make this stuff up.
But that wasn't the topper. The victory party is at a club in downtown Philly. Now I'm talking a "club." This place had bouncers. It had velvet ropes. And it had the crowd of crowds. Forget the fact that I'm dressed in a white suit and looked like "The Candy Man." Forget the fact that as we had just won the regular-season title and I had gotten thrown by a handful of the team into the shower in the locker room. And forget the fact that that I'm only now 15, this is a nightclub, and the idea of being carded was one thing. But I didn't have anything but a library card as ID, and even with that you still needed to be 21 to get into a bar. So it was decided that Marsha would take me into the club.  I mean, no one turns down Marsha. 
So off we go. I'm still half soaking wet, I smell from Champagne, but we just won, and the party is going to happen there. We drive up, Marsha valets the Triumph, and we get out. She says, "Give me your arm," and we walk up to the bouncers. Talk about the look of looks. But Marsha was great. She just looked at them square in the eye, and said, "Hi. He's my escort," and we walked right in. It was pure genius and something we laughed about for weeks.
The team makes it through the season, but in the playoffs, we lose to the Rochester Griffins in six games when Lenny Powers, who had grown up playing with Wasson and Grant, holds one of the players getting off the box, and we end up with a "too many men on the floor" penalty. And the season's over.
The Dark Days of Winter 1975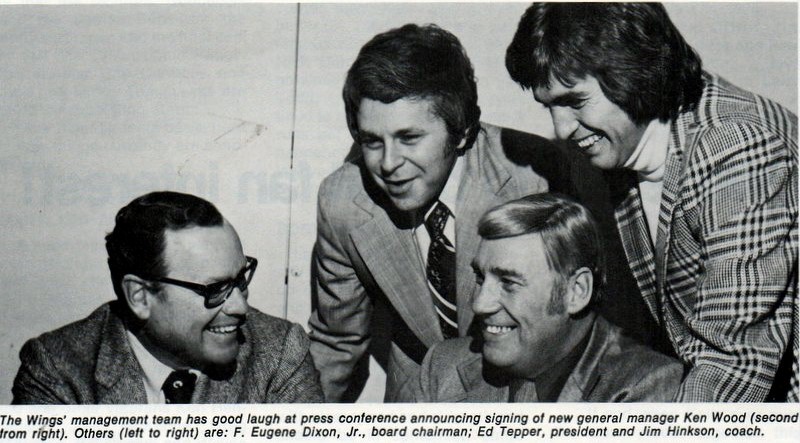 During the offseason, the team is sold officially to Fitz Dixon. We move out of the Marriott to offices just down the street on City Line Avenue. I get asked to "manage" the draft that's being held in Philadelphia and at the same time, I get asked to rank players based on stats. I collected stats on everyone. University of Maryland forward, and a former Canadian box lacrosse player, Mike French was my guy to pick. But instead, we draft Derek Forbes, a former CFL football player and reported tough guy. Bobby Allan decides he's not coming back to be our coach, so Jack Bionda hires Bobby Marsh, from Coquitlam British Columbia. Besides being a senior league lacrosse coach, Marsh is also a telephone lineman for BC Tel, so we went from a high school vice principal to a telephone lineman as our coach. Donnie Barrie, our assistant coach, also doesn't return, and along the way, a truck, filled with the team's 1975 equipment is stolen outside the Cara Inn near Toronto.  The season isn't starting out good. Not good at all.
Bionda is either fired or quits, depending on whose side of the story you want to believe, and The Wings organization that was so well regarded in 1974 is now in a state of the blind staggers. Ken Wood, our Player Personnel Director, becomes GM, but as Bionda's best friend, he's conflicted, and stunned by how his friend Jack has put the team, and him, in such a strange position. 
Even so, the draft did yield some gems. Rick Boucher, from Huntsville, had the speed of an antelope and the hands of a middleweight. Jimmy Rickbeil, who was from Prince George, quickly fits in and is nicknamed "Marshie" for his ability to imitate Coach Bobby Marsh.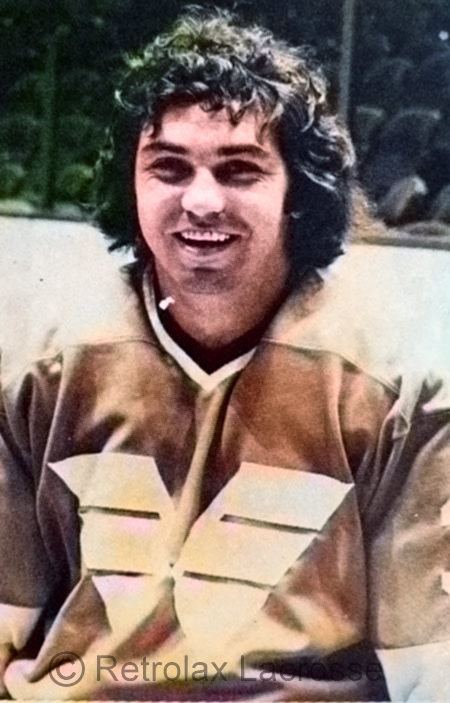 Somewhere along the way, we learn Doug Favell is not coming back either. While he didn't play every game in 1974, but when he did, he lit up the crowd, as the former Flyers goalie was a somewhat decent player. So what do we do? We sign Wayne Spooner, an ex Philadelphia Blazer and career minor league hockey player who was known more his fighting skills than his playing ability. But at least he could play, unlike Derek Forbes who could hardly catch or shoot. Heck, Joey Doney, our stick boy, and pal Billy Malizzia who played on the Junior Wings with me could all catch, pass, and shoot better than Forbes could.
But if the loss of Allan, Barrie, and Bionda, plus the equipment were black clouds, nothing was as stormy a training camp 1975 was. Instead of having camp in Ontario, it's decided that training camp will be in the Philly area.
Just before training camp starts, Sy lines up a TV interview on WPVI (WFIL) with the infamous hand, Billy Wrndl. Werndl for years was the sportscasters' producer, having done more interviews and asked more tough, insightful questions than the guys you saw on the air. Billy was great, and for many years he was my go-to sports producer. Anyway, the interview is going to be with Derek Forbes. Here I am, at 15, and I'm "coaching" Forbes how to do a TV interview as we stand outside the Marriott as Werndl and his crew get set up. Forbes was about as bad as an interview could be. He had no clue, and I remember saying to Sy, "I hope he plays better than he can talk."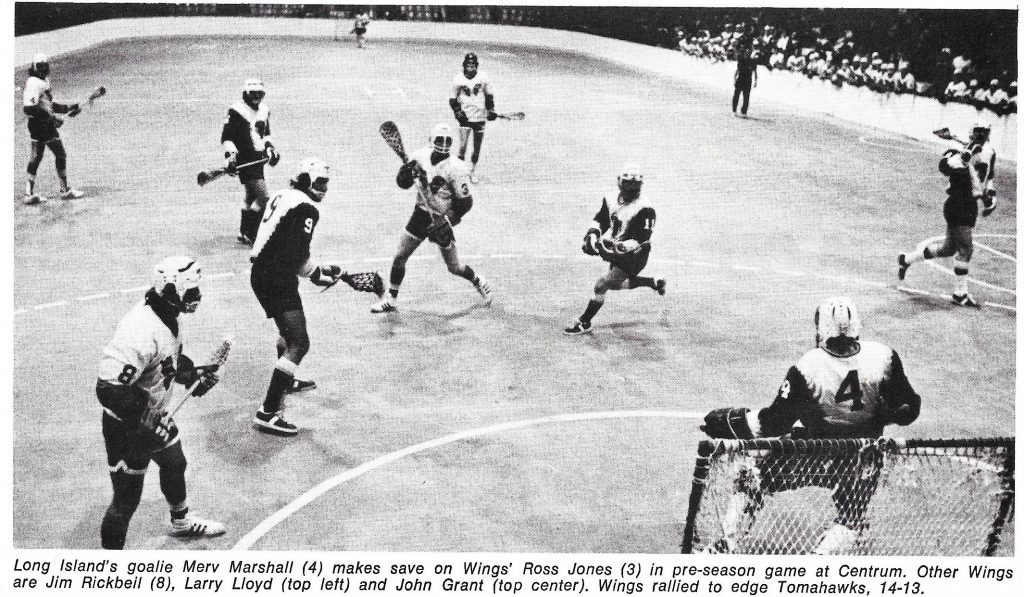 With no GM and no planning, Sy steps in and organizes training camp in Cherry Hill at The Centrum. Of course, that meant I was going to be "attending" training camp to "keep an eye on things" and to help keep it going. I ended up being Bobby Marsh's roommate and the night before we start training camp, we checked into the Montecillo Motor Lodge. By the second or third night we're there Marsh is asking me what I think of the team this year, and who should be paired up with who on the lines. Now I'm just 15, and my experience in Box Lacrosse is one-year watching, and one season of playing on the Junior Wings (we went 27-0-1 in two seasons) and I'm being asked who should be on what line by our new coach. 
As a 15-year-old being asked, I was, of course, elated. As a 15-year-old with insight well past my age, I also realized something was wrong. Really wrong. But to keep Marsh on track, and so things didn't completely go off the rails I made up lines based on the only common traits I could think of. "Geography" or "who played with who last year."
There was the Peterborough Group Wasson, Grant, Robinson, Collins, and Collins 
Then came the Oshawa Connection, Lloyd, Lloyd, Goulding, Hinkson, and Rowland
The West Coast Gang of Boucher, Rickbeil, McCool, Wayne Spooner, and Steve Shipley
The fourth group had Jimmy Hickey, Glen Ferguson, Jim Grady and I forget who on defence.
A bit in shock at what I had been asked to do, I did what I thought was the best thing to do. Go to the guys I knew best and get a reality check. I got together with Lloyder, Little Lloyder, Hinkson, Carm, and Grant, and remember saying, "I think we have a problem. Bobby Marsh just had me make up the lines for practice tomorrow." The looks on the faces of Larry and Hinker's was pure confusion. Carm was like "f*ck" and Grant just put his hands over his and sighed.
I also mentioned that Marsh wasn't making sense and was babbling, and in a state that was bordering on hysteria meets catatonic. I mean, Marsh had admitted to me that he had no idea what he was to do and how he, like Ken Wood felt he couldn't believe his "friend Jack Bionda had left him in this position."
I'm not sure if it was Hinker or Lloyder, but one of them asked, "does Tepper know?" And right then and there, Captain Carm said, "Op, you better f*ckin call Sy." So I did.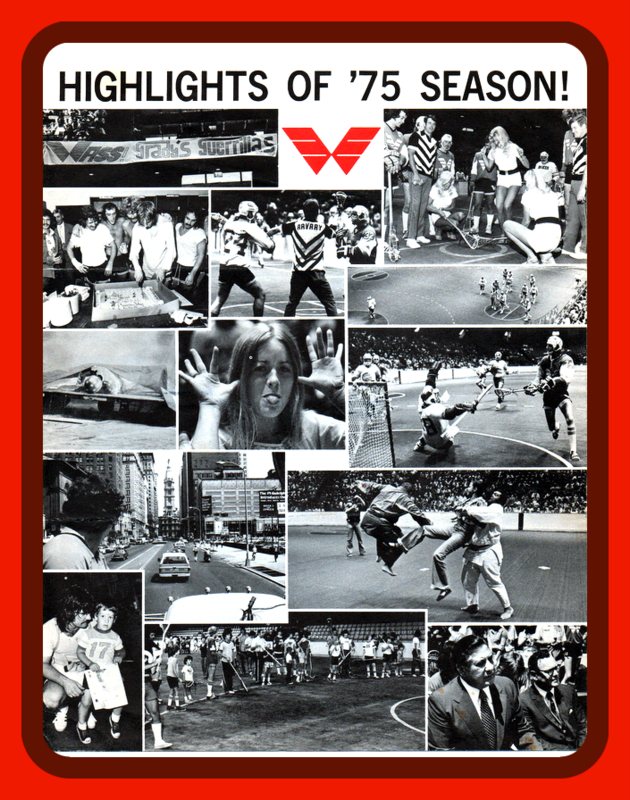 I started the conversation with, "I think we have a problem." And then went on to describe the fiasco of all fiascos that year in training camp. Here we are, like two weeks out, from the start of the season and we're already in deep sh*t. Forget the stolen equipment, here it's Passover and Easter school break, and the person in charge of the team is all of 15 and dealing with things as an adult with a group of guys who are like my big brothers. Seriously. You can't really make this stuff up. 
Sy gets on the phone with Hinker, and Tepper and right then and there, it's decided Hinker is retiring, and he's going to take over training camp and become the coach the Wings. And why not. He had coached juniors and had also written the book, "The Fastest Game on Two Feet." So who better to coach the team. 
The magic of the 1974 and 1975 Wings was something truly special. To have been a teenager, given the opportunity, and to have the experiences that many an adult dreams of, and to have it set the stage for the next 45 years of my life, I can only say "Thank you" to Ed Tepper, the late Sy Roseman, all the Wings still tossing the ball and those who have scored their final goal, thrown that final check or blocked that last shot, and like "Lloyder" I will always remember our two years together as "The Boys of Summer."
Closing Note-Who is Andy Abramson
In March of 1974, Ed Tepper, the Philadelphia Wings original owner hired Andy Abramson to work in the Wings office. He would work with the Wings until the National Lacrosse League folded in 1976. That summer he along with Wings PR Director, Sy Roseman, were hired by Ed Snider's business partner, and eventual Spectrum President Aaron Siegel, to start Hockey Central. 
Unknown to Abramson at the time he was hired to eventually run the organization after he graduated college. He had yet to graduate high school when he started working for the Flyers. Over the 13 ½ years he eventually became Flyer Office Manager, a Group Sales Executive and the first ever Manager of Amateur Hockey Affairs and produced Bobby Clarke's retirement night.

From his days at Hockey Central Andy is often credited with taking Ed Snider's vision of developing a future fan base, by getting kids playing hockey so they and their parents came to games that has made the Flyers games sold out for many years. His credits include starting the Flyers Learn To Skate Programs with the City of Philadelphia Ice Rinks, the between periods Mites on Ice, initiating the The Pepsi Shootout and the Flyers Cup. In 2020 the Flyers Cup will celebrate its 40th year this year, an event Andy started in 1980 while with The Flyers' Hockey Central. 
Since then he has gone on to help amplify the value of the Denver Nuggets, served as the General Manager of the Celebrity All Star Hockey Team that raised over $6 million dollars for Charity and led The Upper Deck Company's Sports Marketing, positioning the company as the number 3 most recognized sports marketed brand according to Team Marketing Reports.  Since 1992 Abramson has led Comunicano, a global brand communications agency, specializing in technology startups, with now 47 exits and over $5 billion dollars in real value created for founders, employees and investors. Along with serving as CEO of Comunicano, he is also CEO and co-founder of Brand Communication Design, a brand strategy marketing agency with offices on both coasts.  
Now age 60, Andy is an avid wine industry participant, has made wine in California, serving as the USA Ambassador for the Grenache Association, and in 2012 earned the distinction of being the first Californian to be Knighted by the French Chevalier du Commanderie, Faugeres Conferie, an order that dates back to the Templar Knights.
Editor's Note:
Retrolax is proud to welcome a friend and supporter to the website, Andy Abramson, who's recollections of the 1974-1975 National Lacrosse League, and more importantly, the Philadelphia Wings, to the growing family of contributors.
We welcome Andy to the growing Retrolax family!