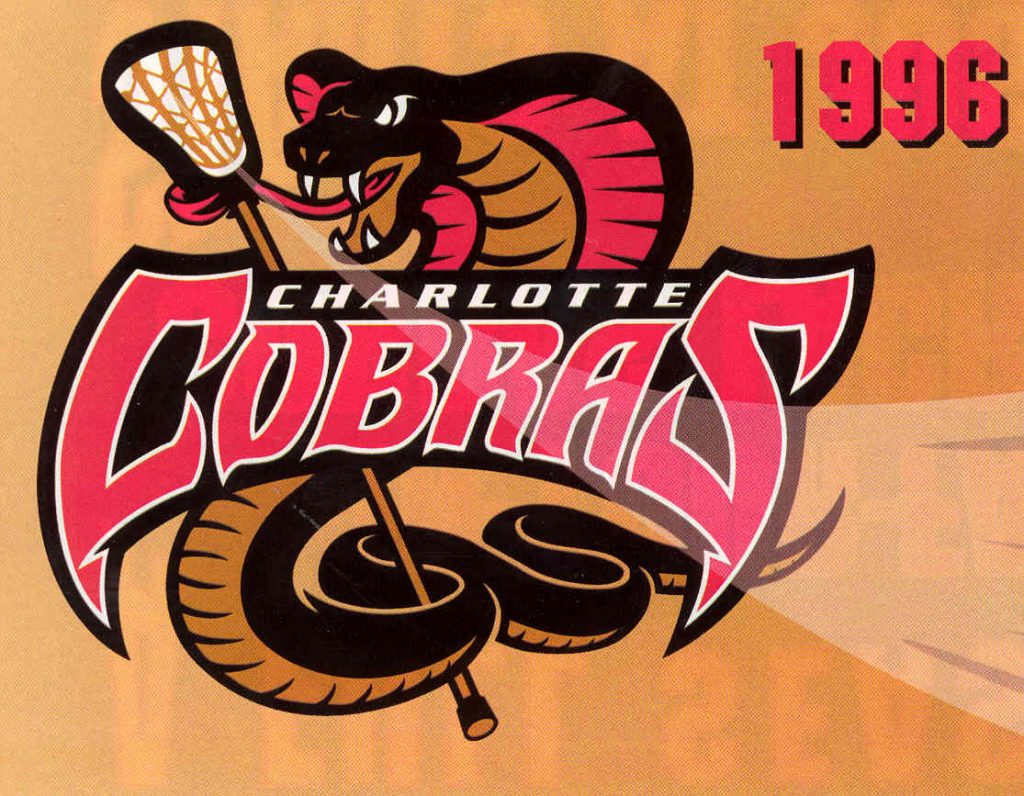 Expansion seems to be the wave of the 90's, but for any business it's often a difficult decision. Sports franchises, however, appear to be hitting their stride. With the NFL, NBA, MILL and Major League Baseball all doing their part recently some feel the time's right. So too, apparently, does the Major Indoor Lacrosse League.
Entering its tenth year of existence, the MILL has decided it's time to grow and spread its wings, so to speak. And with that, the league has added the Charlotte Cobras for the 1996 season. It's a big step for the MILL because until now, no franchise had existed farther south than Baltimore. "We found that the game of indoor lacrosse was not necessarily tied to the college game." MILL Senior Vice President/ General Manager Mike Mathis, explaining why the Cobras landed in Charlotte rather than near successful college programs at Duke or North Carolina. "It's targeted to a different audience. We were looking outside the Northeast corridor." "Charlotte seemed logical." Charlotte also seemed logical because of its growing reputation in sports. "I think that it's a great move for the league to get out of the North- eastern lacrosse corridor," Cobras coach Joe Seivold said. "Charlotte is obviously a great sports town… The next thing you know, i will grow into the league that I think everyone envisions it will be." The Charlotte Hornets have led the NBA in home attendance six times in its seven-year history anc had 276 consecutive regular-season sellouts at the 23,698-seat Charlotte Coliseum entering the current season. The Carolina Panthers' unparal leled success as an NFL expansion team has spurred interest and, in 1996, they will unveil Carolina's Stadium with a seating capacity of 72,500.
The East Coast Hockey League's Charlotte Checkers, who will share 9,475-seat Independence Arena with the Cobras, have averaged more than 8,000 in each of their first two seasons. Get the picture? Potential! To help ensure the success of the first-year team, MILL officials dipped into the rich college tradition at North Carolina and hired Seivold. "With Joe's success at North Carolina and his teaching ability, we thought he would be able to adapt as he went along," Mathis said.
Seivold, like fans in the area, will be new to the game. He never played in the MILL after serving as captain of the Tar Heels' 1986 and '87 teams. He has however, been teaching and coaching high school lacrosse at Durham Academy in North Carolina for six years. "There's a lot to draw the interest of spectators. It's fast, physical and has the potential for high scores." "No. 1 you're going to see a lot of good scoring, good athletic moves to the goal," Seivold said.".
The MILL doesn't need two- and three-point goal situations like they use in indoor soccer. You're going to see scores of 16-12 and 18-16." "It's not going to be lazy lacrosse. The game isn't slow." Veterans such as Chris Bates, and Dwight Maetche both formerly of the Wings will help make the Cobras competitive. And they'll need to be. The novelty should bring crowds at the start, but winning will keep them coming. No one knows if Charlotte will support a team because fans must be educated. Only time will tell if the league had an accurate scouting report. "If you can pick up hockey rules, you can pick up lacrosse rules," Seivold said." Don't expect the MILL to rest on its laurels long. Charlotte won't be the last unexplored territory sought out. Watch for more in 1997, perhaps even a West Coast division.
Until then, see you at the arena.