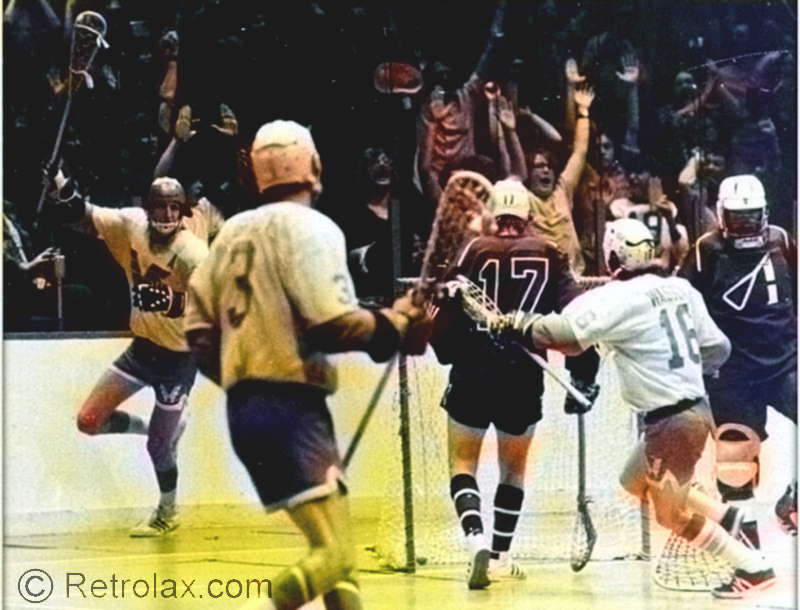 Friday, February 13, 1987
By MIKE KERN, Daily News Sports Writer
For John Grant, it seems like old times.
Grant, a native of Peterborough, Ontario, became one of the big fan favorites when he played for the Philadelphia Wings of the short-lived National Lacrosse League in the mid-1970s. Now, at age 36, Grant has returned to try and help the Wings of the newly created Eagle League get off the drawing board. And, really, there is no place else he would rather be, particularly at this stage of his career.
"I appreciate the opportunity," Grant said. "I guess maybe that's why they called me. It's like having some more ice cream on the cake. I consider it an honor that they still thought this much of me."
What's not to like? Despite missing an opening loss at league leader New Jersey when his flight was snowed in, Grant is tied for second on the team in scoring with three goals and eight assists.
The Wings (1-2), who are fresh off a 17-11 win over New Jersey in the Jan. 31 rematch at the Spectrum, will attempt to even their record when they host the Washington Wave (1-2) tomorrow night.
That first home game against New Jersey attracted a league-record 14,189 fans, almost 5,000 more than the second-largest crowd so far. And since the advance sale for tomorrow's game already is approaching the 9,000 it was for New Jersey, it is likely the Wings will draw very well again.
None of which surprises John Grant.
"When the old league went under, it wasn't because it failed in Philadelphia," Grant said. "We averaged close to 10,000 a game. To me, it's the sports mecca of America. The people there are quality fans. You can't sell them an inferior product. But if you give them their money's worth, then they'll support you with everything they've got.
"There's unbelievable pride involved. I know some of the Flyers, like Kerry Huffman and Glen Seabrooke, from back home. And they say the same thing: If you can't play in Philly, you can't play anywhere. It's special."
As far as Grant is concerned, just being back in the Spectrum is special. The entire experience has rekindled a lot of fond memories.
"I brought about seven kids down with me (from the pee-wee team he coaches) last week, to see how well sports get received in that country at the pro level," Grant said. "I mean, you see the enthusiasm in the stands, it's amazing. Most of these guys are used to playing in front of maybe 300 in the field (as opposed to the indoor) game.
"Just coming down the ramp into the arena, talking to an electrician who worked there 10 years ago, if I closed my eyes it would've been like I hadn't lost any time at all. But my bones tell me differently."
When does Grant finally envision himself putting down the lacrosse stick for good?
"Coming from such a small town, I get asked that question everywhere I go," said Grant, who has competed as a top amateur both nationally and internationally for the past decade. "Canada is basically a two-sport country. It's hockey in the winter, and lacrosse in the summer. As soon as you can see the grass come up through the snow, people start saying, 'John, are you playing again this year?' It's almost like a community thing. It's the same guys you've played with since junior, and you just sort of get into a habit. It's hard to say no.
"It's a great sport, and some day I hope I can turn the TV on and see my young boy have a chance to play. I wished it would have come back sooner. We always had confidence in the quality of it. It's the kind of sport where you'd play with the same intensity no matter how many people show up to watch. A lot of these guys would play for free, because it's the kind of thing you can't play if you don't love it.
"At my age, I can't do as much as I used to, but (coach Dave Huntley) knows what I can and can't do. I think I can also have a positive effect in terms of what I know about how the game's supposed to be played."
Of course, it doesn't hurt to have a packed house behind you, either.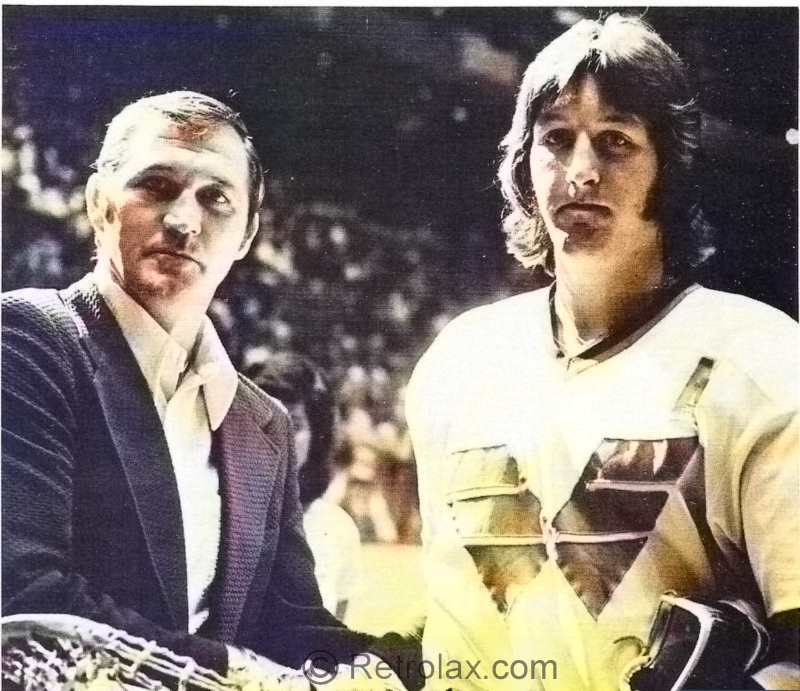 "The crowd set the tone right from the start (against New Jersey)," Grant said. "The reception we got was just unbelievable. I was trying to think what it might be like, but I never dreamed it would be quite that overwhelming.
"I think the American public is getting sick of hearing about arbitration and big salaries. When it comes back to reality, hey, it should be a sport first. If our owners all closed up shop tomorrow and none of us got a cent, they would all be back playing somewhere for fun.
"And perhaps more than any other group of fans, the people here seem to understood that. I don't think that will ever change."
WINGING IT: Even if the Wings do not advance to the playoff final, the game will be played at the Spectrum March 14. Russ Cline, the league's executive vice president, said the choice was based on the availability of arenas on that date, but the fact that Philadelphia is considered the league's flagship franchise no doubt figured into the decision as well . . . For those same reasons, there is a chance the Wings might wind up hosting a first-round playoff game March 7 even if they don't finish as one of the top two teams during the six-game regular season.