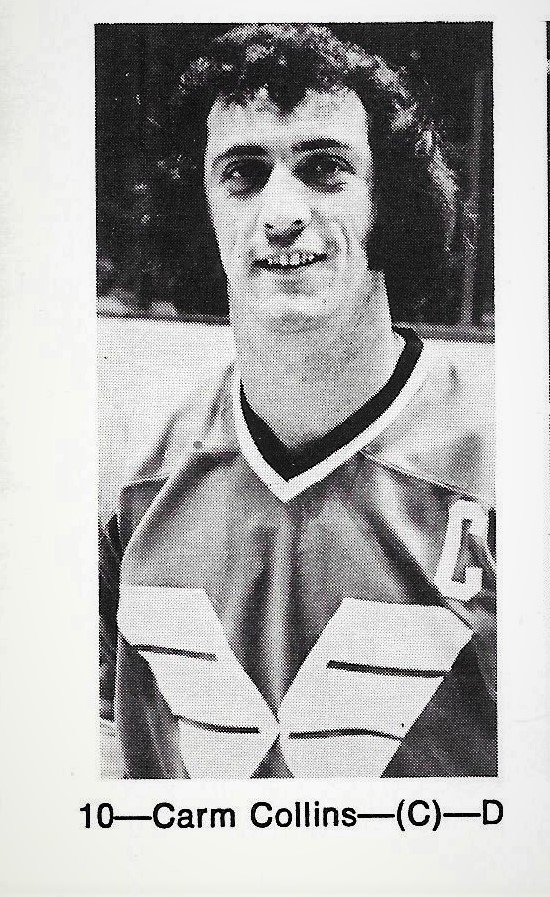 By NEIL PASCOE 
The night of Aug. 8th could have been classified as one of the most crucial for the Philadelphia Wings of the new National Lacrosse League. Crucial? It was downright essential. Make no mistake about it.
The Rochester Griffins were in town that night, just two points behind the league leaders, breathing fire, and threatening to come within one point in the suddenly frantic NLL race.
During a 40-game season, it is an extremely difficult assignment for any coach or team to get themselves continually "up" for each and every game, but that night the Wings management gave coach Bobby Allan a helping hand. In fact, they outdid themselves when it came to providing an inspiring farce.
Aug. 8th just happened to be "Dave Schultz Night." And, if there were anyone who could ignite the adrenalin in Philadelphia sports fans' veins, it could only be the Hammer of the Stanley Cup Champion Flyers. A throng of 10,889 (the Wings' third largest of the season) were on hand that evening and, as Schultz stepped into the spotlight at centre court prior to the contest's opening draw, a full minute's standing and deafening ovation greeted the Stanley Cup hero.
It was the kind of reception that could make one run through a brick wall without as much as feeling it. And the Wings' players noticed. It was also the time for the "Hammer of the Flyers" to meet the "Hammer of the Wings."
Carm Collins, Philadelphia's newest hero and complete with a sling due to a season-ending shoulder separation, handed Schultz a 10-pound, gold-plated sledgehammer on behalf of the Wings. The crowd loved every minute. "I'd like to thank the Wings and I want to wish them good luck during the season and throughout the up-coming playoffs," responded Schultz to the adoring masses.
Then came his most stirring statement. "I hope to return the favor after the NLL playoffs," summed up the Hammer.
The game? Oh yes, it couldn't have had more of a Frank–Merriwell ending if Schultz had donned lacrosse gear himself and manned Collins' defenseman position.
The Wings rallied for a pulsating 12-11 thriller over the Griffins and opened a convincing five point spread of daylight between themselves and Rochester.
It was the beginning of what would prove to be a six game winning streak. The result was the series clinching win Griffins.
The "Schultz Wins, however, could not have come at a more opportune time for the Wings..