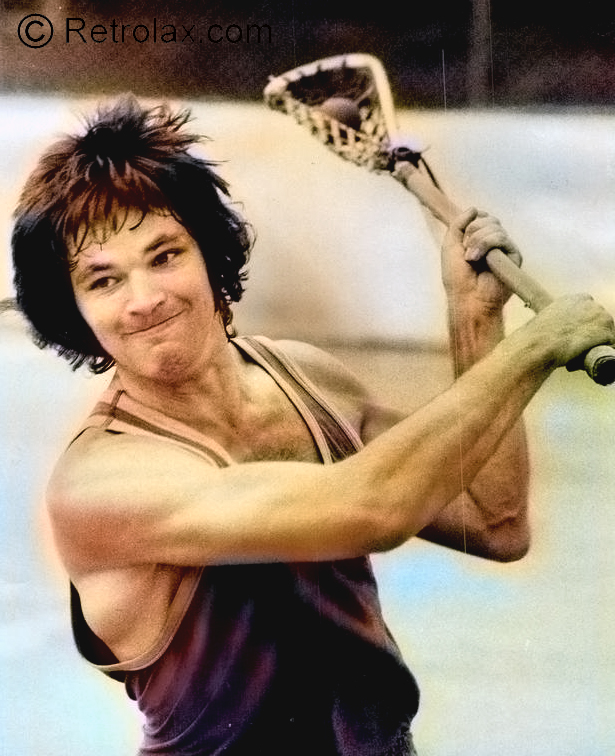 By ALLAN WOLFE
MONTREAL — Dale MacKenzie has never enjoyed playing lacrosse like he has this year. He is in the National Lacrosse League, playing with Les Quebecois de Montreal and scoring a lot of goals. "The calibre of the 'competition is better," MacKenzie confided. Dale should know, for he has seen a lot of different styles of lacrosse in his 10 years in the game. Edmonton-born, Dale moved to Toronto when he was 12 years old. The next year he started playing lacrosse. "I joined because they wanted me, because I could run fast. I would run up the floor and pass off."
Along the way, Dale played in the .1969 Canada Games with the Rexdale Junior B Team, winning the silver medal. Quebecois teammate Bill Nunn was member of that team, but MacKenzie isn't so sure that Toronto is ready to support professional lacrosse. This year's team is an example to prove his point. "Toronto has been the testing ground for just about any professional sport in Canada gnd lacrosse may have just been overdone there." Like professional soccer in Montreal, perhaps lacrosse just needs a rest one or two years, before coming back.
Unconfirmed rumors have it that the Tomahawks will be moving next year. When on the bench, MacKenzie tries to watch other players and pick up the best points of their style. He especially likes to watch Maryland's Paul Suggate. "He paces himself well," MacKenzie has noticed about Suggate. Going into the playoffs, MacKenzie has to think of double-shifting and learning to pace himself. The defenceman that MacKenzie doesn't like coming in on (he actually would like to have clear sailing each time — what forward wouldn't), is Bruce Murdoch of the Syracuse Stingers. Thankfully, Dale won't have to worry about Murdoch anymore this season. On a one-on-one, though, Dale thinks that he would beat the defender 7-8 out of 10 times. "There are not that many aggressive men around. "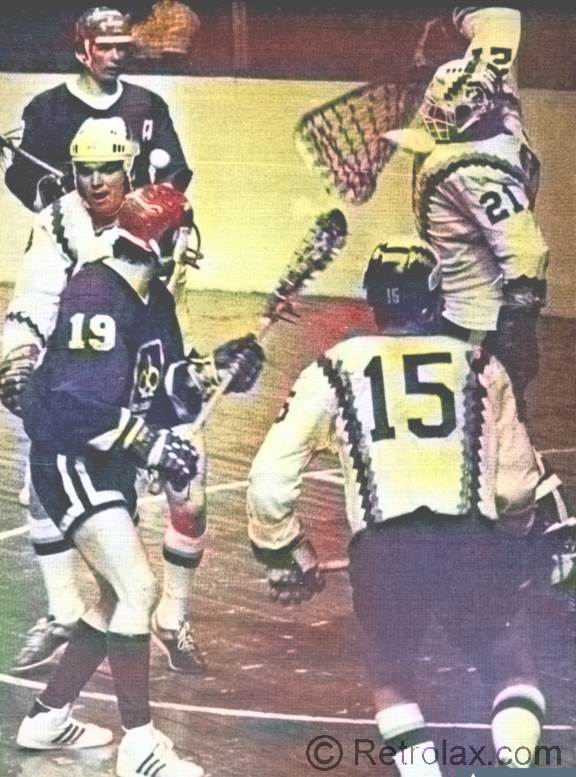 In goal, MacKenzie finds that Philadelphia's Wayne Platt and Syracuse's Larry Smeltzer have given-him the most problems. Going into the playoffs, MacKenzie said that the Quebecois have the confidence to do it now. "We will take Rochester in five games, if we win the first," he said confidently. "It will go six, if we lose the first game."
Unfortunately, Montreal has only-beaten Rochester three out of the eight times they played this season. MacKenzie is giving Maryland six games to beat Philly, in the other series. After this season is over, Dale will be going to the University of Waterloo, to take a semester of kinesiology, which, he explained, is somewhere in the physical education field. He wants, eventually to work with people, but not necessarily in athletics.
When not playing lacrosse, or relaxing with squash, basketball, or jogging, Dale is working on his pilot's license. His said that he is halfway there, and was on his way out to St. Jean, Quebec, on the day we spoke, to see an air show. In fact, Dale once toyed with the idea of joining the Air Force/ but decided instead on lacrosse. Another of his projects is devising a system of exercises that lacrosse players could do during the off- season, to keep their muscles in tone. He will be using all the facilities of the University of Waterloo, and hopes to devise some plan that will be adopted by professional lacrosse. After school lets out in January, Dale would hope to travel for a few months, before reporting to trainings camp in March. Looking ahead to the future of lacrosse, MacKenzie is cautious of expansion. ' 'They shouldn't expand too fast. It would be too much of a drain on the available talent. The league would diminish in calibre of play. " As for Les Quebecois, Dale would like to see a good minor system, so that they could get a good solid feed of new players.