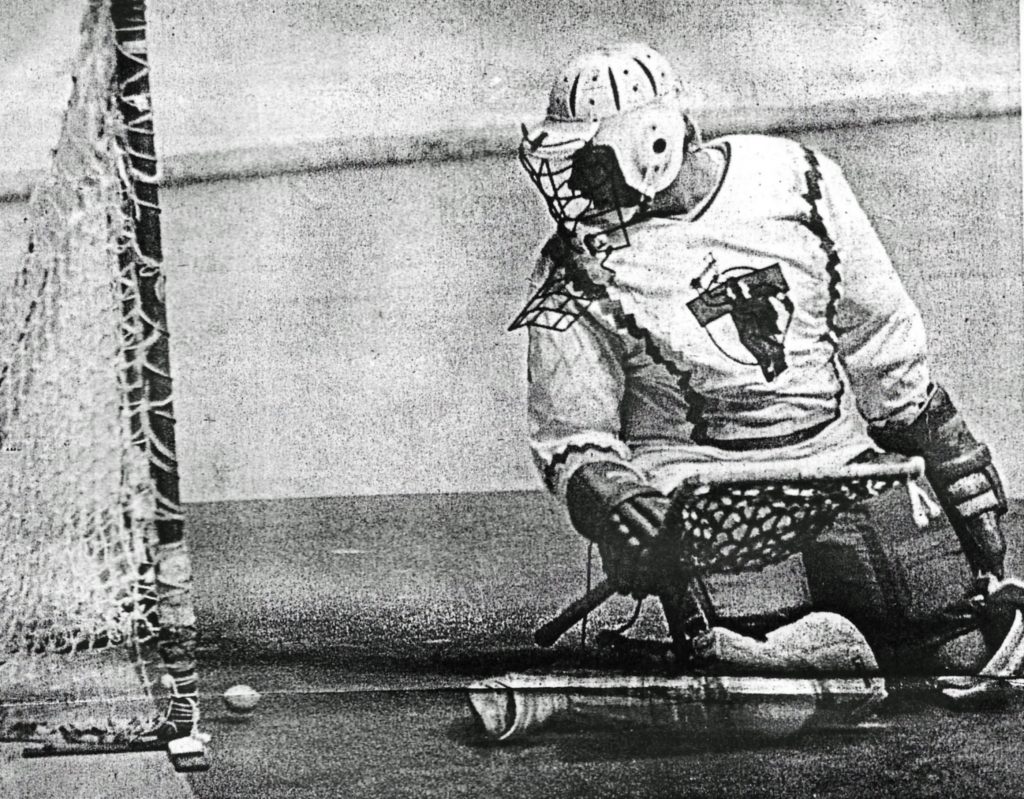 It has been pointed out quite often that Toronto is a poor sports town. While I don't subscribe entirely to this theory, I'll certainly go along with the thinking Toronto fans can be accused of being conspicuous by their absence in several sports. Lacrosse is one of them.
Few sports promoters have done a better job promoting lacrosse in Toronto than the management of the Toronto Tomahawks. Yet, after an estimated loss of nearly $500,000 it was inevitable that owner Bruce Norris and general manager-coach, Jim Bishop would vote to leave these shores for the greener pastures of Long Island. And nobody can blame them. While Norris and Bishop, for obvious diplomatic reasons, are rather hesitant to say why lacrosse has laid an egg in Toronto (so did the Royals of the World Team Tennis League and the Metros of the North American Soccer League), Morley Kells is not adverse to expressing his opinion.
Kells is the man who guided Rochester Griffins to the National Lacrosse League playoffs. He's also a Torontonian who played junior lacrosse in Long Branch and port Credit, later coached in the west end of Metropolitan Toronto and, in 1966, tried to promote lacrosse on a semi-professional basis in Toronto. He is one man who has a fair idea why Norris and Bishop failed to sell lacrosse to the population of Toronto, "It is not one specific reason why lacrosse has not caught the imagination of the public in Toronto," said Kells the other day. "It's •a combination of reasons.
One of the reasons is the fact that lacrosse men used to be able to go and watch even the best games for those days for about $1.50. I realize there's an inflation everywhere, but lacrosse people still think twice before driving to downtown Toronto, pay for parking, a program and $5 for a ticket. "Another reason for the lack of fans is the fact that most lacrosse-oriented people are still involved in lacrosse at a minor level. This means that on many nights when the Tomahawks are playing in Toronto, those people are involved in coaching or running minor lacrosse teams in various parts of Toronto and carinot drive to Maple Leaf Gardens. You see, lacrosse does not have such a broad base of supporters as hockey does. While many hockey people are involved in minor hockey, there are still enough left over to go and watch the pros play.
"Thirdly, there's the novice fan. He is not used to going to Maple Leaf Gardens in the summer. He might be interested in lacrosse, but he can't get used to the idea of visiting the Gardens in the summer, no matter how much money the Tomahawks did spend on advertising and promotion. " These alone would appear to be acceptable reasons for the lack of interest in professional lacrosse in Toronto. But once you give Kells a chance to speak his mind, he's not about to do half a job: "There are additional reasons why the fans failed to flock to Maple Leaf Gardens this summer," continued Kells. "First of all, the Gardens is not air-conditioned. And many of today's sports fans expect comfort which in the summer includes air-conditioned arenas.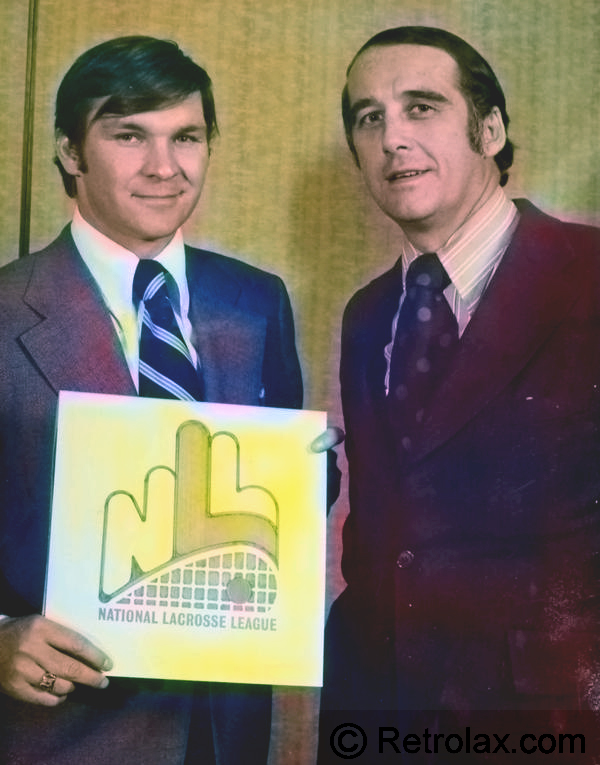 "Then there is that cynicism built into various media representatives. Many of the media people are cynics who don't know lacrosse and prefer to be cynical about the game rather than learn something about it. Unfortunately, these people influence public opinion. The fact that lacrosse in the past did have failures in this city makes it easierfor the critics to be cynical."
Kells is a tough fellow, who is not afraid to call a spade a spade. If he ruffles the feathers of a few media people he doesn't care. And why should he? After all, the Toronto media cai do him no harm in Rochester. He is, however, the type who would not be afraid to speak his mind even if that were the case. Kells also figures the fact the owner of the Toronto franchise is not a local fellow, did not help matters either. "Let's face it," said Kells, "if some local promoter would have been involved, Toronto sports fans might have supported him. Unfortunately, Toronto fans View Bruce Norris as a carpet-bagger and are not too keen to support him."
Kells is not a dreamer. He's first to admit that even Rochester hasn't made it in the NLL despite reaching the playoffs. He figures that both, the Toronto and Rochester franchises could move for next season with the Tommies landing in Long Island and the Griffins in either Pittsburgh or Cleveland. Still, he's of the opinion professional lacrosse would return to Toronto eventually. "Once lacrosse succeeds in the United States, and I'm sure it will in view of our future television con- tracts, it will catch on 'in Toronto as well,." insisted Kells. "It sort of became a pattern that any sport that .succeeds in the U.S., automatically succeeds in Canada and, particularly, in Toronto. "
As usual, Morley Kells, did make his point.