During a recent gathering of many lacrosse icons at the great Duff McCarthy's cottage, located in the Muskokas, one lacrosse great was visibly absent; hall of famer Cy Coombes.
 Cy was a physical presence on the floor and his stick was an extension of his arm.  Cy amassed 1062 goals and 612 assists over his 15 years of senior and pro lacrosse. He also earned two Mann Cups as a player and one as a coach.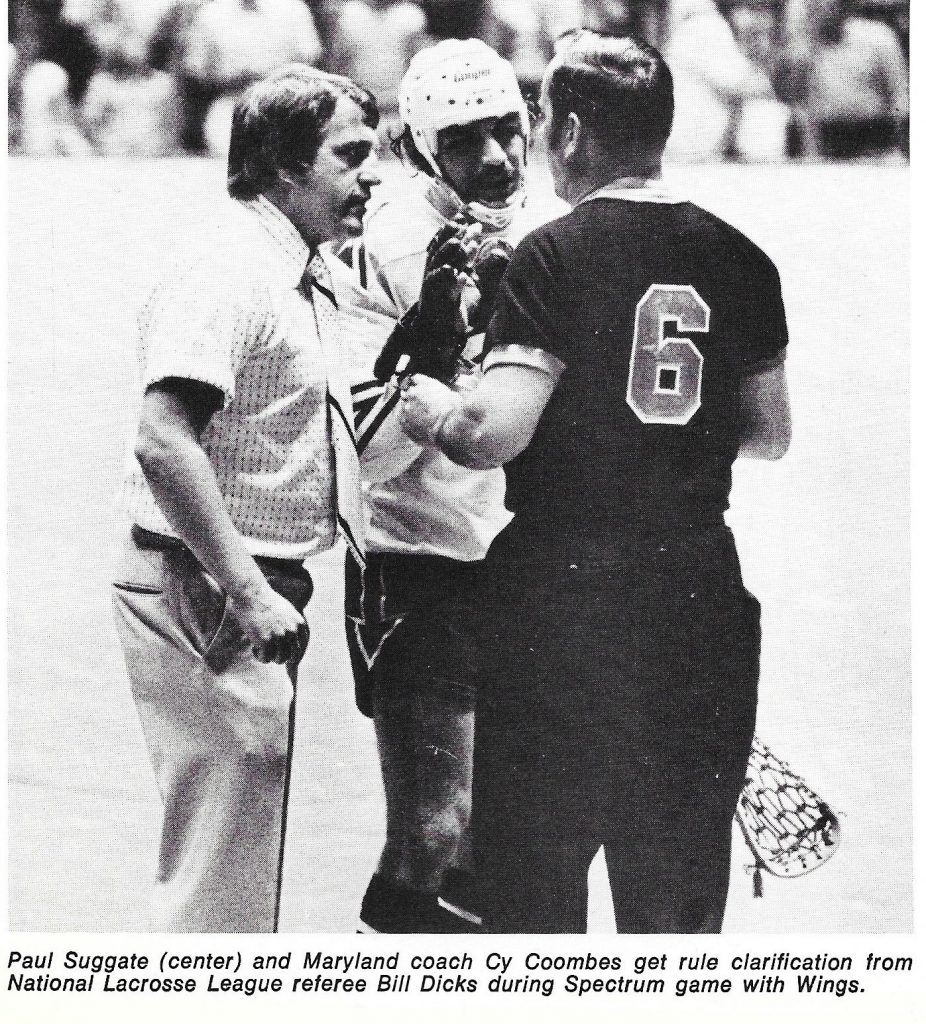 In 1974, when the new NLL was formed, Cy Coombes was chosen by the Maryland Arrows as a player coach. It takes a special person to do both and it was obvious that Cy had that gift. During the 74 season, the Arrows secretly flew in Cy's wife Gloria, and his youngest daughter Patti, to watch him be honoured for his service to the sport of lacrosse. I'm sure Cy had the biggest smile ever.
I knew Cy up until 1999 when he passed. What a man; a father figure of sort. Cy would make sure everyone around him was taken care of and included. He was such a caring husband, father and friend. During the mid to late 70's, Cy became more involved in the management side of Peterborough lacrosse. After all, it was his passion; he had to stay in the game. During this time, Cy and another lacrosse great, Larry Ferguson, had their own sports store. The best one in Peterborough; "Coombes and Ferguson".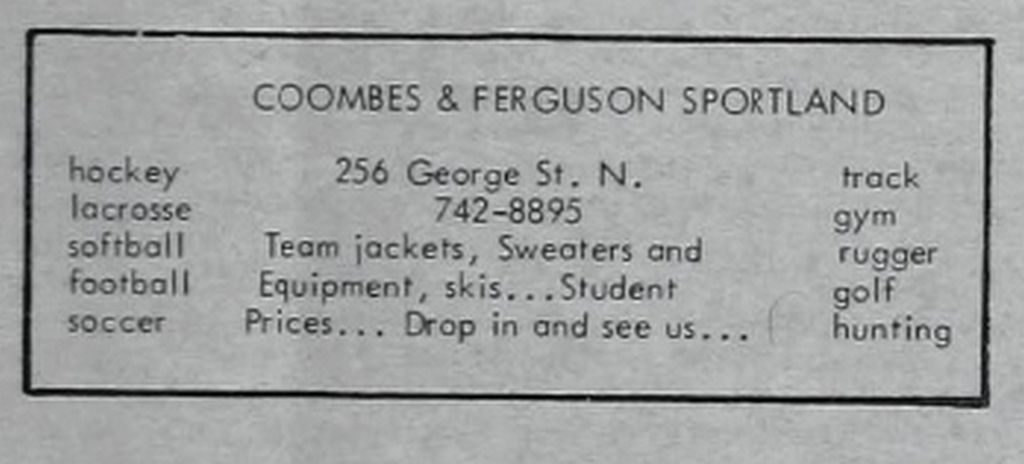 Many times I would go to Coombes and Ferguson and end up leaving with something. That was Cy. All winter long, Cy would make sure I always had a hockey stick. I would take my skates there to be sharpened and once in a while, Cy would say "go downstairs and pick out a stick Johnny". I played a lot of hockey and I was always traveling.
During the peewee Quebec winter carnival tournament; Cy made sure I was well stocked. New Victoriaville sticks and plenty of tape. Once, Cy called the house during the winter and told me to come down after school. I, being a kid, excitedly wondered why. When I arrived, Cy took me to the back room and gave me a new pair of CCM Tacks. Cushioned tongue and tuck blades. My first pair. I could now put my Gordie Howe's to rest. Cy was a special man. Missed by so many. Cy was all about family, lacrosse and his city; Peterborough.
The world was lucky to have "Cy Coombes". His mark left on the city of Peterborough and the lacrosse world, will forever be remembered.