By JOHN DELL
Inquirer Staff Writer
Young coach Jim Hinkson stuck unwaveringly to his pre-game plan Friday night—until his Wings were nearly clipped.
It was [a] National Lacrosse League exhibition and the Wings coach of four days regarded it as an opportunity to see every squad in action.
But when the Wings fell six goals behind, he put Wayne Platt back in goal and turned to John Grant, the Lloyd brothers and all the other veteran players to overhaul the Long Island Tomahawks and score a 14-13 victory before 1,800 Friday night at the Centrum in Cherry Hill.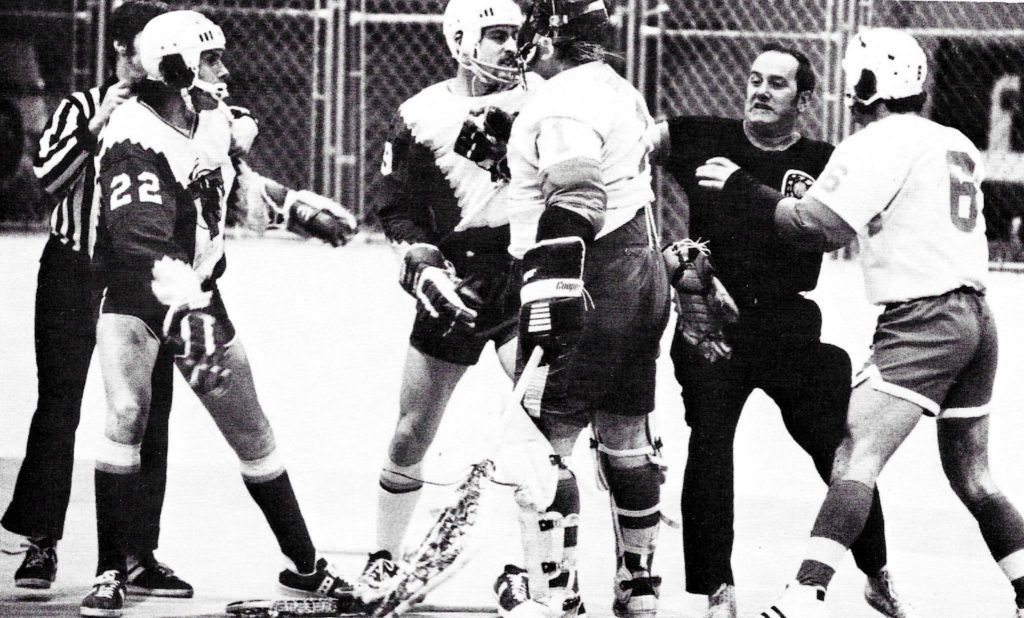 Terry Lloyd's fourth goal, scored on a four-on-one break with seven seconds left, decided the issue.
"I was going to go with four lines and three goal-tenders, but then I thought that our fans deserve better. They deserve to see us try our best to win," Hinkson said.
"I'll play the four lines at Bay Como (Queb.)," Hinkson said, referring to exhibitions Tuesday and Wednesday against Montreal—Wings' final tuneups before the formal season opener against the Maryland Arrows next Saturday night at the Spectrum.
"Why couldn't this game have been played there?" Wing owner Ed Tepper wailed. "It would have been a sellout thing."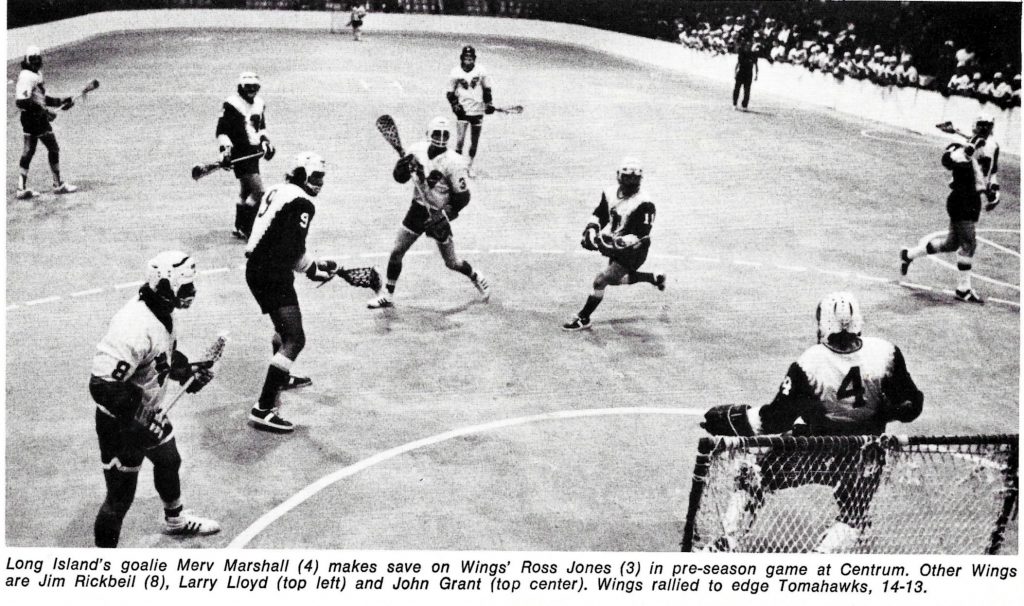 To Hinkson, it was an encouraging thing. He opined that the victory over the defending league champions, who incurred 21 the Wings were drawing only [sic], certainly figures to bolster the team's confidence.
Hinkson figured also that the Wings got an additional mental lift from the muscle-flexing of No. 1 draftee Derek Forbes, who all but put two tomahawks through the sideboards and got into a [f]ight.
The Wings' checking was the area of play that Hinkson liked least, although the triumph worked wonders for the morale of his rookies—Forbes, Rick Boucher, Jim Rickbell, Ross Jones, Steve Shipley, Brian Brewner.
(Philadelphia Inquirer, April 5, 1975)