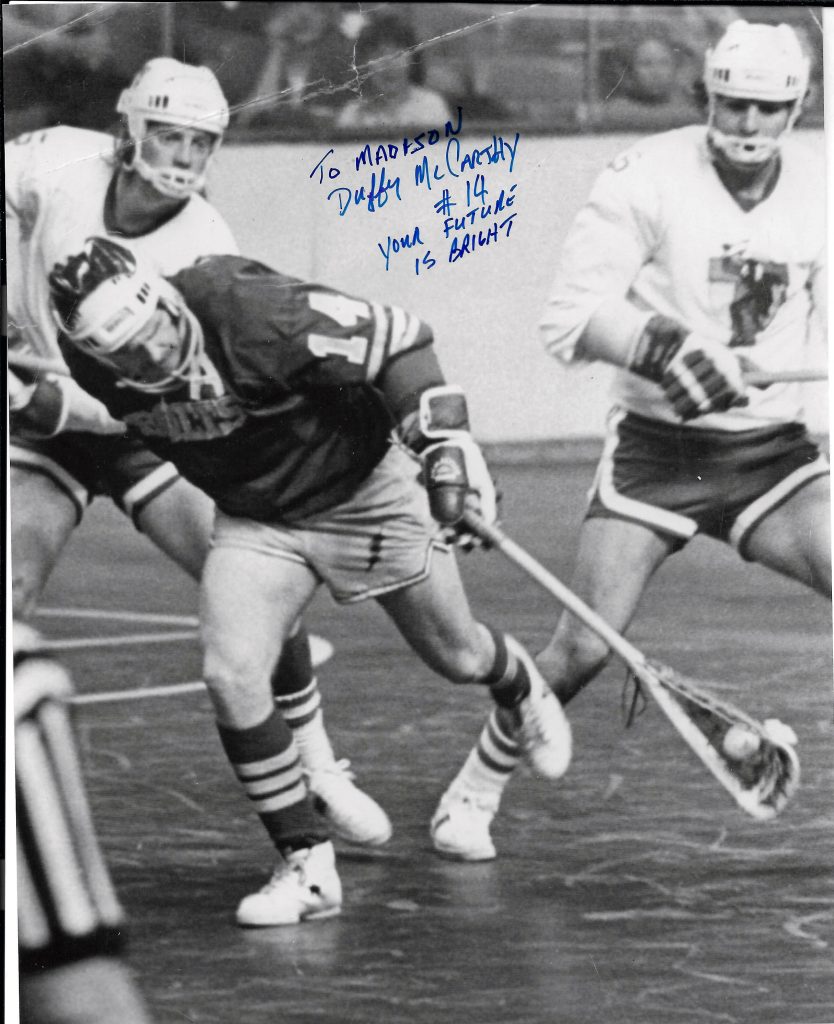 Duffy McCarthy (#14) battling Jan Magee and Len Powers of the Long Island Toamahwks in 1975 NLL action in Boston
This story is a little bit different from I'm use to…….it's more on a personal slant. My relationships over the years with so many have been vast to say the least…..a lot of them on a more personal nature than others and from a level of gratitude, it's unimaginable to me. This story is about one of my relationships, about whom i consider more than a friend. To me, he and his family are my family, in my opinion. Take note, that any of these people, don't have to give me five seconds of their time, but at any given moment, whether it be me picking up the phone, or them, I'm truly honored each and every time that they, take their time to even talk to me, and it's like we saw each other yesterday.
When I received a package in the mail last week, from former great of the 1974 Toronto Tomahawks, the 1975 Boston Bolts, and former Detroit Red Wings forward, Duffy McCarthy, I was taken aback. What was sent was heartfelt. but was what sent to my daughter, meant more than anything to me………
My daughter suffers from epilepsy, and is due for what is defined as a "VNS implant" procedure, this Wednesday, at the University of Pennsylvania. We realized just how many of you good folks are in our corner, and alot of you have stepped it up a notch.
The one thing Duffy and myself share, are that we are both fellow, retired firefighters. The following story is just one story, from a catalog of stories about my friend. Yes, there's more to follow this one, and yes, I could have broke all of this up into different posts and segments, but this is who Duffy McCarthy is and always has been. I'm proud to call him family!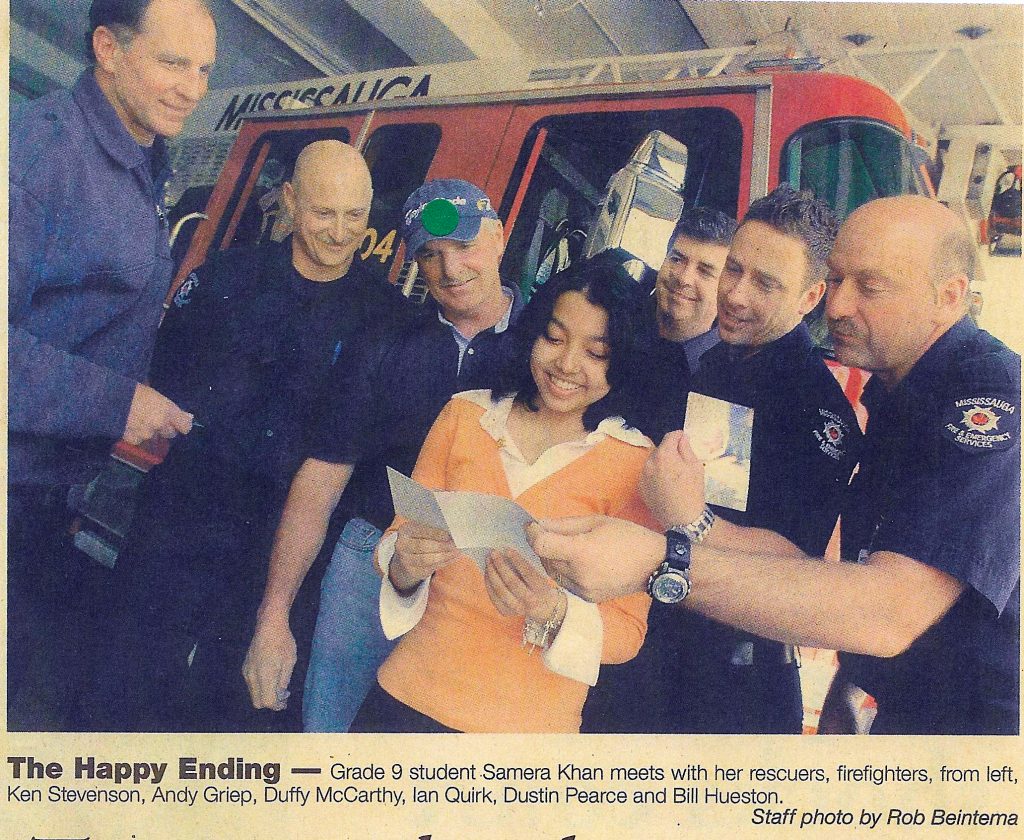 Teen says thanks to rescuers..by John Stewart
How do you say thank you to the firefighters who saved your life?
With a heartfelt story, photos of your burned feet, a box of chocolates and, most importantly, the promise of a beautiful, bright future.
That's what Grade 9 Erindale Secondary School student Samera Khan did last Wednesday when she met her heroes; a crew of Mississauga firefighters that fought through a tough blaze to save Khan's life on Feb. 25, 2000.
At the fire station in Port Credit, in a meeting arranged by her teacher Maureen Shaw, Khan explained to fire­fighters who pulled her from the blaz­ing, melting fourth-floor hallway of an apartment building at 2111 Roche Crt. what their actions meant to her.
Khan read her account of that night, when she was awakened by her parents to find their apartment engulfed in smoke. Samera somehow got separated from her pregnant mother during the escape.
She burned her hand on a scalding metal doorknob and her slippers came off in the confusion. She burned her feet from the liquid plastic of the rugs, which were melting as she ran down the pitch-black hall.
"I collapsed on the ground, tearing in pain and grief, seeing hell's fire right in front of me," Khan said in her per­sonal account, read to firefighters at the Port Credit fire hall. "With the remaining life and voice I thought I had, I yelled 'Help' as loud as I could.
"Who I thought was the Grim Reaper himself turned out to be my saviour," Khan said. "He picked me up and brought me to safety."
Duffy McCarthy, now retired, was that saviour. "That was one of the worst fires in a long, long time," he said.
Ken Stevenson, who took Samera from firefighter Dustin Pearce and to the waiting ambulance, told her it was "unbelievable" that nobody died that night, when 34 people were plucked from balconies. "It's not just the fact that we made it through," said Stevenson. "But, you and your mother were okay. In my opinion, it was a miracle."
Khan, who was in hospital for three weeks, described the painful scrub baths she had to endure and the sting of having her skin pulled off with bandages.
Stevenson said the crew was just as frightened that night. Nobody could sleep when they returned to Station 107, next to the high school Khan now attends.
From one retired firefighter, to another……..you did good my friend!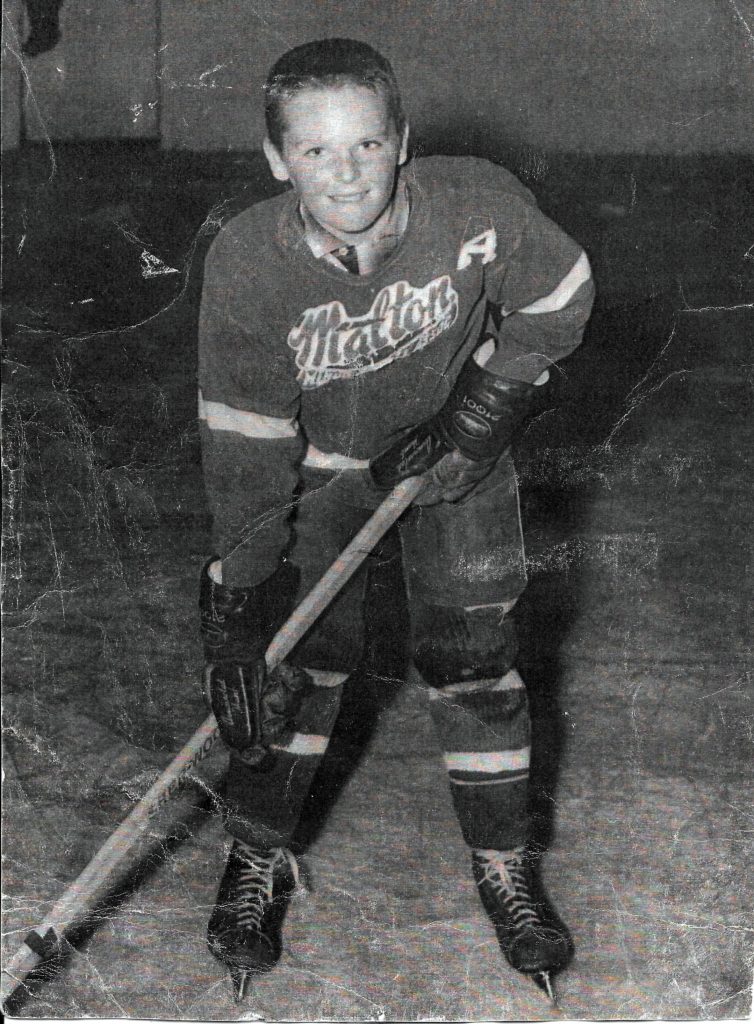 A more youthful Duffy McCarthy
His story is an extensive one, to say the least. Born and raised in the town of Marlton, Ontario, Duffy lived in the box lacrosse rinks of Marlton in the summer, and in the hockey arenas in the winter. He grew up watching the likes of his idol, John Davis, playing the game he treasured.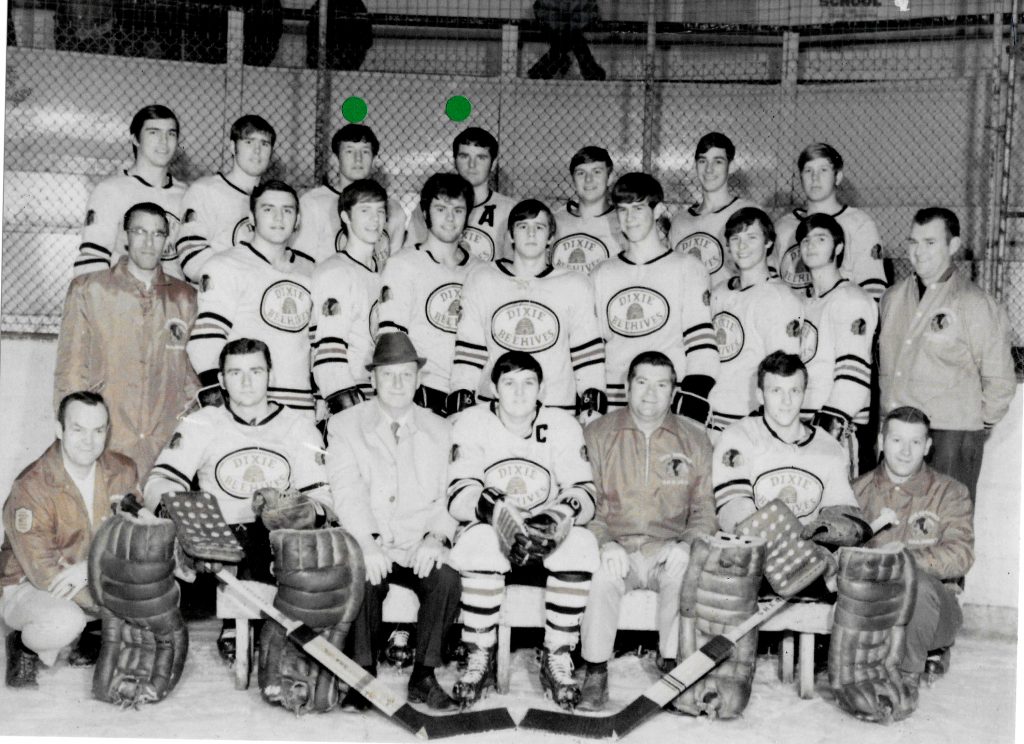 He played Junior "A" hockey in 1968/1969, on a team called the Dixie BeeHives, with the likes of lacrosse greats Paul Warden and Al Gordaneer, of the Rochester Griffins and the Long Island Tomahawks, and his great boyhood friend, Pat Differ, of the Syracuse Stingers and the Quebec Caribous.
At 15, his first Junior "B" season commenced the Mississauga "PCO's" of the OLA, playing alongside of Pat Differ.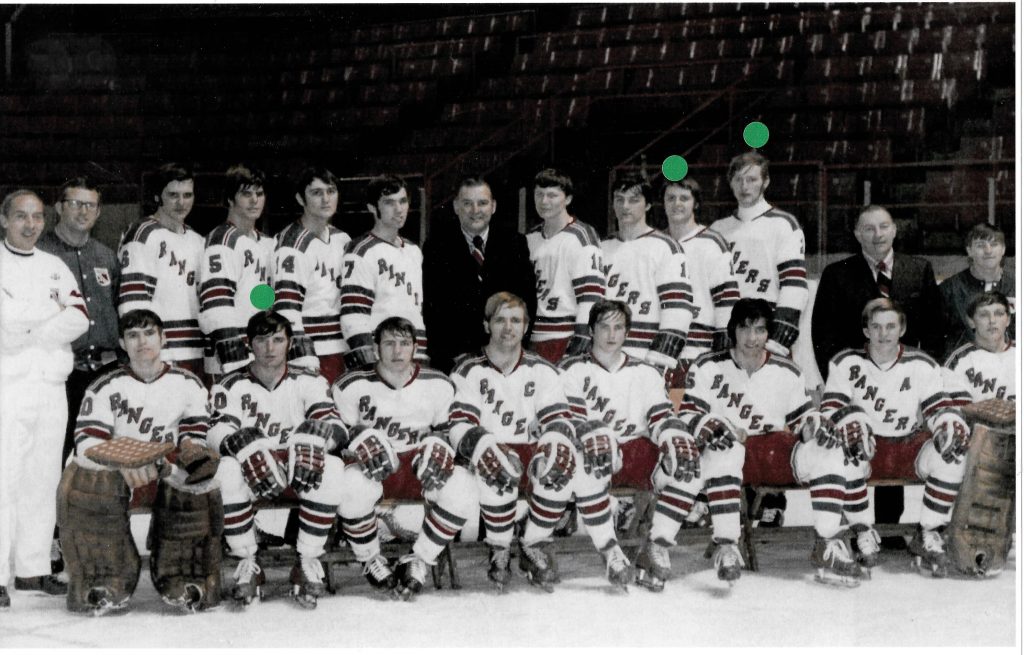 The 1970 Kitchner Rangers of the OHL
He signed with the 1970 Kitchner Rangers of the OHL, playing with the likes of former Flyers great Bill Barber and former Montreal Canadiens great, Larry Robinson, both NHL Hall of Famers. Duffy remarked that Larry was at the Forum, for the opening game, between Toronto and Montreal, in May of 1974.
In 1972, Duffy was called up to play for the Brampton Excelsiors. They won the Canadian Sr. "B" Championship against New Westminister. Many of the players on both squads played in the 1974-75 National Lacrosse League. Duffy played on a squard that featured Dave and Bram Wilfong, Brian Robinson, Bobby Haw, and the Richerson brothers, Barry and Jim.
In 1973, Duffy played for the canadian Senior "B" champion, winsor Warlocks, coached by the legendary, Jim Bishop, playing with the likes of Jim Higgs, Tommy Van, Jimmy Hinkson, Don Crocker, John McDonald, Tommy Wright, Ron "Moose" Liscombe, Mike Smith and Billy Hope.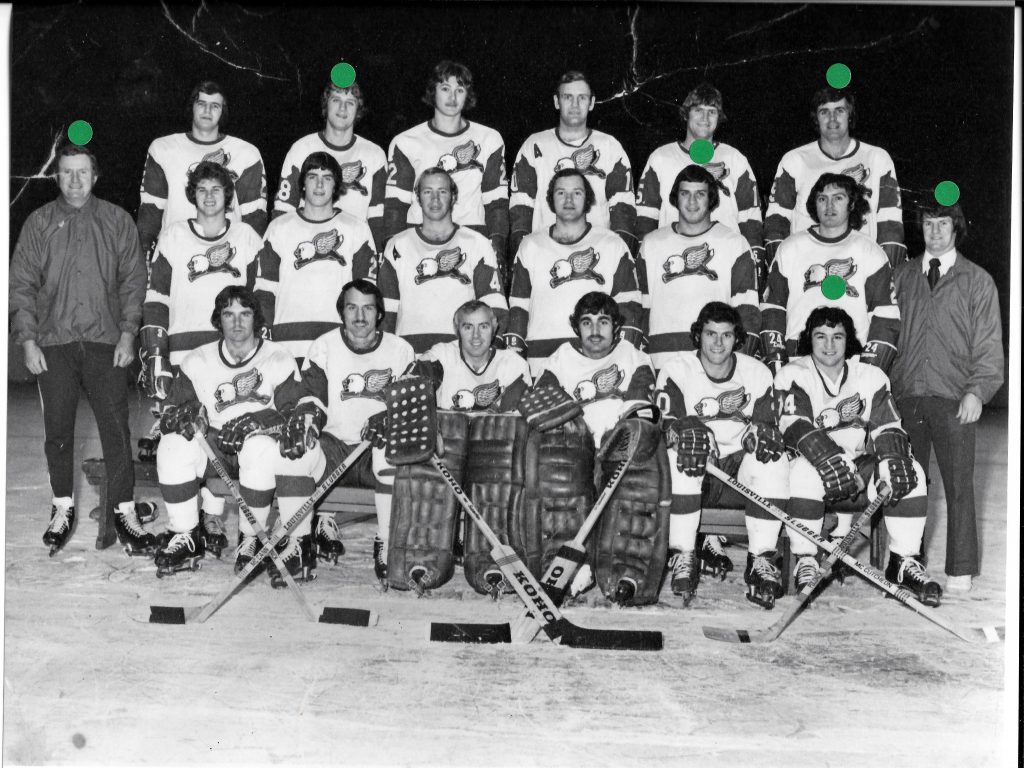 In 1974, He was drafted by the Detroit Red Wings and signed a two-way contract with them. Duffy played with their farm team in Europe, the London Lions. Also in 1974, Duffy was drafted by the NLL's Toronto Tomahawks, playing in the summer. The following was written by NHL Hall of Fame sports writer, Frank Orr, about the experience, Duffy shared with him, about playing both sports………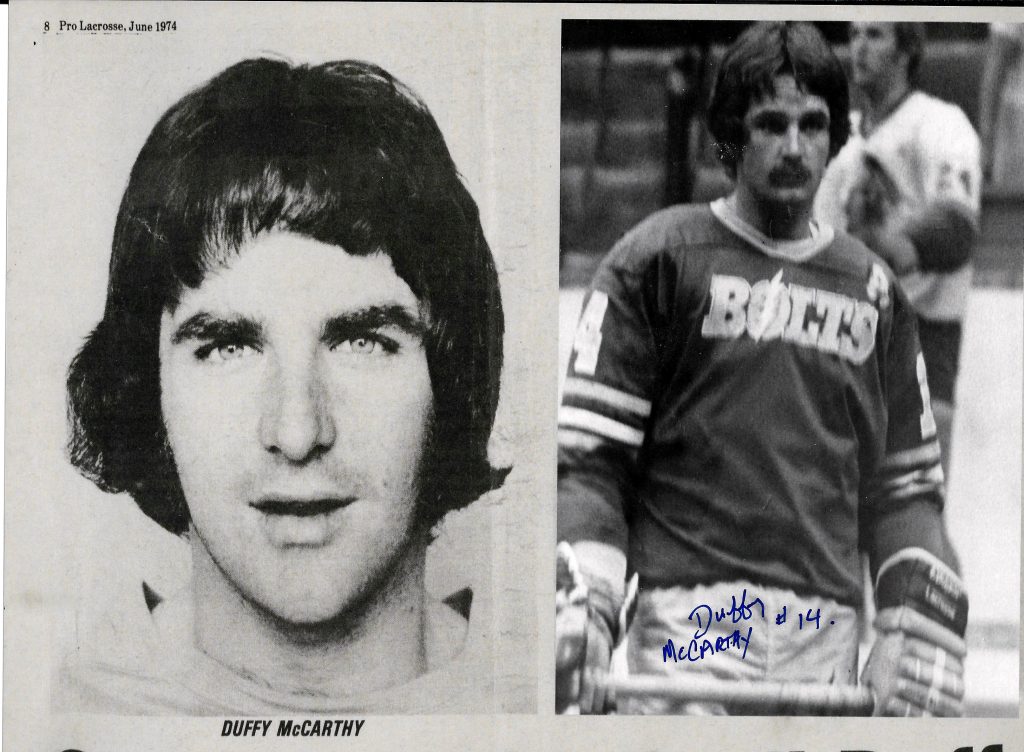 Tomahawk has quick cure for fighting
By Frank Orr - Star sports writer
Note to all • those who seek an end to fighting in sports: Duffy McCarthy knows the answer.
McCarthy is one of the few professional two-sport ath­letes around these days in an era of long schedules and overlapping seasons.
During the past hockey season, McCarthy was a member of London Lions, a Detroit Red Wing minor pro farm team which barn­stormed through Europe. This spring, he's a key player for Toronto Toma­hawks in the National La­crosse League.
Last night, McCarthy scored four goals and as­sisted on two others as To­mahawks defeated Mont­real Les Quebecois, 23-15, in their home opener before 5.390 spectators at Maple Leaf Gardens. McCarthy discovered the fighting cure in Brno. Czechoslovakia. He was in­volved in a match-up dur­ing a benches-empty brawl when a Czech soldier squirted him in the eyes with Mace.
"We were having a good old-fashioned Canadian dust-up when about 15 guys in green uniforms came out on the ice," McCarthy said. "They were soldiers and one of them reached over the shoulder of the Czech I was tussling with and gave me a blast from his spray can. It blinded me and I had to be led off the ice, I was really frightened because I figured I'd been hit by acid. It was more than a half an hour before I could see again, and it was one big relief , when my sight re­turned."
The experience, however, didn't dim McCarthy's la­crosse shooting eye last night. Three of his goals came on shots from con­siderable distance.
McCarthy was forced to leave the game halfway through the second period when an elbow injury which has bothered him all season was aggravated by a crash into the boards. Tomahawks did little run­ning in their league opener in Montreal last week and were handled! easily by. Quebecois. Last night, they were in overdrive from the start.
After Montreal opened the scoring, Tomahawks counted nine consecutive goals and emerged from the first period with a 12-4 lead.
Quebecois gradually chipped away at the deficit and reduced the margin to 17-14 in the third before the Toronto side wrapped it up with a late flurry. "Our running is the key to everything," McCarthy added. "When w'ere mov­ing as we were in the first period, we'll be trouble for anyone. We got into a little trouble in the second be­cause we slowed up.
"We'll be expanding our offence a great deal as we go along. Our coach. Jim Bishop, likes the 5-man break up the floor with plenty of passing. That takes a little time to mas­ter."
Joe McCrea was another 4-goal producer for Toma­hawks, while Brian Thomp­son had 3. Brian Wilson and Charlie Marlowe each shot a pair with singles to Larry Bell, Jim Hinkson, Stan Cox, Bob Haw, Sandy Lynch, Jack Chisolm, Gary Brezany and Tim Havens.
Dave Tasker and Serge Loiselle had three each for Montreal. Dave Litzenberger, Gord Osinchuk and John Davis were 2-goal men. Bill Langley, Jim Lynch and Bill Nunn had the others.
Important iin the Tomahawks' win was the return of for­ward Chuck Li, who missed the game' at Montreal be­cause of a shoulder injury. He set up four goals and controlled play much of the time he was on the floor.
Although the Gardens' crowd was below the aver­age attendance figure of 7,300 for the new pro league's first five games, the lively entertainment offered indicates that the game has a good chance for success.
The $25,000 wood floor, painted light blue, supplied a good background, a ma­jor improvement on the gray cement "hockey" turf lacrosse teams have used in the past.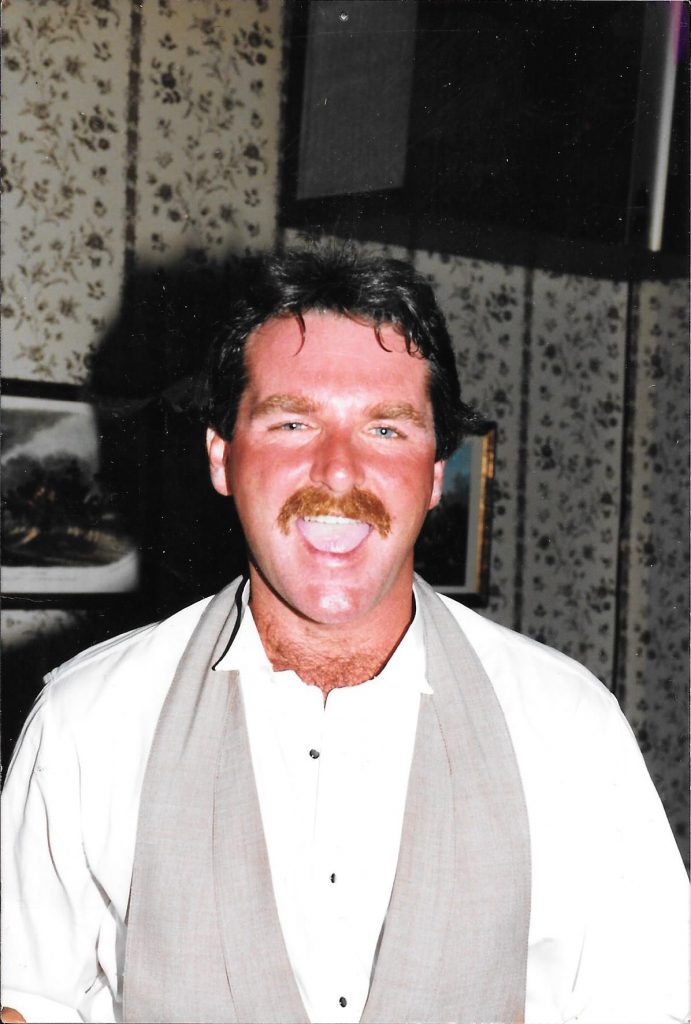 In 1975, Toronto's franchise rights shifted to Boston, and the Tommies became the Boston Bolts, who finished third in the league standings that year, losing to the Montreal Quebecois in six games, in the Nation's Trophy Playoffs.
With his playing days over in 1977, Duffy joined the Port Credit Fire Department, serving for 25 years, until his retirement in 2002, serving with his fellow NLL friends in Ken Wright and Stan Cox.
Duffy McCarthy is a special kind of being. His lifetime is one we can only measure ourselves by. A professional through and through…….a class act and individual, who I'm honored to call not only my friend…….but family as well!
Thank you for everything Duffy!