By HANS TANNER, Democrat and Chronicle; Feburary 6th, 1974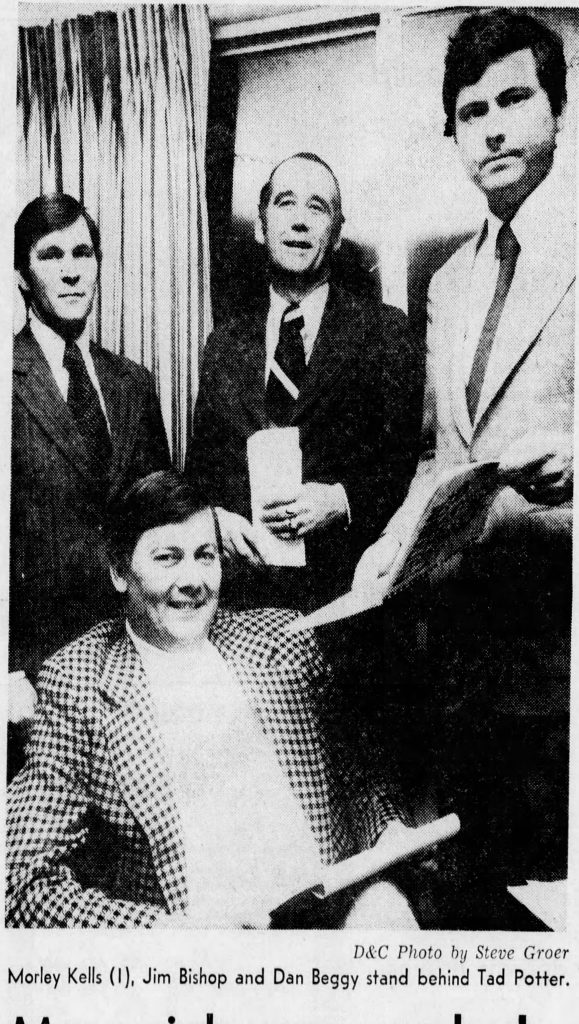 Thayer R. (Tad) Potter, principal owner and president of the Pittsburgh Penguins of the National Hockey League, will be the majority owner of Rochester's entry in the professional Na­tional Lacrosse League.
John J. Petrossi, a local real estate de­veloper and an owner and general man­ager of the Rochester Lancers profes­sional soccer team, will be the minority owner.
And Morley Kells of Toronto, who has coached Canadian championship teams in both junior and senior box lacrosse, will be the general manager and coach of the team, which will be named through a contest. Potter, Petrossi, Kells and Jim Bishop, executive vice-president of the NHL's Detroit Red Wings, met here yesterday and then conferred with War Memorial officials. Announcement of the formation of the six-team box lacrosse league will be made Monday af­ternoon in Montreal. In addition to Roch­ester, the league will have teams in Montreal, Toronto, Washington, D.C., Philadelphia and Syracuse.
Among the owners will be Bruce Norris, owner of the Detroit Red Wings of the NHL, the Salomon family, owner of the NHL's St. Louis Blues, and John Ferguson, a former NHL star with the Montreal Canadiens.
"As far as I'm concerned, I'm going into partnership with Tad Potter on this.'' Petrossi said last night. "The only contingency there is that the War Memo­rial has to have a proper floor. Floors are available in a wide price range, and I am confident that arrangements can be worked out."
Potter became interested in the new league in general and in the Rochester area in particular through Jack Riley, a former general manager of the Roch­ester Americans of the American Hoc­key League and, until recently, general manager of the Penguins.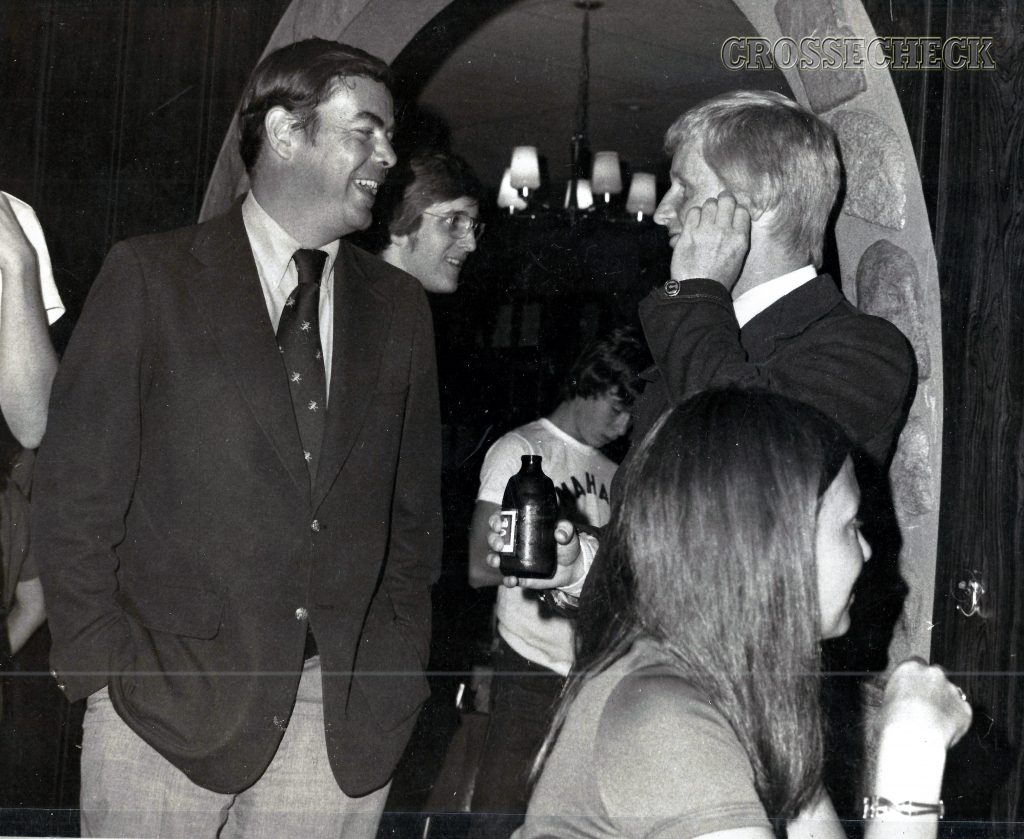 "Jim Bishop had a hockey manage­ment camp last summer, and Jack Riley was an instructor," Potter said yester­day before returning to Pittsburgh. "They were kicking around the idea of starting a box lacrosse league, and when Jack came back to Pittsburgh, he asked me if I'd be interested.
"I'd seen two games in Brantford, Ont. where our hockey team had its training camp at tie same time the Canadian lacrosse playoffs were going on. Oddly, Morley Kells was running the team then.
The 41-vear old Potter, who was mar­keting manager for The People's Natural Gas Company, a public utility in Pitts­burgh, played field lacross? as a fresh­man at Penn State. "I suffered a concussion and that fin­ished my contact sports," he said.
Why would Potter back a team in Rochester and not in his home town of Pittsburgh?
"In its initial stages it seems much better to me to go to an area that has a good background in the sport. I would say fewer than 10.000 people in Pitts­burgh have seen even field lacrosse. None of the colleges around the area play the sport, which, I understand, is popular up this way."
"If this sounds good enough for the Norris family and the Salomon family, then its good enough for the Potter fami­ly. My brother, Tom, who went to Cor­nell, will be involved with me in this."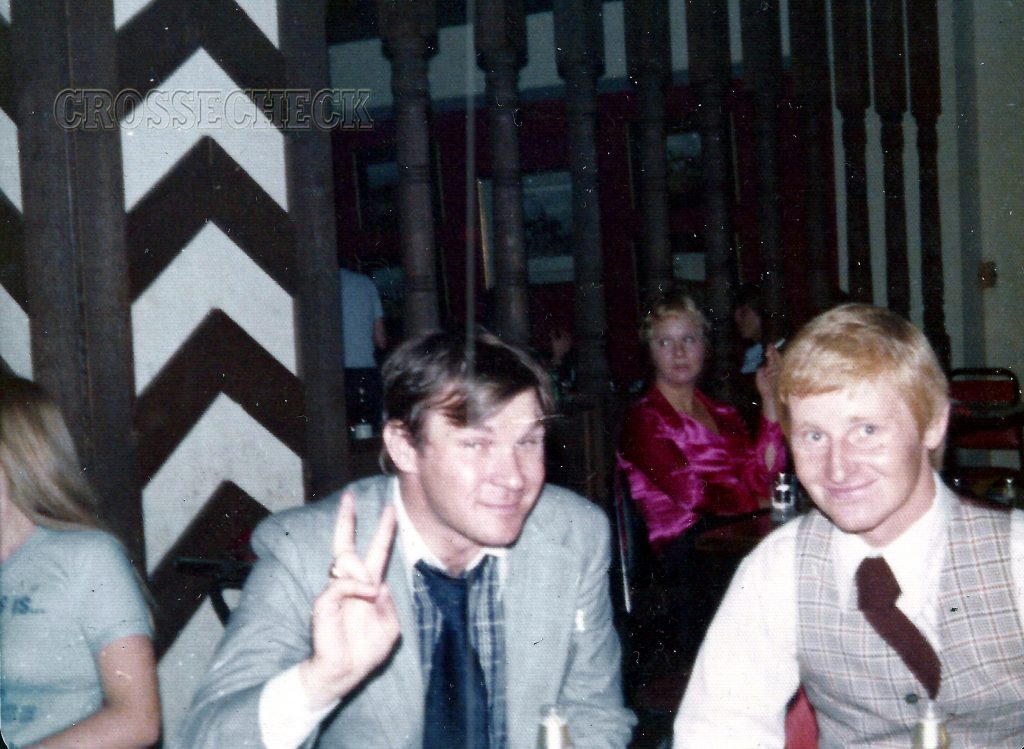 While Kells may be an unknown name in sporting circles here, he's no stranger in Canada. In fact, only recently he was named the first winner of the Lester Pearson Award (named for the late prime minister) for his contributions to lacrosse in Canada.
The 38-year old Kells played for the Canadian Junior Box Lacrosse champi­ons in 1955 and for the senior titlists in 1960. "I turned to coaching in 1961, when I was 24, and coached junior until 1966 when I organized the Toronto Maple Leafs, a senior team," he said.
Kells said a complete draft of players from the United States and Canada will be held, with nobody starting from a privileged position. All the names will be available when it starts.
The league plans to start a 40-game schedule May 1 and run through the end of August, with playoffs in September. Each team would play 20 games at home and 20 away.
.