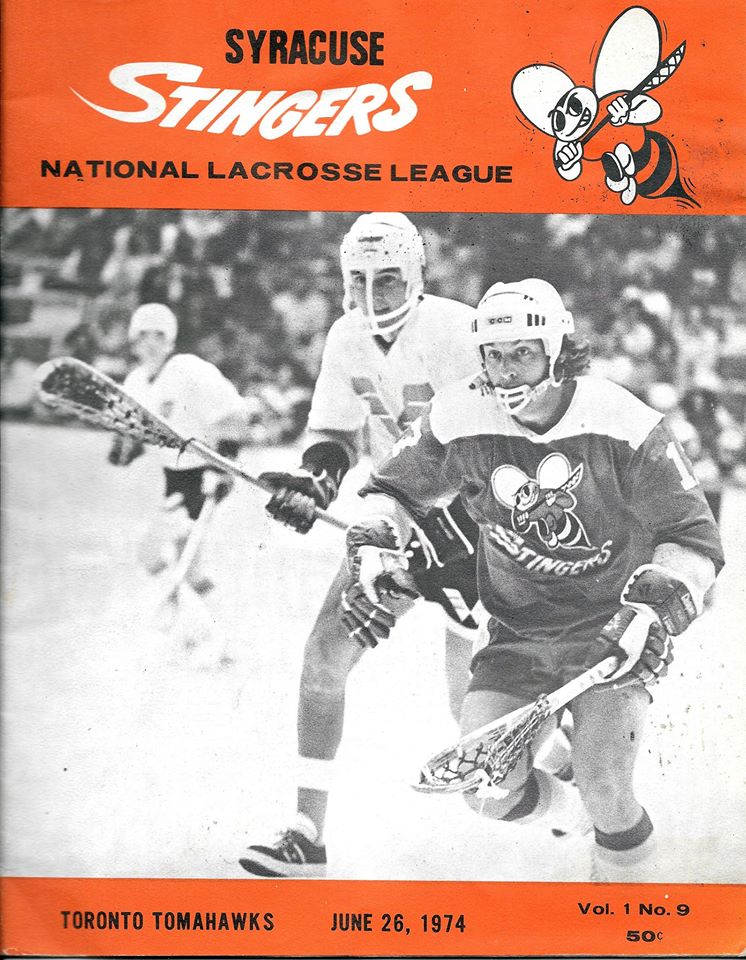 Syracuse Stingers jerseys have become collectors' items.
The National Lacrosse League team, which underwent numer­ous setbacks on and off the floor, had the second worst attend­ance figure in the six-team circuit and the poorest won-lost per­centage in the league's inaugural season, willnot operate out of Syracuse next year, according to team secretary and spokesman Hank Wells.
During a league expansion and alignment conference over the weekend in Montreal, Wells and league officials came to a mu­tual agreement that the NLL's Board of Governors will deter­mine where the Stingers will be moved to.
Since the regular season ended in August, Wells has been try­ing to drum up community support and looking for broader own­ership in an effort to bring the team back. Yet he was also listen­ing to offers from some of the more than 20 groups interested in joining the league.
Buffalo, Quebec City and lately Indianapolis had directly expressed the most interest Wells' way in ah effort to get into what now appears to be the next major professional sports market. And it was just this phenomenon—expansion—that finally forced Wells to succumb to pressure.
The league has been presented with a concrete television offer for rights to NLL games by an independent network. The deal re­portedly would see 35-50 stations pick up the lacrosse games, and the television representatives in Montreal insisted that 30 percent or more of this nation's television audience would be reached because most of the stations would originate in the ma­jor metropolitan areas.
Yet with Syracuse, and Rochester, somewhere in limbo, the league can't move on the proposed deal until definite markets are established. And according to Wells, Rochester now appears headed for Cleveland or Cincinnati.
The Griffins, who finished second in the regular season but beat Philadelphia for the playoff crown, had seemed destined for Pittsburgh because majority stockholder Tad Potter is president of the Pittsburgh Penguins of the National Hockey League. But the Civic Arena in Pittsburgh is scheduled for the addition of 5,000 seats next summer, and the league apparently didn't like the idea of presenting a new product in the midst of dust and con­crete.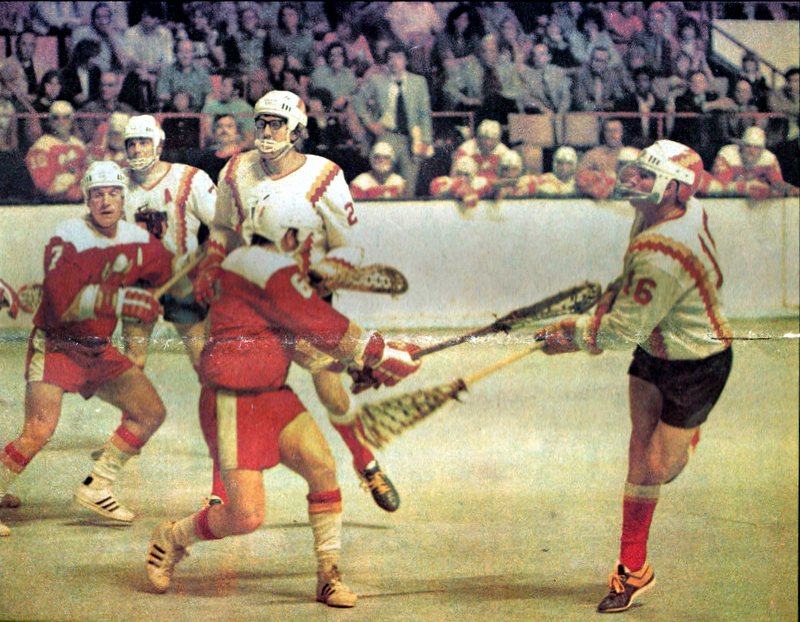 "Rochester and Syracuse are birds without a nest as far as the league is concerned," Wells added. "The front office has to set its six teams from last year somewhere first, and they want to do that by. Dec. 1. Then they'll go to the television people and maybe add two more teams."
Philadelphia, Maryland and Montreal will be back from last year's alignment. Toronto over the weekend confirmed its ru­mored move to the Nassau Coliseum on Long Island. Wells said the league next year, with its now compromised 56-game schedule, would consist of either six or eight teams. Boston and New York seem to be the other cities still in con­tention.
Although Boston is a proven major league sports town, Boston Garden is not air conditioned, and the league still has a sour taste in its mouth from the experience of the Toronto Toma­hawks. Toronto was supposed to be part of the league's back­bone, but because of the lack of air conditioning in Maple Leaf Gardens and the televising of home games, it failed miserably, losing an estimated $400,000.
Weston Adams of the famed Boston sports complex has as­sured the NLL the home of the NHL Bruins and National Basket­ball Association Celtics would be air conditioned for next sum­mer. He also stated that if the equipment could not be installed in time, he would provide an alternate facility for a year. The Buffalo Memorial Auditorium is not air conditioned, ei­ther. If it was, Syracuse might have already been moved. "If Buffalo had that cool air, I definitely would have moved the down there," Wells stated.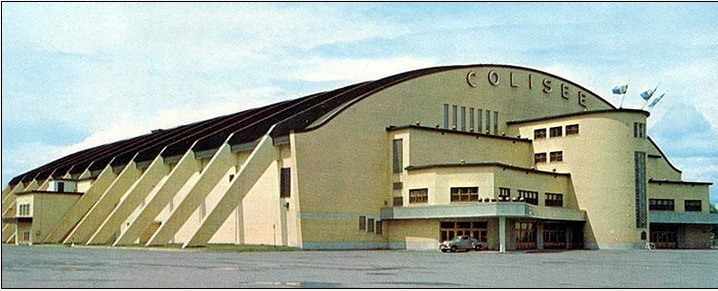 Quebec City's drawback to the league was that in population, it is too-near the size of Syracuse and Rochester. And although the Griffins had a strong team, they drew only 2,764 per game. Syr­acuse attracted but 2,582. On the other end of the scale, Philly pulled in more than 8,780 per contest. Indianapolis was the last city to present an attractive offer to' Wells, but apparently league officials, most in the clique of the National Hockey League, weren't too sure of the money situation in the midwestern home of the World Hockey Association Racers and the American Basketball Association Pacers.
Despite the fact that, the going price for a new or relocated NLL franchise is $500,000, money is what ultimately drove the Stingers out. "I haven't seen the final figures yet, so I'm not sure, but we lost between $200,000 and $250,000 this season," Wells said. "And even after the club is sold, we'll probably end up with a loss be­cause the money market is so tight now we probably won't see a lot of cash right away. "
"There's no way I could come back next year and take that loss again, but it was close, because I did everything I could. I figured it out on paper, and if we had drawn 1,000 more fans per game, I definitely would have given it another shot. That's tak­ing into account that next year's budget will be bigger—with players demanding larger salaries now that the league is estab­lished, with eight more games for home arena rental, with in­creased travel—I still would have tried it. But it became impos­sible for me to hold out any longer because I couldn't give the league any favorable report as to why we would do better next year," Wells emphasized.
"If the NLL had its choice, New York (Madison Square Gar­den) and Boston would be in for sure next year, because they would be major market areas and that TV money is too attrac­tive to ignore."
Wells defended his holdout. "I wanted the team to stay. I want­ed the name of Syracuse to be spread around the big cities of the country as a major sports town. I thought it would be good for business, for the city, for its image. A few of the players have even moved into Syracuse hoping the team would stay next year, and it would have been nice to point with pride to major league athletes living in our community."
Disappointed, Wells nevertheless would not blame the fans. We had great fans, we just didn't have enough. I knew it would be tough because along with Rochester, we were so much small­er than other metropolitan areas. But I still think that if we had a coach from the beginning, like I thought we did in Richie Mo­ran, if we hadn't gotten off to that horrible 0-10-1 start, and if the organization had done a few things differently, we could have made it stick."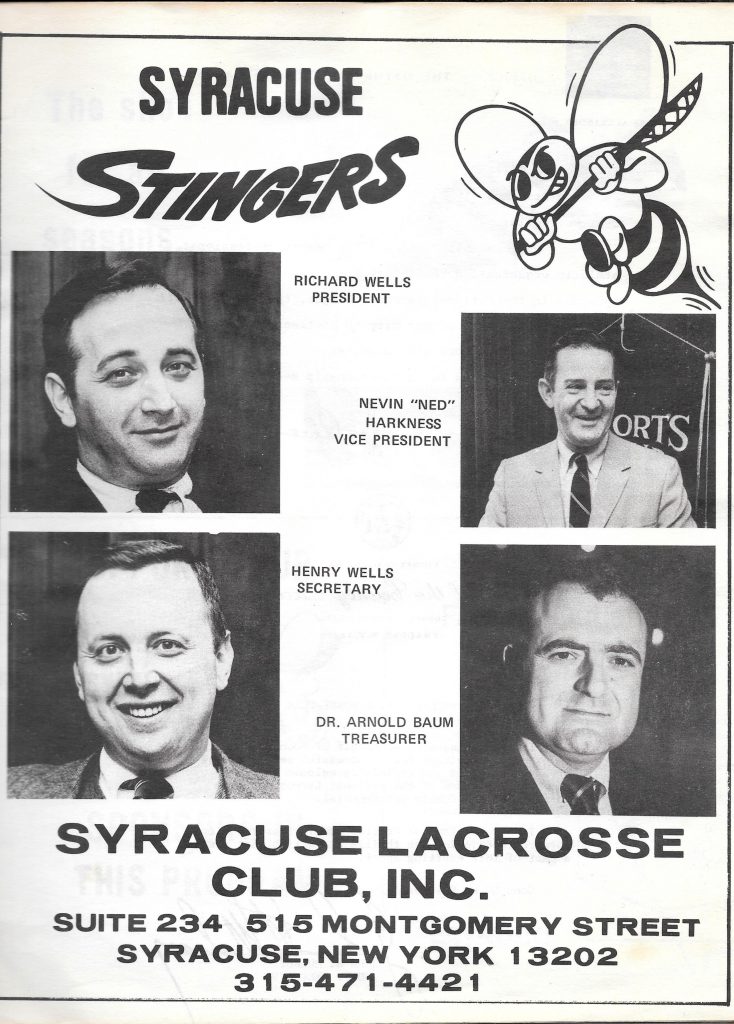 The league is trying to make the name of the NLL stick as it is changing its image. Among other announcements that came out of the Montreal meeting were (1) Jerry Patterson, a Canadian advertising executive who has represented numerous major league athletes, was named as president of the league, replacing Toronto attorney Spence Lyons who lasted but eight months; (2) the league office will be switched from Toronto to Montreal and then to New York if a franchise is granted to the latter city; (3) the league is going to undertake a major recruiting drive across the western half of Canada and among the American colleges and universities to cultivate the best talent.
Although the NLL itself will probably never return to Syr­acuse, Wells is going to try to keep the sport active at home level. "I may try to bring an OLA (Ontario Lacrosse Associ­ation—the league that supplied most of this year's players) team here if everything goes right," he noted.
"Morley Kells (the Rochester coach who apparently will be with the Griffins wherever they land) told me he'd help by send­ing players to me. We could use it to help stock the NLL," Wells stated firmly, "because this thing is going to be so big so soon that it will need a feeder system."