By DOUG BROWN THE BALTIMORE SUN | FEB 22, 1993
To general manager Darrell Russell, the Thunder looked like anything but a last-place team.
Never mind that the Thunder is 1-5 and saddled with a five-game losing streak. Never mind that it is last in the Major Indoor Lacrosse League's American Division.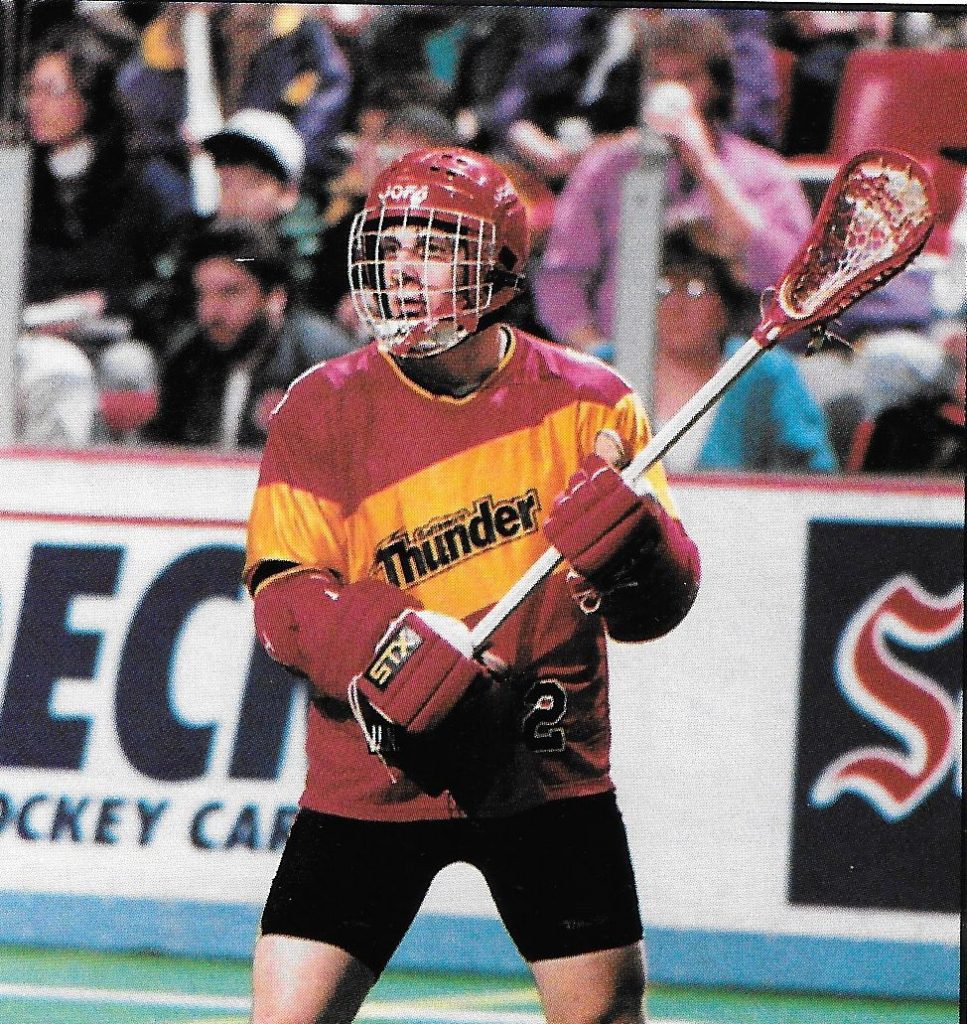 On Saturday night before 7,916 at the Baltimore Arena, the Thunder took the defending MILL champion Buffalo Bandits into overtime before losing, 19-18. Kevin Alexander's goal 12 seconds into sudden death decided it.
Buffalo stretched its MILL-record winning streak to 14, including 6-0 this season, and clinched the National Division title. The Bandits are the league's highest-scoring team with an 18.3 average.
"We're better than a 1-5 team," Russell said. "We showed a lot of character in almost beating the best team in the league. It shows we can beat anybody."
Next for the Thunder is Saturday's visit to the Pittsburgh Bulls (0-5). After that, the Thunder has one more regular-season game, also against Pittsburgh, March 12 here.
Despite its poor record, the Thunder will make the playoffs. Three teams in each division qualify, and Baltimore is third and last in the American. In the first round, the Thunder will play the second-place team — at the moment the New York Saints.
The score was tied six times Saturday night, the last at 18 on Tim Welsh's goal with 2:35 left in regulation, forcing overtime.
When Buffalo jumped to a 3-1 lead less than four minutes into the game, Thunder coach John Stewart yanked rookie goalie Dave Lee and inserted Tom Manos, a sixth-year MILL veteran who missed the first five games with a fractured thumb.
Stewart had planned only limited action for Manos, enough to give him a feel for the game again and to give Lee a breather. Manos played the rest of the way and had 37 saves.
"It helps to have an experienced guy like Manos when you feel you have to yank your starter," Russell said. "All goalies have their ups and downs, and it looked like Lee was having a down."